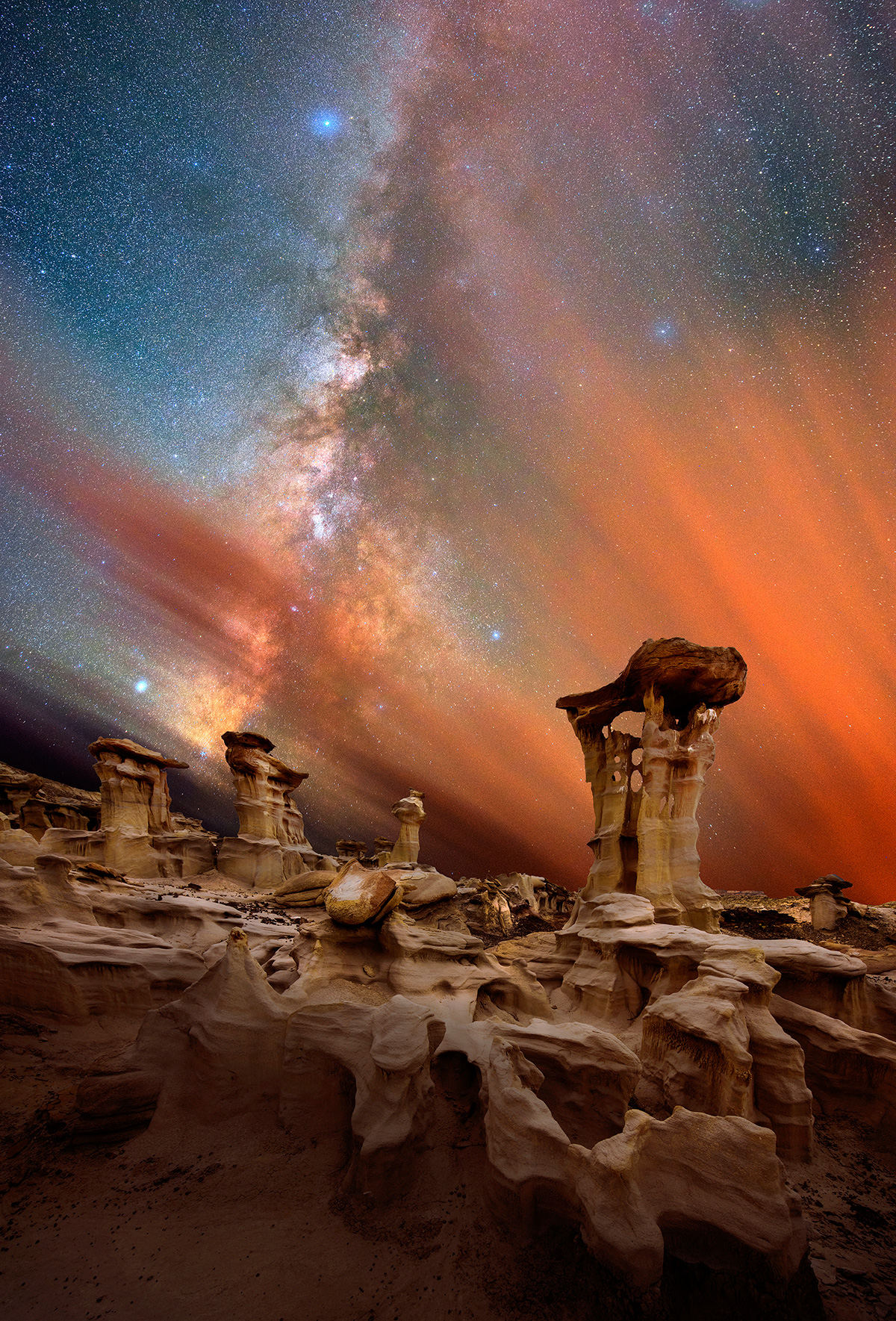 "This image was captured on a late summer evening, outside of Chaco Canyon, New Mexico, USA. It was a partly cloudy evening during the new moon. A storm front from the north had blown through and brought the clouds just after sunset.
Hearts thumping with excitement, I began to setting up the camera equipment to capture the spirits of the stars and wispy clouds as they gracefully filled the sky. I gazed into the heavens and the interesting rock formation. It seemed like my hands were being guided to press the remote trigger and freely capture what was around me. In my my and heart, I had trespassed into the Lands of Mystery, and its secrets were being unveiled, one after the other.
Treading amongst sandstone hoodoos, petrified wood and dinosaur bones, one could almost feel the spirits of the Native Americans of the past. The deadly silence was stirred by occasional sound of drums in the distance. Looking into the night sky to watch the high clouds drift by, gave us a feeling that there was something else out there, outside the boundaries of the human's eyes, a higher intelligence.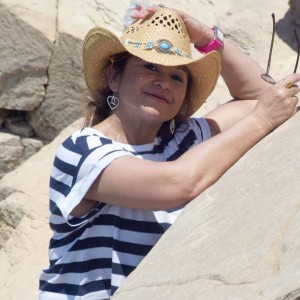 The large rock formation became the main subject of my work. To my eye, it was an altar from years gone by. I could almost "feel" the voices from the many, many people from the past chanting, singing in happiness and prayer. The land itself looked like one of Salvador Dali's palette. It was surrealist and reminded me of "The Persistence of Memory".
I shot several different exposures that night and this one was the image that caught all of my feelings. The basic image – the deep sky and moving spirit clouds – that was taken on a tripod with my Nikon D810 and Nikon 14-24 mm lens at 18 mm, f/7, approximately 500 seconds exposure. A little bit of post-processing was required in Photoshop to pump up the colors and correct the shadows and highlights."
Tanouja Narraidoo (aka Tanya Navajo)