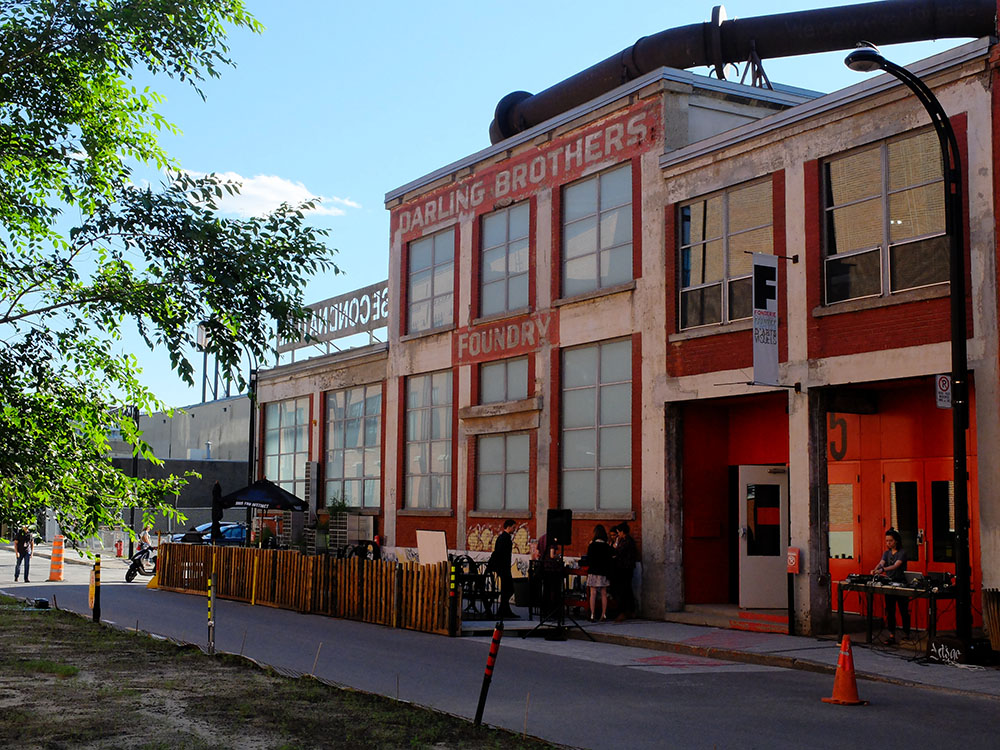 The Darling Foundry is a visual art center, founded and directed by the non-profit arts organization, Quartier Ephemere, its mandate is to support the creation, production, and dissemination of contemporary artworks.
Ad Astra: Artists' Constellation
Fundraising event at the Darling Foundry
on Wednesday, June 15th, 2016, at 6 pm
Grand annual celebration night, under the Honorary Presidency of Mr. G. Pierre Lapointe, administrator and president of Jarislowsky, Fraser Limitée. This starry night will be the perfect occasion to highlight the 10th anniversary of the artists' studios.
To celebrate the resident artists work, an exclusive visit of the Foundry's 12 workshops will be offered. Simultaneously, the pre-opening of our summer exhibition showcasing the work of Ulla Von Brandenburg and Catherine Lescarbeau will be presented to the guests taking part in this unique evening.
Moreover, in the Place Publique, the promised installation by Renaud Auguste-Dormeuil. I will Keep a Light Burning is composed of 500 glowing candles that aim to reproduce the night sky as it will be visible in hundred years. From 8 pm, litting the candles one after the other, the artist, helped of the audience, will reveal this hidden map.
The goal of this fundraising event is to collect funds in order to offer accessible studios to Montreal and international artists, to support our programs, and make our activities known to the general public. Specially for the occasion, the limited edition of the work of art Allstars by Karen Kraven will be on sale.
Many artistic and musical performances will go on all night in a multi-purpose space of dramatic industrial architecture where history and contemporary art meet.
For more details : http://fonderiedarling.org/en/Ad-Astra-Constellation-dartiste.html
Karen Kraven Bio and Artwork :
Karen Kraven is an artist currently based in Montreal where she had a Darling Foundry Studio from 2013-2016. Her installations include found images, photography and sculpture that reference sports and camouflage through investigations of clothing, sports equipment and abstract patterns. Photographs and images are a way to think about form through an exploration of optical illusions and large scale transformations in works that combine direct photography, scanning and appropriation.
All Stars is part of a series of photographs of fabrics used for sports jerseys.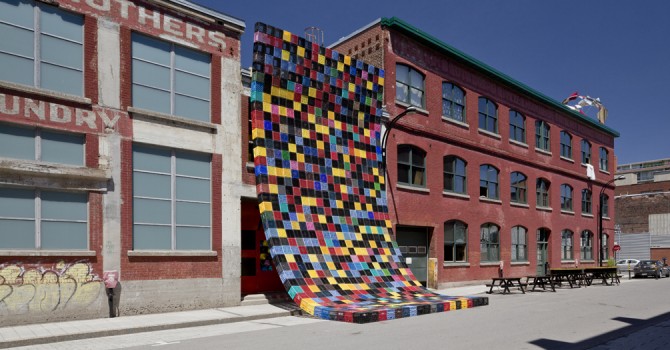 Recent solo exhibitions include the ICA at the Maine College of Art, Portland, Mercer Union and 8eleven, Toronto, Parisian Laundry, Darling Foundry and Centre Clark, Montréal. Her work has recently been included in group exhibitions at Clint Roenisch Gallery and Diaz Contemporary in Toronto. Upcoming this fall is a group exhibition at La Friche, Marseilles. Her work belongs to numerous collections including the Art Gallery of Ontario, RBC, TD Bank Group and Banque Nationale. Kraven has participated in residencies at Largo das Artes in Rio de Janeiro, Brazil and the Banff Centre, Alberta. She has received numerous grants from the Canada Council for the Arts and the Québec Council for the Arts and is represented by Parisian Laundry in Montréal.
For more details, visit website : http://fonderiedarling.org/en/mandate.html