Tamron recently announced two new prime lenses – SP 35mm F/1.8 Di VC USD and SP 45mm F/1.8 Di VC USD. The SP line of Tamron lenses are known as professional grade lenses and these two are no exception.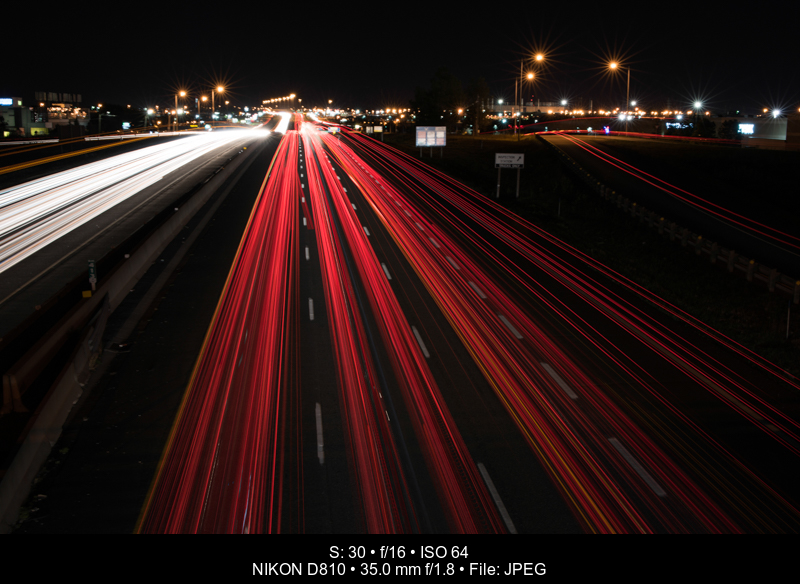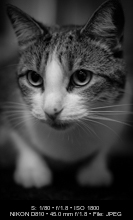 For those wondering, a prime lens means it only has one length. There is no zoom – you have to "zoom" with your feet.
Following in the footsteps of four exceptional SP zooms (24-70mm F/2.8 Di VC USD, 70-200mm F/2.8 Di VC USD, 150-600mm F/5-6.3 Di VC USD and the recent 15-30 mm F/2.8 Di VC USD), Tamron delivers best-in-class image quality and great value with these two new SP prime lenses.
The world's first full-frame F/1.8 lenses to feature Tamron's legendary Vibration Compensation (VC), each lens is loaded with features photographers desire.
These features include eBAND (Extended Bandwidth & Angular Dependency) and BBAR (Broad-Band Anti-Reflection) coatings on internal lens elements to minimize reflections, flare and ghosting; flourine coating on the front elements to resist water and fingerprints; UltraSonic Drive (USD) focus motors for high-speed, quiet autofocus with full-time manual override and moisture-resistant construction including a rear lens seal.
Enough about the specs – let's look at where these lenses shine. I wondered about the F/1.8 maximum aperture, when others companies offer slightly faster F/1.4 lenses. With Tamron's VC (which the competition doesn't have), I can achieve handheld shots with either lens that are impossible with the others.
| | | |
| --- | --- | --- |
| | | |
| F/1.8 | F/2.8 | F/4 |
| | | |
| F/8 | F/11 | F/16 |
Tamron has engineered these lenses to be surprisingly sharp across the full frame field of view and have managed to practically eliminate vignetting when shooting wide open at F/1.8. Why buy an F/1.4 lens when you have to stop it down to F/2.2 or smaller to get sharp photos?
Not only has Tamron has delivered lenses that can be used wide open, the VC lets allows for lower ISO to obtain cleaner, sharper images. The other advantage of VC for large sensor, full-frame cameras, like my 36MP Nikon D810, is that the lenses optically match the resolving power of the large sensor and assists in correcting any bad technique when pressing the shutter.
The other area these lenses surprised me was in their ability to focus up close to the subject. The SP 35 focuses 20cm from the sensor plane and the SP 45 focuses 29cm.
The quality of the bokeh is superb with a 9-bladed aperture. The bokeh is perfectly round! You can see an out-of-round orb in the images – this is due to the shape of the light source (a street lamp).
There are a few specific uses for each lens. While ideal as a landscape and night photography lens, the SP 35 is a terrific for street photography. Portrait photographers will love it for full body or environmental photos. The SP 45 is a great portrait lens and as a "standard" lens – an ideal every day prime. The crop equivalents of these lenses (the SP 35 is a 52mm APS-C/56mm Canon equivalent; the SP 45 is a 68mm APS-C/72mm Canon equivalent) shifts the SP 35 towards a portrait lens and the SP 45 becomes a short-range tele lens.
I also wanted to compare the Tamron lenses  to the Nikon AF-S Nikkor 50mm F/1.4G lens, which is one of my go-to lenses for a walk-around or low light event or street lens. The Tamron SP primes are larger than the Nikkor 50 1.4 (which is about the same size as the Canon 50 1.4). This is due to more robust construction, better glass and the VC mechanism (neither the Nikon nor Canon feature any image stabilization). Compared to the Sigma 50 1.4, the Tamron is considerably lighter (520g vs 815g) and smaller (89mm vs 100mm). That 300g in weight is noticeable, especially if you're walking around a lot.
Here's a comparison of the SP 35 and SP 45 with the Nikkor 50 1.4G. The D810 is mounted on a Vanguard tripod and set to Aperture Priority so we can see how one subject is rendered at each of the major apertures with the three lenses. Click the thumbnail for the uncropped view. There are no Lightroom adjustments – these are JPEGs straight from the camera.
| | | | | |
| --- | --- | --- | --- | --- |
| | | | | |
| F/1.8 | F/4 | F/8 | F/11 | F/16 |
| | | | | |
| F/1.8 | F/4 | F/8 | F/11 | F/16 |
| | | | | |
| F/1.8 | F/4 | F/8 | F/11 | F/16 |
My model offers a lot of texture and great colours. Viewing the images at selected apertures, it is evident each lens is sharp with lots of detail and the quality of the bokeh is smooth. Colours appear nicely rendered. It's when we compare the Tamron SP primes to the Nikkor that we see the differences. Although the settings are identical, the Tamron image is a touch warmer and looks better exposed – there are some bright highlight spots on the Nikkor images that are over exposed. That is detail that is lost and may not be recovered.
The Tamron SP 45 also appears to be better suited for portraits with its handling of the focus area. The depth of field seems to be a bit more behind the focus point, as opposed to the Nikkor which appears to be slightly in front.
Click on each image for a larger version.
The Tamron SP primes have a large rubberized manual focus ring that's nicely damped and a white-on-black Depth of Field scale that's easy to read. Switches for MF/AF and VC On and Off click nicely into place and aren't as easy to bump out of position as other lenses. Tamron has finished the SP primes with a nice silver ring near the lens mount – I think they would look stunning on the Nikon DF.
Another great use for either of these lenses is night landscapes. Distortion is very well controlled. Coma can be slightly irregular at the edges shooting wide open, so stopping down slightly improves the shape of the stars at the edges of the frame. This will be less of an issue on crop sensor cameras. Chromatic aberrations are also very well managed, due to the multiple coatings and the use of LD (low dispersion) and, in the case of the SP 35, xLD (Extra Low Dispersion) glass elements internally.
I did find that focusing from near to far takes a bit more time. However, the competitors can't focus as closely (Nikon at 46cm, Canon at 45cm and Sigma at 40cm – almost double the distance), the extra bit of focus time really isn't an issue. Focusing far to near is on par or slightly faster than the other lenses.
Tamron has hit a home run with these new SP primes: stellar image quality, beautiful bokeh, good size and ergonomics, well-controlled vignetting and distortion. They're everything you would want in a prime lens.
To see the full resolution images, and more photos taken with the new Tamron SP primes, visit this Flickr gallery.
---

About the Author
Will Prentice (www.capturaphoto.ca) is a professional photographer based out of Whitby, Ontario and Brand Specialist – Lighting for Amplis.