Tamron Canada recently released an updated version of my favourite Superzoom – the SP 150-600mm f/5-6.3 Di VC USD G2. The G2 is sharper at the long end, which is where I use it the most. I've been a big fan of Tamron's superzoom lenses for a while and appreciate the combination of performance, price and usability.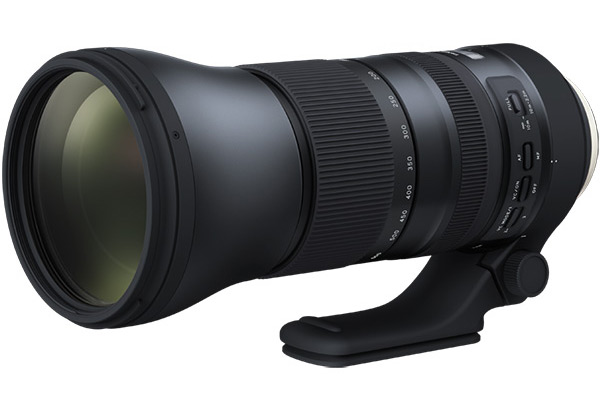 Exclusive to the new G2 are two new teleconverters from Tamron: a 1.4x and a 2x. The focal range changes to 210-850mm (aperture range of f/8-9) with the 1.4x and 300-1200mm (aperture range of f/11-13) with the 2x converter.
The November Supermoon event was the closest and brightest the moon would appear in decades. It was the perfect opportunity to test the teleconverters – I'll take all the light I can get!
I shot my D810 in both FX and DX crop modes to compare the field of view of the G2 without and with both teleconverters. I could autofocus with the 1.4x converter, but the 2x converter (due to the f/13 maximum aperture) is manual focus only.
Manual focus turned out to be a breeze on my full frame camera with the large, bright viewfinder when I had Vibration Compensation turned on. Normally, when I use a tripod, I'll turn VC off. But with a 1200mm (1800mm in DX crop mode!!!) focal length, there's a lot of bounce. The new VC system in the G2 allows up to 4.5 stops of "help" and worked brilliantly to help me focus. I switched the body to Manual focus, pressed the rear AF button and watched the VC lock on. I could then easily focus manually on the moon.
On a variable aperture lens like the G2, I liked having the extra reach of the 1.4x teleconverter. I didn't notice any lack of AF speed or accuracy; the images are just as sharp. It essentially gave me an equivalent field of view of a crop sensor camera.
The 2x teleconverter certainly filled the frame more, but was a little more difficult to handle with the manual focus and susceptibility to vibrations. I was able to get some great shots, but with 36MP, I could have just as easily cropped in post to get the same image. I think the 2x teleconverter would shine on a 2.8 lens, such as a 70-200; I hope Tamron updates their SP lenses to work with these new teleconverters!
You can't beat a crop sensor camera for that extra "reach" while maintaining resolution. Most high-end crop bodies are now 20-24MP, while full frame bodies in crop mode are 12-16MP. However, a teleconverter is a far more affordable option if you only have a full frame camera. That extra optical "reach" is nice to have.
For more information on the Tamron SP 150-600mm f/5-6.3 Di VC USD and teleconverters, visit www.tamron.ca
---

About the Author – Will Prentice (www.capturaphoto.ca) is a professional photographer based out of Whitby, Ontario and Brand Specialist – Lighting for Amplis.