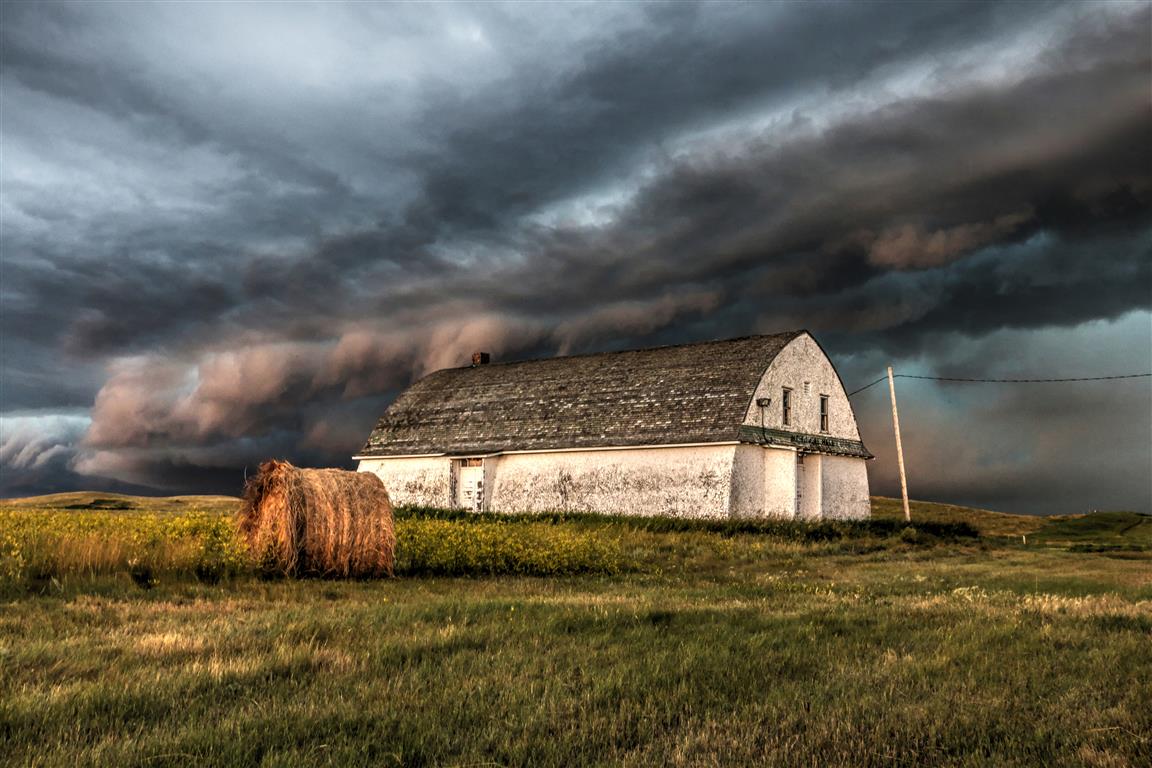 Storm chasing has become increasingly popular with the increase of social media and storm chasing reality shows. I often get asked when did you start photography and storm chasing and surprisingly the answer is the same. July 26th, 2012. I went out on my first storm chase with a Fuji finepix 700. The storm itself was amazing with a small tornado briefly dropping. However, the photos were less than to be desired – actually, they were a big disappointment. It was at this point that I made the decision to improve my storm chasing and photography skills. While still a work in progress but I learn something new and improve my skills with each new storm.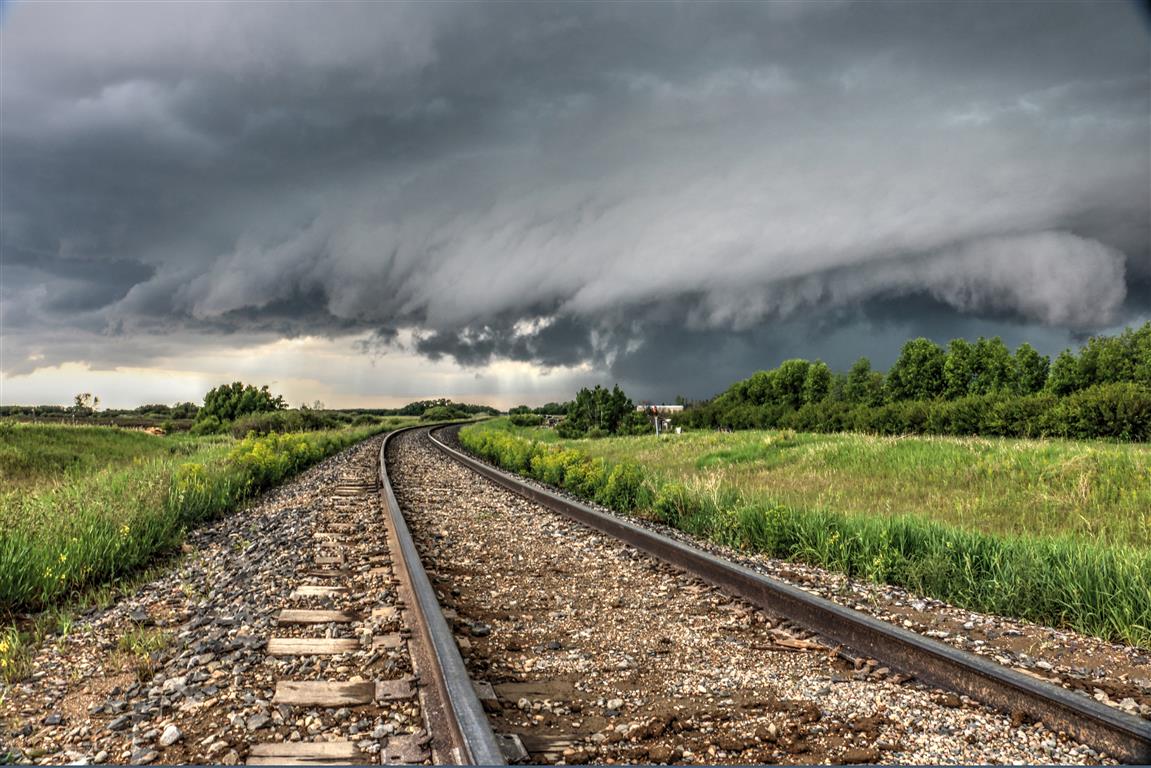 Storm chasing consists of two major challenges. Storm forecasting starts 5 to 6 days before the chase day to determine a general chase area. Then three days prior, I attempt to narrow the chase area with one final check the morning of the storm. Even after you arrive at the chase destination, you constantly check the weather data to determine if the storm direction has changed, which will result in a move to a new location. You watch the skies for any sign that confirms your forecast is accurate and, hopefully, you will start to see storms initiate. Once this happens, the real fun begins as you race to a good, safe location in front of the storm. On this drive, I am scouting for alternate shoot locations should the storm direction changes. A great foreground will always take an average photo to an amazing photo.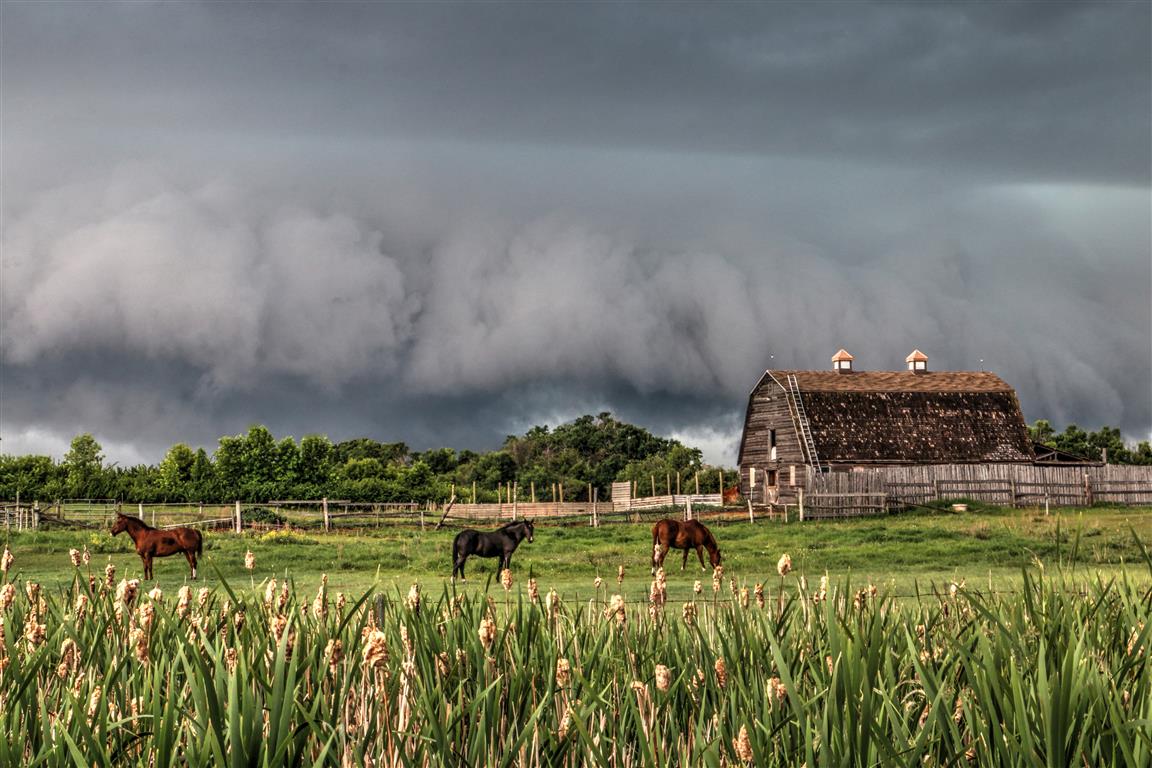 In reality, you are not really chasing the storm but the storm is chasing you. The most spectacular photos are usually obtained shooting the storm as it heads towards you. Safety is paramount so you ensure that you have a planned safe escape route.
The other challenge of storm chasing is the photography – being ready to adapt is essential as the light may change by the second as the storm evolves. Knowing your camera is important to quickly change aperture, shutter speed and ISO changes on the fly without too much thought, effort or, more importantly, time. I typically will have a few go-to settings when shooting a storm and then will make modifications as needed for changing conditions.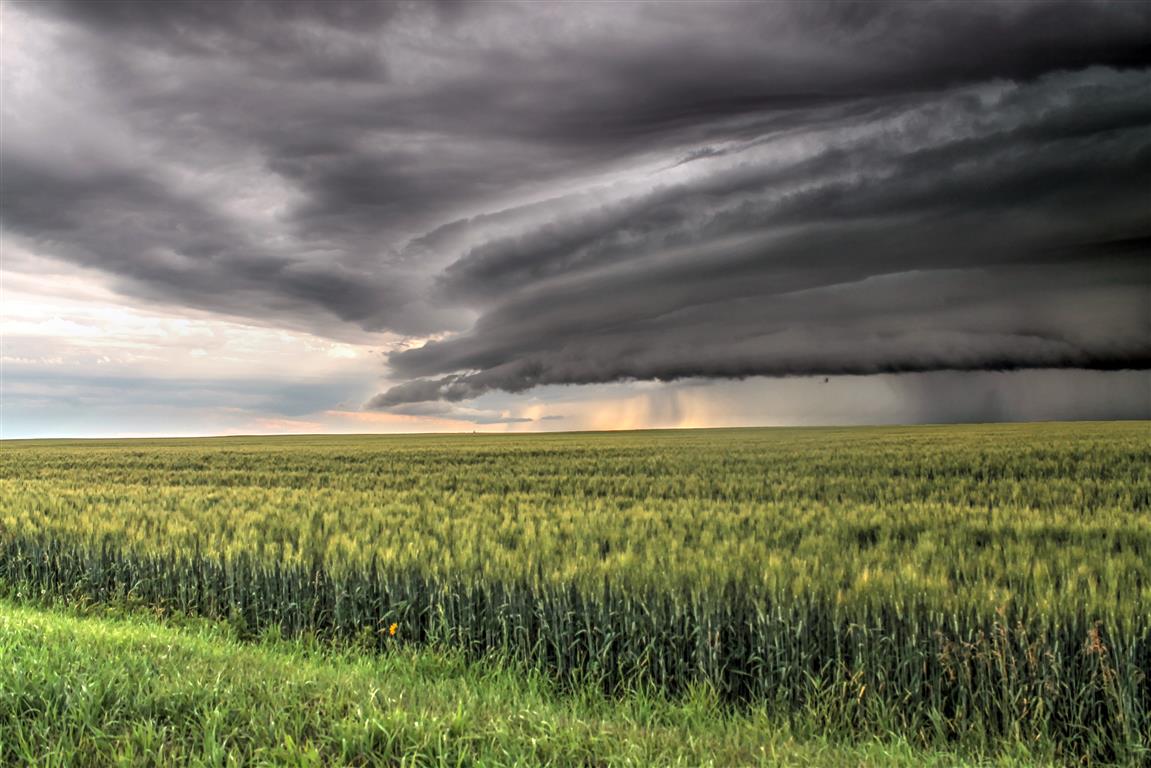 Finding an amazing foreground for the shot is important. While a bolt of lightning over a vacant field is nice, that same bolt over an old, abandoned house or over a field of canola with a couple weather-worn sheds makes it memorable. This is where paying attention on the drive to the storm can really pay off sometimes.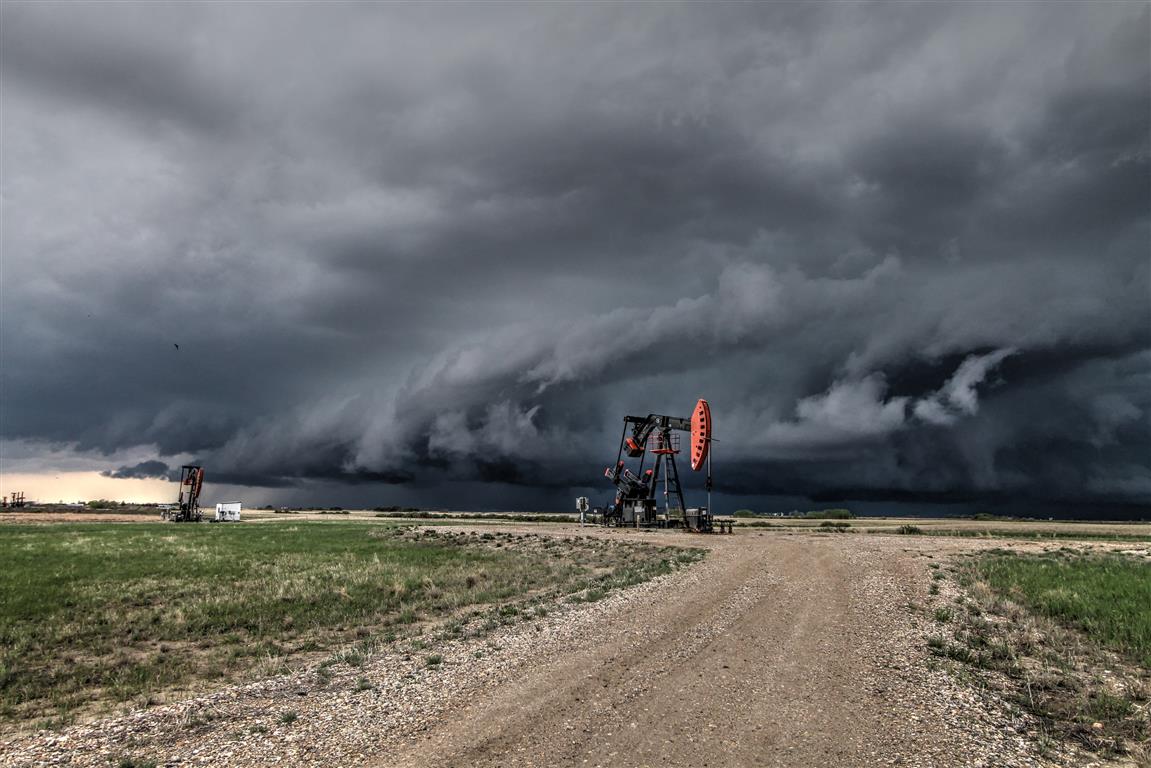 Storm photography can be really rewarding and quite exciting – spending the day driving through hail, heavy rain and severe winds fighting to stay in front of a massive force of nature. At the end of it, you walk away safely with that one or two WOW shots.
---
About the Author
Craig Boehm is a self-taught storm chaser that may be found throughout the Prairie provinces, gear in hand, in the most foul-weathered days.