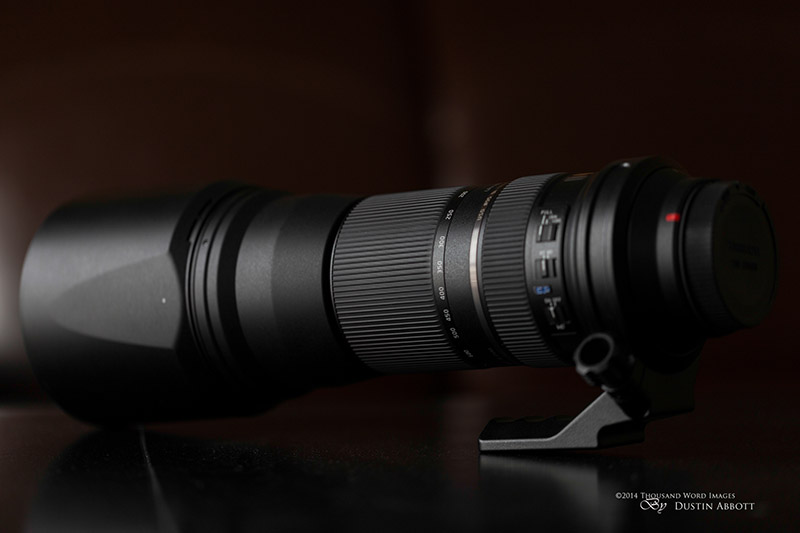 About the Author:
Dustin is a full time pastor/part time photographer from Pembroke, Ontario who shoots professionally but primarily for capturing beauty and sharing it with others. www.dustinabbott.net
---
Few lens announcements in recent history have caused quite the stir in the photography community as this new release from Tamron, the Tamron SP 150-600mm f/5-6.3 Di VC USD. The debate has been whether or not Tamron could produce a lens that lived up to its potential, particularly at such a low price point. There were skeptics and there were believers, but after shooting more than a thousand frames with this lens, you can most definitely count me among the believers. This lens defies all expectations!
This is an excellent telephoto zoom lens that reaches a focal length longer than what most people currently own at a price that they can probably afford. That makes it fairly unique. But what really sets this lens apart from previous budget offerings is that, other than price, there isn't really anything "budget" about it.
First of all, it is a very well-constructed lens. It is not a small lens, about 26cm retracted, but no lens at this focal length is. It is dense without being unnecessarily heavy (1951g), has dust and moisture resistance, a metal bayonet mount, and a removable tripod collar. The barrel has a handsome texture, and the focus and zoom rings are made of nicely ribbed rubber. The barrel extends smoothly an additional 8cm during zoom, but there is absolutely no wobble or play. It is constructed of the typical modern mix of high-strength engineered plastics and metal and, frankly, it feels just like all the other quality lenses that I have purchased in recent years. There is no hint of "budget" in its construction.
I have used it in very difficult weather conditions (extreme cold, snow, and rain) without a hint of complaint from the lens. I should also point out that the lens has an excellent minimum focus distance of 2.7m, which gives it a greater maximum magnification factor (1:5) than almost all of its competition. It also includes Tamron's industry best six year warranty.
The lens has Tamron's Ultrasonic Silent Drive (USD) focus motor, and it is extremely quiet in operation, along with being both fast and accurate. Some photographers were concerned about its focus speed, but it has exceeded my expectations in that regard. The inclusion of a focus limiter switch will further help in certain situations.
Another incredibly important inclusion is Tamron's Vibration Compensation (VC) system for combating camera shake. Tamron's VC system has received nothing but praise since its introduction, and this lens represents (by far) it's most necessary application. Without VC, handholding 600mm is virtually impossible, but because of an excellent application of VC, I have been able to shoot the lens almost exclusively handheld. Every shot shared in this review I took using the lens handheld, and that is, I believe, the best testimonial for the excellent VC.
All of these things pale in comparison to the most important question: "Is the image quality any good?" Prepare to be impressed, because this lens delivers an image quality far above its price point. It ticks all the right boxes. Sharpness? Check! The lens is incredibly sharp throughout almost all the focal lengths. It is slightly less sharp at 600mm wide open, but stopping down even a half stop to f/8 restores excellent sharpness. Color rendition is excellent. Even the bokeh (out of focus area) in both the highlights and transition zone is very good. Flare resistance is also very strong. This lens is capable of taking beautiful photos, period.
Game-changer? Absolutely! If you are in the market for a long range lens but have a short range budget, you simply have no better option than the brand-new Tamron SP 150-600mm f/5-6.3 Di VC USD lens.
>> View the Tamron SP 150-600mmf/5-6.3 Di VC USD lens