Printing your own images can be one of the most rewarding, yet often forgotten, aspects of photography.  Few things in this industry can rival the euphoria and sense of accomplishment that one feels watching, inch by inch, as a blank piece of paper feeds into a printer and exits the tray, transformed into a masterpiece that you can actually hold and feel.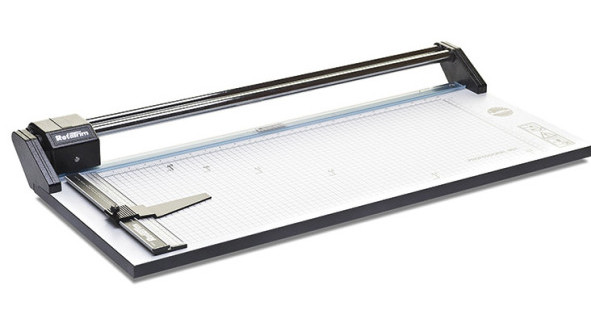 I've now switched to using Rotatrim's M24 Professional Trimmer to trim my prints before presenting the finished product to clients.  Anyone that uses their trimmers will testify to the incredible quality and craftsmanship of them.  The pride Rotatrim takes in each one can be readily seen and they continue to insist on having them hand-built in England – just like when they first started back in 1966.  Using quality materials, such as Sheffield Steel cutters that are self-sharpening, they will continue to be accurate and consistent even after many years of use.
My wife will attest to how serious I am about my gear and to my constant search for the best possible products that can match or exceed my high expectations. That's why I chose to go with a Rotatrim trimmer.  I've never regretted the decision and couldn't be happier to have one in my arsenal.  Reprints are costly due to wasted time, ink and paper.  Having finally stopped using the ruler and cutting knife technique (yes, I admit it), I don't have to worry about those extra expenses nor the additional time required to reprint my work after a poor cut.
You can check them out yourself at Rotatrim.ca.  Plus, to help celebrate their 50th anniversary, they've got a coupon for an additional 10% OFF a trimmer with purchases through their site, until the end of the month (November 30th).  Just use the promotional code "Rotatrim10" during the checkout process to take advantage of their deal.
This is a great opportunity to discover firsthand, what a difference a proper trimmer will make to your productivity and workflow.

---
About the Author
David Librach has a wealth of experience in the industry as a fine-art and commercial photographer along with an extensive career in retail including many years as a photo retail manager.
For over a decade, David has helped hundreds of photographers explore the creative and technical aspects of photography through numerous workshops and speaking engagements. After travelling extensively and living in Banff, AB and Halifax, NS, David is happy to be back in his home province of Ontario.