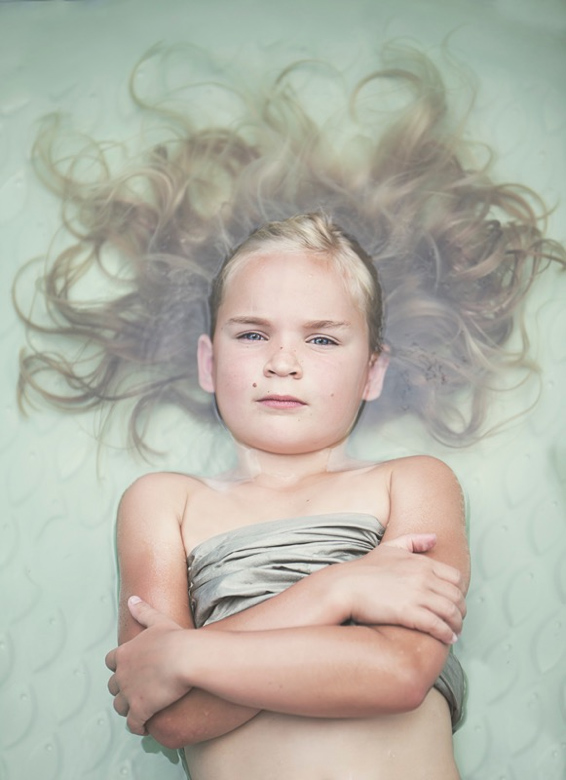 As a photographer who primarily uses a 50mm lens for my portraits I have always been curious about the 85mm. A Canon user from the start, I didn't want to make the huge dollar commitment to its 85mm f/1.2 so I happily continued on with the 50mm.
I was then recently given an opportunity to try the new Tamron 85mm f/1.8 Di VC USD and now the game has changed. I'm sold and here's why……
Fine art portraiture is my genre of choice with one area being water portraits. I thought this would be the perfect test for the Tamron 85mm since it boasts thorough weather sealing (just in case one of the kids got splashing around!).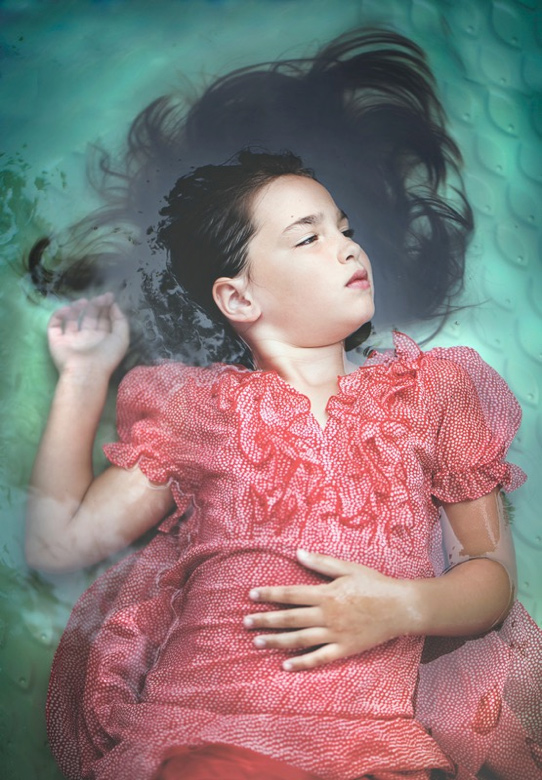 When I do these portraits in the winter I am usually limited to a bathtub inside a small bathroom with me balancing precariously on the edge. Fortunately its summer and I was able to head outside and grab the old kiddie pool that still lays in our garage. It's only use now is for water portraits as the background has been spray painted many different colours, many different times. For this small series I went with white and light green backgrounds to emphasize the excellent contrast I had been hearing about with this lens. The hearsay was about to be proven quite accurate!
I had four beautiful, willing models and an assistant in place so I was ready to start shooting.
For these portraits I can usually get away with standing over my subject but with the 85mm I found myself again hanging precariously off of the top rung of a ladder which made use of the Image Stabilizer and Vibration Compensation. Once I found my groove, I switched the VC off and found an even sharper image quality. This lens is very fast and with its focus accuracy the optics are terrific!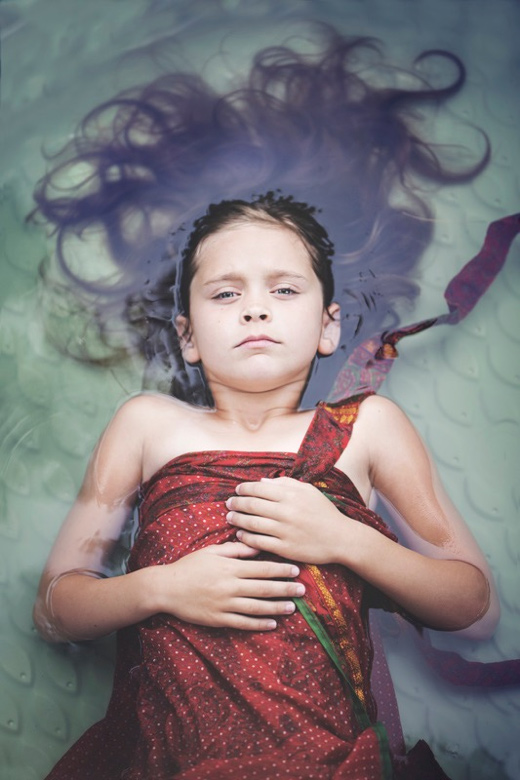 The ladder was a necessary addition to my equipment as any closer and I'd lose one of the most important aspects of these shots – the floating hair. I needed some distance between myself and the subject and the use of the ladder was the only way I was going to get it.
The lens felt solid but light in my hands as I went from model to model. I was so pleased to look in the viewfinder and see the background melting away softly and gradually while keeping my main subject sharp.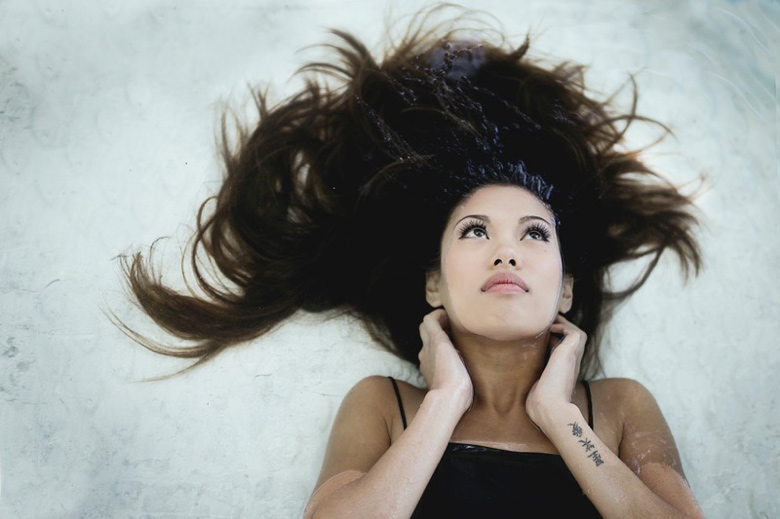 I shoot in RAW so I was pleasantly surprised to see the ease of tweaking my photos in post. I had read that the lens uses BBAR and eBAND coatings to reduce chromatic aberrations and flares. There was no need to worry about flares for what I was shooting but I did worry about chromatic aberrations. The Tamron 85mm did not let me down.
After shooting the water portraits I decided to test the lens one more time with a simple studio portrait. I wanted to see it work at close range with my focus directly on one eye.
You can see from the zoom on the eye that there is a very even sharpness and then the start of a smooth transition.
The Tamron 85mm f/1.8 Di VC USD is definitely a professional grade lens for those of you hesitant with the maximum f/1.8 aperture. I may have been one of those people a couple of weeks ago but unless you're shooting something very specific that requires an f/1.2, this prime lens delivers at an extremely high performance.
As I said before, I am sold on this lens. Given that it is substantially less expensive than the Canon 85mm, it is a cost effective way for me to add this lens to my kit while still getting the quality results I am trying to achieve.