Congratulations to the winners of the quarterly PHOTONews Challenge!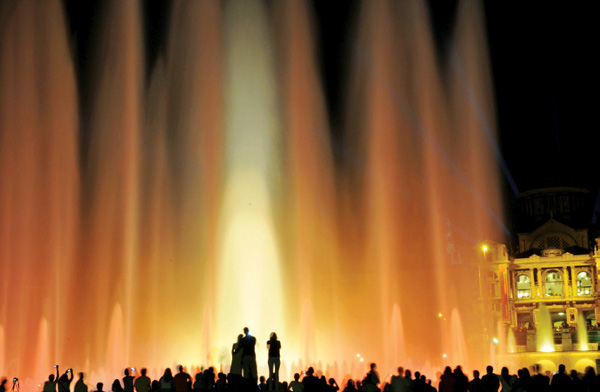 Font Magica de Montjuic – Barcelona
Harris Hui, of Richmond, B.C., shot this picture of the Magic Fountain of Montjuic – one of the famous night scenes in Barcelona.
"The water shooting into the air was totally blurred upon long exposure. The varying colours were blended into pastel and this is a wonderful scene when you see it live! I had my camera and 18-200mm lens set up on a tripod, and I shot at ISO 200, f/29 and 15 seconds exposure."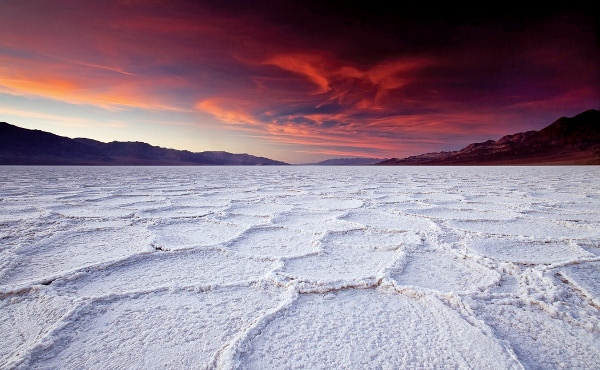 Badwater, Death Valley, CA
Dan Desroches, Montreal, Quebec took this picture with a Canon 5D MKII, F:22, 13 sec, 18mm.
"Badwater Basin is an endorheic basin in Death Valley National Park, Death Valley, Inyo County, California, noted as the lowest point in North America, with an elevation of 282 ft (86 m) below sea level. Mount Whitney, the highest point in the contiguous 48 states, is only 84.6 miles (136 km) to the WNW. The site itself consists of a small spring-fed pool of bad water next to the road in a sink; the accumulated salts of the surrounding basin make it undrinkable, thus giving it the name. The pool does have animal and plant life, including pickleweed, aquatic insects, and the Badwater snail. Adjacent to the pool, where water is not always present at the surface, repeated freeze–thaw and evaporation cycles gradually push the thin salt crust into hexagonal honeycomb shapes."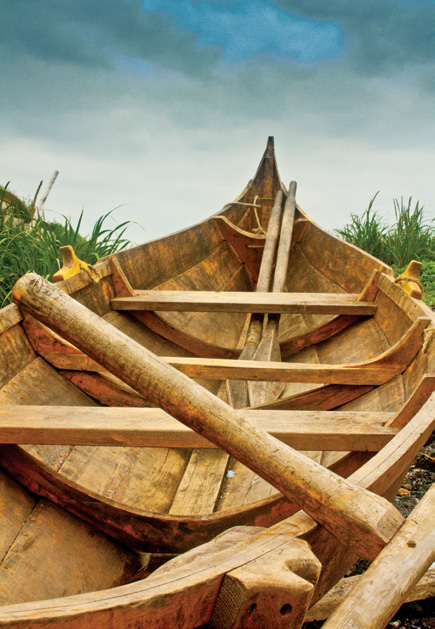 Fishing Boat at L'Anse au Meadows
Robert Allard, of Ottawa, captured this fishing boat at Norstead Viking Village near l'Anse aux Meadows, Newfoundland, with his Canon Rebel XSi, and18-55mm zoom at 36mm, shooting at 1/60 sec at f/22, ISO 1600.
"I shot this from a low angle to fill the top of the frame with the stormy day, since the beach was filled with broken shells and wasn't suitable for this composition".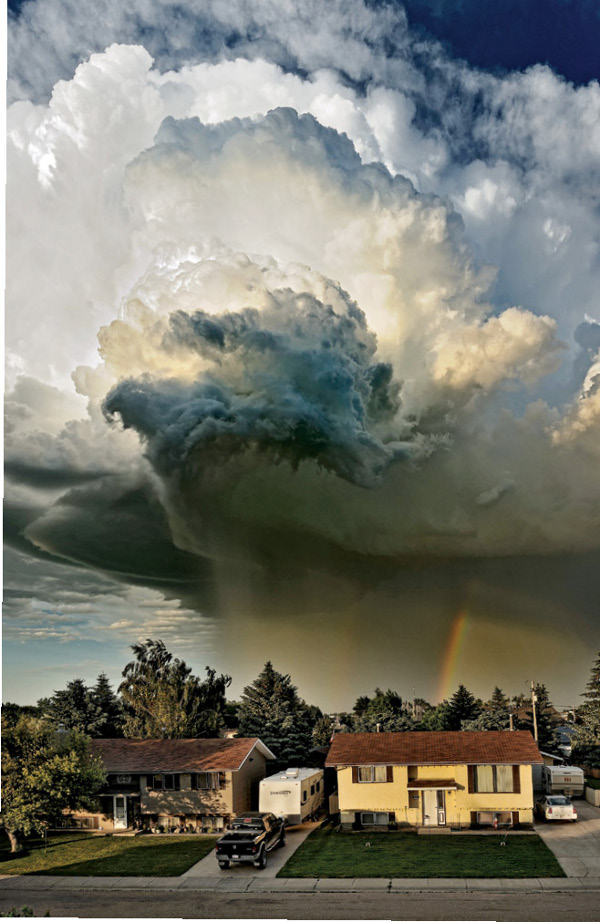 Tornado in the Making
Pat Kavanagh, Windsor, Ontario took this picture in Taber, Alberta, July 17, 2011. Nikon D90, 18-105mm lens set at 18mm. ISO 200, f/11, 1/180 shutter speed. Vetorama made of 4 images stitched in Photoshop.
"I climbed up on my roof-top to get this shot of a swirling cloud attempting to become a tornado. This was at its peak strength in this series of shots…eventually it moved off to the left leaving in its wake some rain and something to talk about the next day! I took 4 shots as a "Vetorama" (Panorama from top to bottom) and stiched them together with additional tweaks in Photoshop. It was an amazing sight in this area which seldom ever sees Tornado's."

Parc des Champs-De-Bataille (Quebec, Qc)
Maryus Bio, Quebec City, Quebec. Camera model: Canon EOS 7D. Aperture: f/7. Exposure: 1/256s. ISO: 100. Focal length: 18mm. Lens: Canon EF-S 18-135mm. No flash used.
"I was reading a lot on HDR images and decided to try the technique. So I went to my favorite park in Quebec City (Parc des Champs-de-Bataille) and shot this picture. I used Photomatrix Pro and Photoshop CS5 for postproduction. A friend of mine once told me 'I would like it as a postcard.' This is my first HDR image."