PHOTONews Magazine is delighted to recognize the work of the following Canadian photographers, whose vision and creativity brightens our Reader's Gallery this issue.
Our new website now includes an area on the right side showing the most recent submissions to our Flickr Photostream, where all readers can view the work submitted and post comments… we encourage you to post your favourite image – a selection of the best of the images will be published in each issue of PHOTONews!
Readers participating in the published gallery will receive a special gift. Photographers will retain all copyright to the images shown in the gallery, both online and in print.
Take a few minutes to review your favourite images, and visit http://www. flickr.com/groups/photonewsgallery/ for complete instructions for submitting photo files to the PHOTONews  Reader's Gallery
---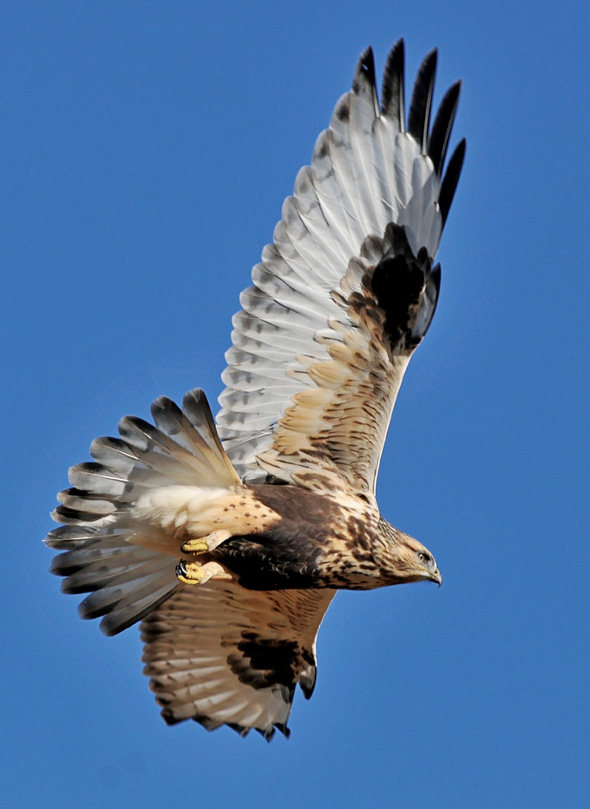 Rough-Legged Hawk in Flight
Ron Kube of Calgary, AB,. captured this image of a rough-legged hawk with a Nikon D300s and a 300mm f/4 lens, shooting at 1/1000 second and f/7.1, ISO 200.
"The shot was taken as it took off from a power pole, giving me a great look at it's awesome underwing pattern."
---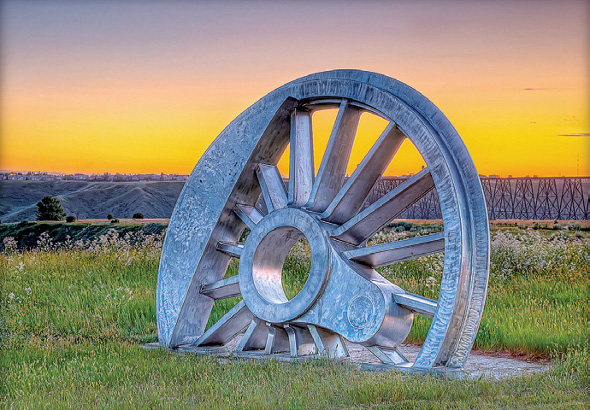 Train Wheel Sculpture
Patrick Kavanagh of Taber, AB, captured this image of a "Train Wheel Sculpture" in Lethbridge, AB, with a Nikon D90 and18-105mm lens set at 42mm, shooting at f/8 and ISO 200. This is an HDR image produced from three bracketed exposures (0+2-2) and processed through Photomatix.
Located next to the Galt Museum, this sculpture looks over a coulee spanned by the High Level Bridge. "This sculpture just came to life before my eyes with the spectacular setting sun, the historic bridge in the background and the shine of the sculpture, it just made for a perfect combination. I was in the right place at the right time!"
---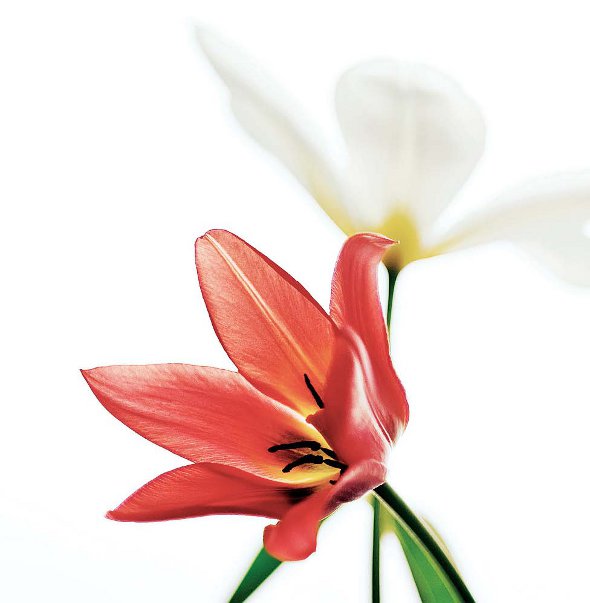 Yves Brunet, of Montreal, created this beautiful floral image using a Pentax K200D and a Tamron 28-200mm lens at 50mm focal length, shooting at 1/750 sec. and ISO 200.
---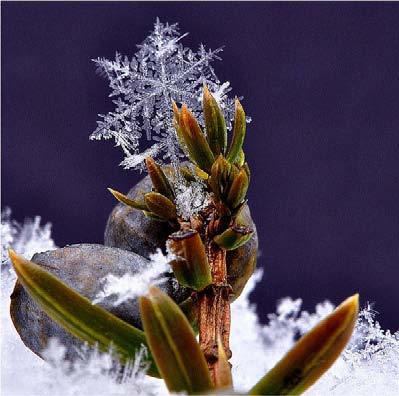 Linda Witteveen, of Monetville, ON. captured a snowflake on a juniper branch with a Nikon D90 and a 105mm Micro Nikkor lens at 1/8 second, f/32, and ISO 400.
"It was snowing big flakes so I decided I would venture outside and try to capture a snowflake. After many tries and very cold hands, I shot this one flake on top of a juniper branch."
---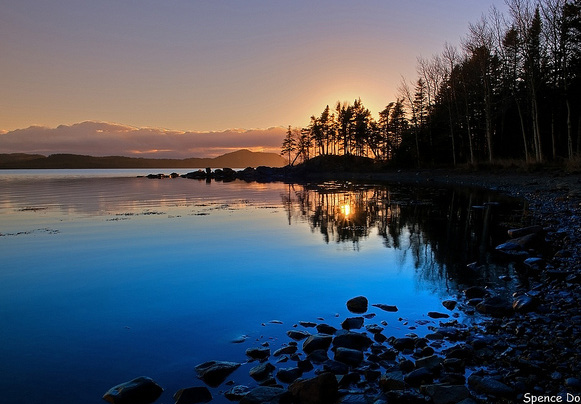 Spencer Dove, of Too Good Arm, Newfoundland, captured this image along the shoreline of Dildo Run Provincial Park, New World Island, Newfoundland in late November, 2010. This park is ideally located about 20 km from Twillingate, NL, often referred to as "The Iceberg Capital of the World". Thousands of tourists flock to this area each year. Spencer used a Nikon D300 and a Nikkor 17-55mm f/2.8 lens at 1/13 second at f/18, ISO 100.
"A thin layer of ice was just beginning to form as the late afternoon sun began to set, casting a dreamlike setting across the cove."