PHOTONews Magazine is delighted to recognize the work of the following Canadian photographers, whose vision and creativity brightens our Reader's Gallery this issue.
Our new website now includes an area on the right side showing the most recent submissions to our Flickr Photostream, where all readers can view the work submitted and post comments… we encourage you to post your favourite image – a selection of the best of the images will be published in each issue of PHOTONews!
Readers participating in the published gallery will receive a special gift. Photographers will retain all copyright to the images shown in the gallery, both online and in print.
Take a few minutes to review your favourite images, and visit http://www. flickr.com/groups/photonewsgallery/ for complete instructions for submitting photo files to the PHOTONews  Reader's Gallery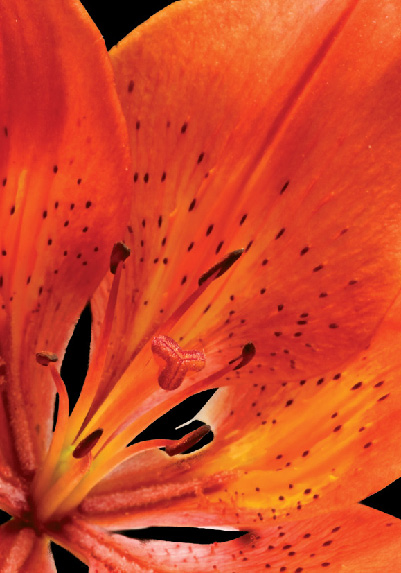 Saskatchewan's Pride
Tiger Lily: Saskatchewan's official flower. Henry Godnitz of Regina, Saskatchewan, made this picture in his home studio using a Canon EOS Digital Rebel XSi and a 100mm macro lens; exposure time was 30 seconds at f/32, ISO 100. Desk lamps with daylight bulbs were used for an optimal white balance.
"My photographic focus is macro, as I desire people to see and value the beauty that lies mostly hidden in things that, being 'common', are hardly given a careful look. Being a proud Saskatchewanian, I tried to accomplish that mission with our beautiful provincial flower: the tiger lily."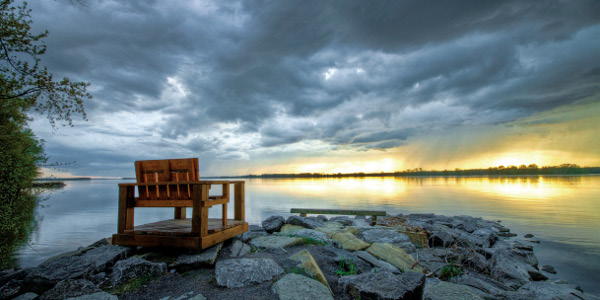 Serenity in the Storm
Robert Allard, of Ottawa, captured Serenity in the Storm at Petrie island, Orleans, Ontario, using a Canon 50D and a 10-20mm zoom at 10mm.
"I shot three bracketed exposures of 2 f/stops over and under at f/13 at ISO 400, and processed in Photomatix Pro. I have tone mapped this HDR just enough to show the dramatic thunderstorm passing in the background with the sunset peeking through the clouds."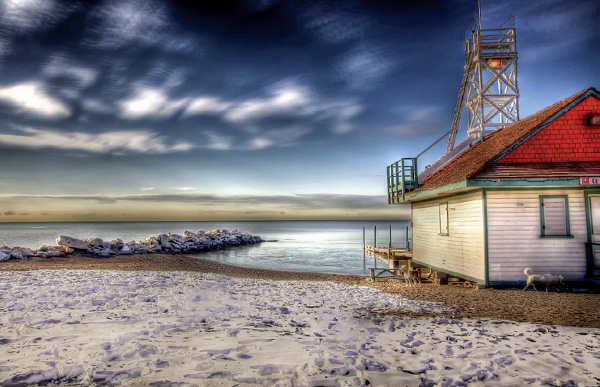 Leuty Lifeguard Station
Alex Bruce, of Toronto, captured our attention for a second time this month with this photo, shot early in the morning at Kew Beach in Toronto.
"I used a Canon 5DMKII with a 16 – 35mm lens, taking three bracketed exposures at 23mm, ISO 400, and f/22, then I processed the image in Photomatix HDR with further adjustments in Aperture 3."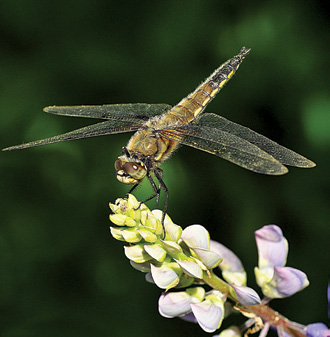 Dragonfly
Linda Witteveen of Monteville, Ontario, captured this image of a dragonfly on a Lupin plant with a Nikon D90 and 105mm Micro-Nikkor lens, shooting at 1/200 sec. and f/11, ISO 200.
"It was a nice sunny summer day and this dragonfly landed on a Lupin plant long enough for me to get this shot."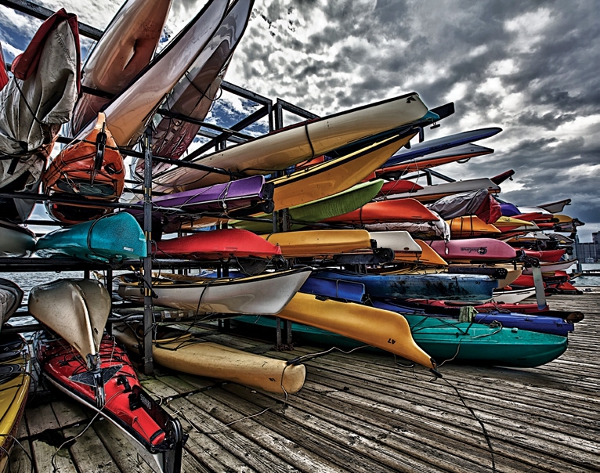 Kolorful Kayaks
Alex Bruce of Toronto captured this image using a Canon 5DMKII with a 16-35mm lens.
"The image is an HDR composition taken at the Harbourfront sailing club in Toronto. I shot a low angle perspective, using a tripod and a 16mm focal length with a polarizing filter, ISO 100, f/8. I shot five frames at shutter speeds of 1/15, 1/30, 1/60, 1/80 and 1/160 sec. then processed in Photomatix and tweaked in Aperture 3."