PHOTONews Magazine is delighted to recognize the work of the following Canadian photographers, whose vision and creativity brightens our Reader's Gallery this issue.
Our new website now includes an area on the right side showing the most recent submissions to our Flickr Photostream, where all readers can view the work submitted and post comments… we encourage you to post your favourite image – a selection of the best of the images will be published in each issue of PHOTONews!
Readers participating in the published gallery will receive a special gift. Photographers will retain all copyright to the images shown in the gallery, both online and in print.
Take a few minutes to review your favourite images, and visit http://www. flickr.com/groups/photonewsgallery/ for complete instructions for submitting photo files to the PHOTONews  Reader's Gallery
---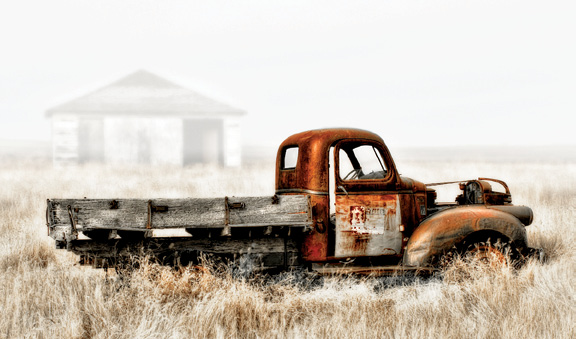 Abandoned
Thane Vanderaegen, of Lethbridge, Alberta, captured this image of an old delivery truck on an abandoned homestead south of Foremost, Alberta. It was shot witha Canon 5D MK II and Sigma 50-500mm lens at 98mm. This shot was exposed at 1/5 of a second at f/2.8 with hopes of blurring the grain in the foreground and still showing some detail to the old farmhouse in the background.
---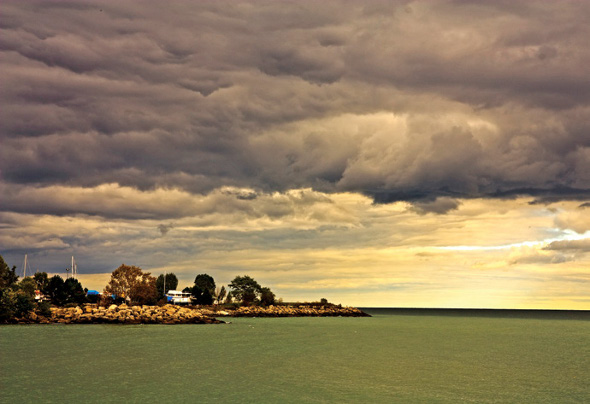 Scarborough Bluff
Arindam Bhattacharya of Toronto captured this image of Scarborough Bluff with a Canon 450D and 15‑85mm IS Lens, shooting at 1/40 sec. and f/16, ISO 100.
"It was a cloudy day and a bit disappointing until I observed that the sky colour was changing in the east. I decided to head for to Scarborough Bluff, where I knew that I could find a location with a clear view of the sky and some interesting foreground."
---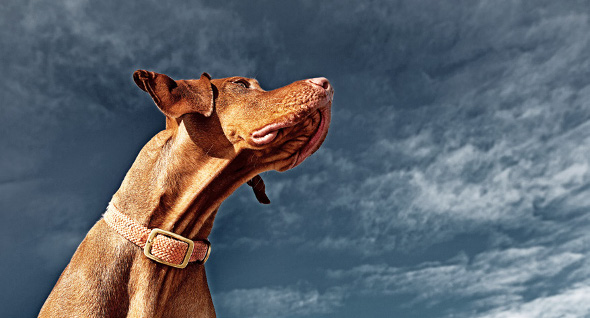 Blaze
Barna Tanko, of Calgary, captured this image of his dog Blaze (Hungarian Vizsla), on January 18, 2010 in the midday sun with a Canon 5D and 24-70 f2.8 L lens, set at 24 mm,shutter speed 1/500 second, aperture f/5.6 and ISO 100, evaluative metering. Photo processed in Adobe Photoshop CS5. The fresh snow acted like a giant reflector screen bringing up the details on the dog.
---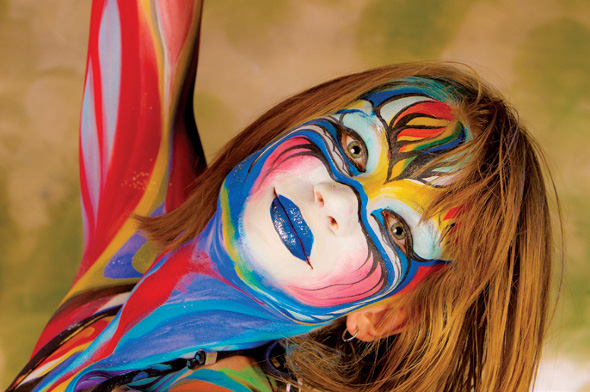 Alia
Andreas Schneider, of Wellesley, Ontario, captured this image at the Digital Imaging show in Mississauga. A handheld Canon 7D with a 70-200 f2.8L IS lens at 90mm was used. Bowens lighting using a 5' Octo softbox and 4' soft strip softbox activated with a wireless trigger provided the perfect light with settings of ISO100 at f6.0 and 1/125. The telezoom lens was used to get closer and have flexibility to concentrate on the feature of the model's face.
"The unique opportunity to photograph the live art of Natasha Kudashkina in the perfect setting just needed to be taken. (Model:Alia) In conversion from RAW into Photoshop I adjusted the Clarity setting down to -42 to smooth the edges of the colors and reduce the texture of the skin."
---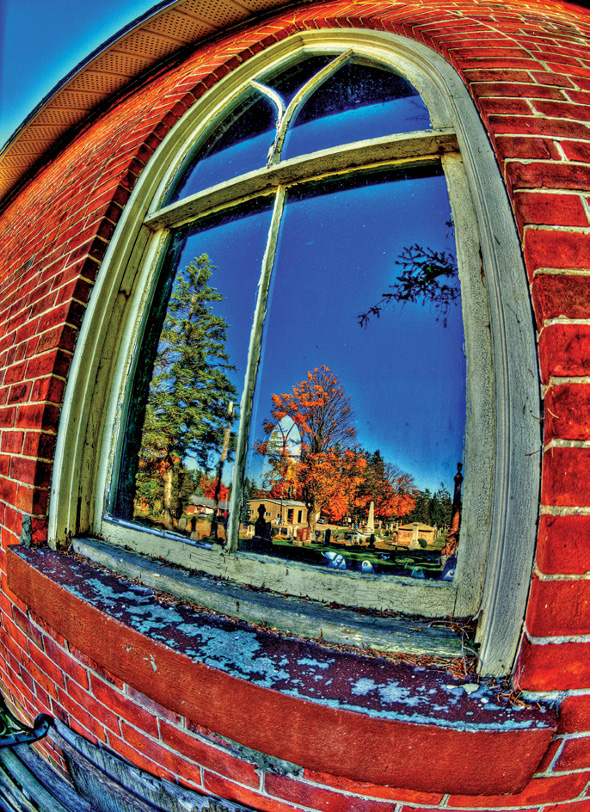 Reflection of a Window
Jim Forrest of Barrie, Ontario captured this image of Fall colours in the reflection of a window at the Cemetary Chapel at the BarrieUnion cemetary. Nikon D300s and Nikon 10.5 Fisheye lens, shooting at 1/250 second and f/5.6, ISO 400.
"The reflection in the window caught my interest of an interesting image to shoot."