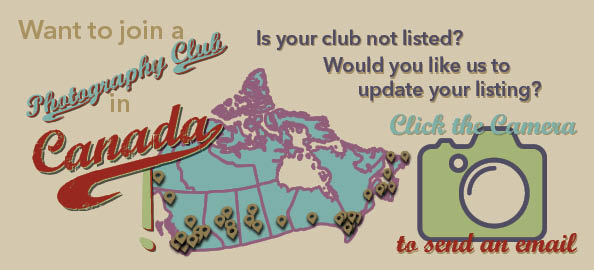 We love camera clubs! As a supporter of camera and photography clubs across Canada, PHOTONews has a listing of clubs and their events from sea to sea to sea: http://www.photonews.ca/camera_clubs/
Is your club not listed? Is there an update to your club info? Is your club hosting an event that you think photographers in Canada should know about? Please let us know and we'll add your details.
Are you a photographer looking for inspiration and education? The camera clubs listed, to the best of our knowledge, allow guests for at least one meeting and usually charge an annual fee. Contact your local clubs via the information provided to learn more about each one.