The PHOTONews Summer 2015 Challenge theme is "On Vacation".
This PHOTONews Challenge is open to all Canadian photographers.
Your assignment: to capture an image that evokes the vacation mindset. This may be a still-life shot of a vacation destination, a photo of friends and family enjoying the vacation lifestyle, a "selfie" at a famous landmark, or any family-rated interpretation of the theme.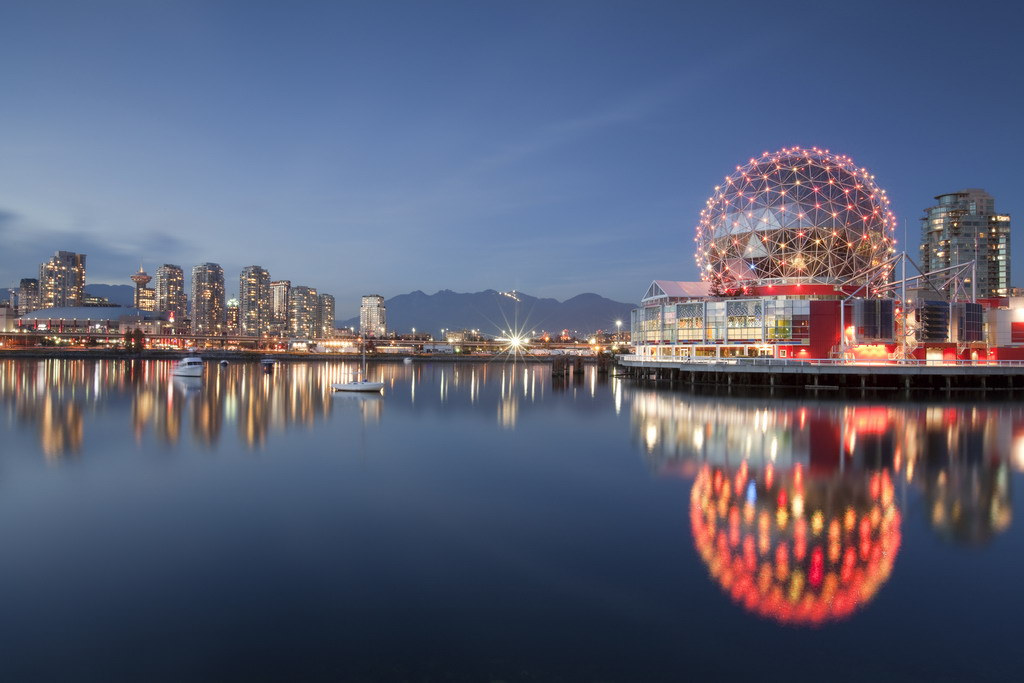 Damon West of Richmond, BC, captured this image of Vancouver's False Creek with a Canon 5D Mark II and a Canon 16-35mm wide angle lens at f/18, ISO 100 and 90 second exposure. "I used a tripod, remote shutter release and mirror lock-up to avoid camera vibration – I composed the shot to capture reflections in the silky smooth water."
---
Photos from previous vacation adventures are welcome.
To participate in the PHOTO News Challenge, please upload a medium resolution image to your photostream, and post a medium size (500 – 600 pixels wide) photo in this thread.
Please include your name, the location where the photo was taken, and the equipment and technique used to capture the image.
You may post three photos per week to the Challenge thread.
The PHOTO News Challenge for Summer 2015 is now open for entries… Final DEADLINE is July 10, 2015.
The PHOTO News Challenge is sponsored by Panasonic Canada, who will present a very special prize for the most interesting image selected for publication in the next issue.
If your image is selected for possible publication in the magazine, our creative team will contact you for a high resolution file – we request one-time Canadian publication rights for the images that are selected for publication – all other rights remain with the photographer.
Please take a few minutes to participate in the flickr group pool as well – we use the pool to select images for our Reader's Gallery – so take a look, sign in, post a few of your favourite photos, and enjoy our interactive photographic adventures!
Our PHOTO News Challenge themes for the coming issues are as follows:
– Autumn Challenge Theme: Colours
– Winter Challenge Theme: Smile!