The PHOTONews Canada Autumn 2015 Challenge theme is "Colours". Your assignment: to capture an image that relies on the impact of colour.
The contest is open to all Canadian photographers. You may enter by finding us on flickr® group at www.flickr.com/groups/photonewsgallery/ and look for the Autumn 2015"Colours" Challenge discussion thread, where you will find additional details, samples, suggestions, and technique tips.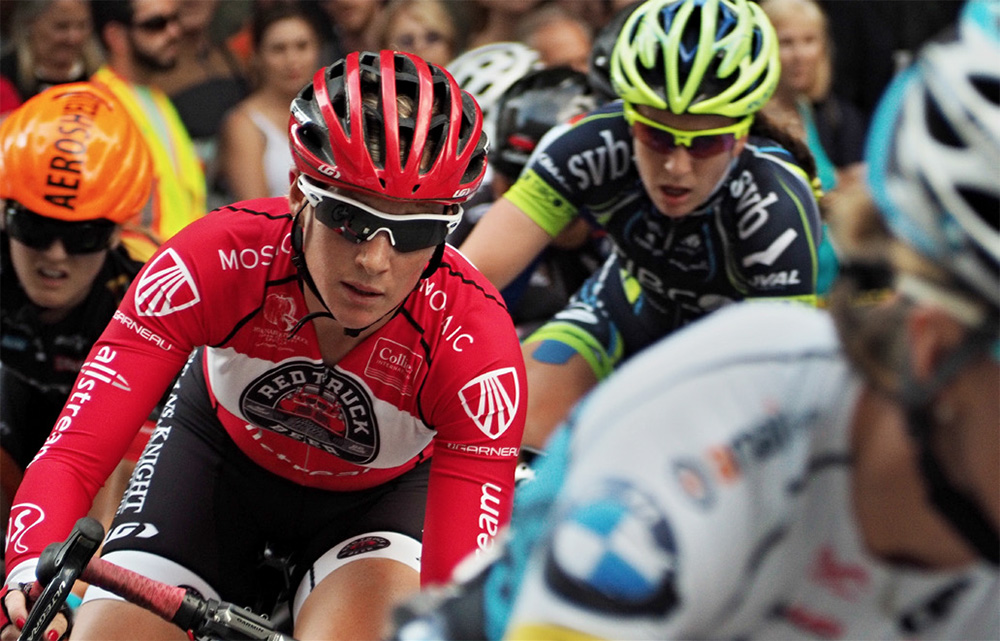 Cycle Racers Don Janus of Vancouver, BC, captured this image of the Women's race at the annual Global Relay Gastown Grand Prix. using an Olympus OMD E-M10 and an Olympus M.40-150mm f4.0-5.6 R zoom lens, shooting at 1/500th second and f/5.4, ISO 1000. "I positioned myself by the hairpin turn to capture the intensity of the moment and the concentration of the racers." The image shows how a relatively wide aperture can be used to creatively separate a subject from the background–the image works because the colours draw your eye to the racer in the red outfit, positioned at the left vertical position of the "rule of thirds" grid.
---
It's fun, it's free, and it's a friendly environment for photographers of all ages and skill levels.
The contest deadline for entries for the "Colours" Challenge is October 16, 2015.
See your pictures in print!
It is always a thrill to see your pictures in a national magazine – for every issue, PHOTONews Canada selects reader's images from the photos posted in our PHOTONews Canada Reader's Gallery flickr® group pool – so take a look, sign in, post a few of your favourite photos, and enjoy our interactive photographic adventures!
The PHOTONews Canada Challenge is sponsored by Panasonic Canada, who will present a special prize for the most interesting image selected for publication in the next issue.