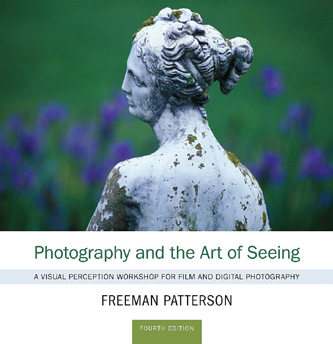 Photography and the Art of Seeing
By Freeman Patterson
Fourth Edition, 154 pages
The second book in Freeman Patterson's internationally acclaimed series of instructional books on photography and visual design has now been updated and expanded to include technical guidelines adapted for both digital and film photographers. The jargon-free text provides techniques and innovative exercises for breaking with traditional concepts of design, enabling the photographer to develop a keen awareness of subject matter and a direction for composing the picture. It also offers a workshop for all visual artists that includes lessons on the fundamentals of perception and overcoming obstacles in their work. This edition features several never-before-published photographs from Freeman Patterson's personal collection, and extended captions that include valuable technical information and personal commentary.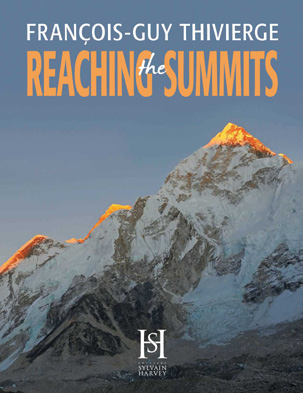 Reaching the Summits
By François-Guy Thivierge
Éditions Sylvain Harvey, 240 pages
François-Guy Thivierge, mountain climber and adventurer, guides readers on a voyage of discovery to the highest peaks in the world and the two polar regions in this remarkably illustrated work comprising more than 300 photographs and scintillating text on the leading edge of alpine adventure. Intended for the explorers among the general public, Reaching the Summits takes you on a spectacular world tour. Each destination includes a descriptive chart, a data sheet and useful information on the qualities necessary to reach beyond your personal limitations. The author is one of the rare human beings to have climbed the highest summits of each of the seven continents and explored the two poles. He delivers an account of exceptional adventures strewn with obstacles. A source of inspiration, the reader will find in this book the key to surpassing life's greatest challenges.