Congratulations to the winners of the quarterly PHOTONews Challenge!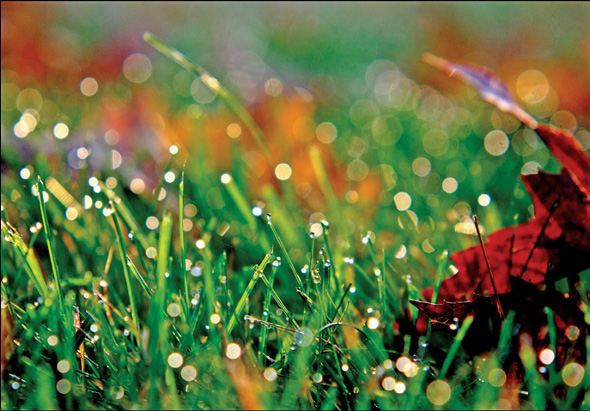 Cool Autumn Morning
Sue Thompson, of Chatham, Ontario, was out bright and early on a cool Autmn morning to capture these beautiful dew drops using her Rebel XSi and Hoya close up lens set shooting at 1/125 sec. and f 5.6 ISO 200.
"I was lying on my stomach facing the into the direct sun to capture the light on each drop."
---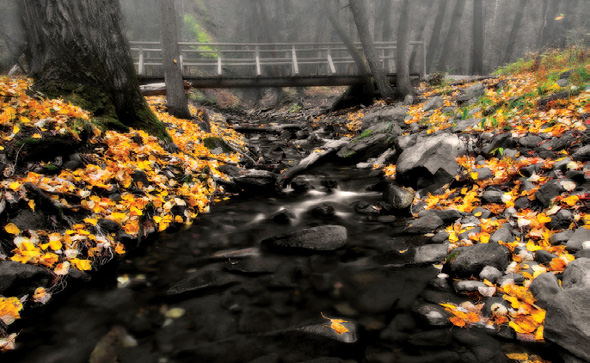 Miner's Path
Thane Vanderaegen of Lethbridge, Alberta, captured this image of the Miner's Path Bridge in Coleman, Alberta with a Canon 5D MK II and a 17-40 mm Canon lens. This shot was taken as a 3-shot bracketed exposure at f/22 with ISO 50 and the zoom set to 23mm.
"I hoped to retain details in both the leaves in the foreground and the bridge in the background, with the added benefit of "slowing-down" the water in the creek.By shooting low I hoped to bring the viewer in towards the bridge following the leaves on the side of the creek."
---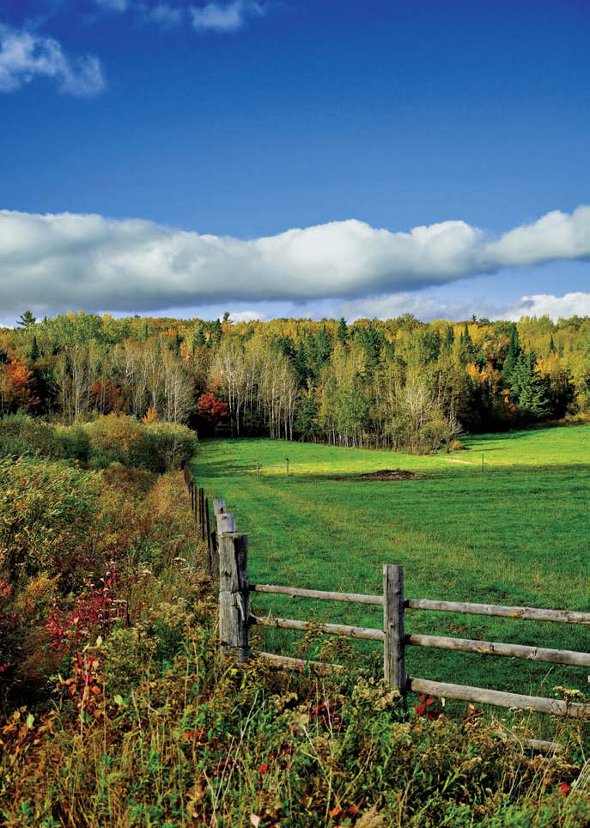 Back Roads of the Bar River Area
Frank De Simon, of Sault Ste. Marie, Ontario, captured this pastoral image with a Nikon D90 and a 18-105mm lens polarized @ 48mm. shooting at 1/180 second and f4.8, ISO 200.
"I Used PhotoShop to create a -2 and +2 exposure and Dynamic Photo HDR to tweak theimage. This image is one of over 300 shot while on a photo tour with 2 friends. We spent the day cruising the back roads of the Bar River area east of Sault Ste Marie. The sun was just starting to set causing the fall colours in the trees to pop. What an end to a gorgeous fall day!" 
---
Vortex of Colour
Bruce Gunion, of Kingston, Ontario shot this photo with a Canon EOS D60, zooming during the exposure to create a vortex of colour.
---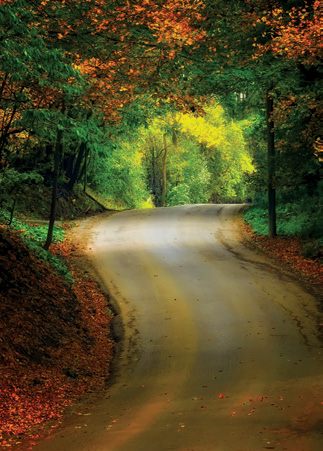 Gravel Country Road
Ivan Sorensen composed this idyllic image for our PHOTONews Autumn Challenge.
"I love capturing light and shadows and will cruise the countryside looking for the right shot. I found it here on this gravel country road and by using medium zoom to make the journey into the light, I was able to recreate the the image that was left in my mind. Nikon D90, 1/180 sec. @ f/9.5, ISO 200 +2 EV. 150mm."
---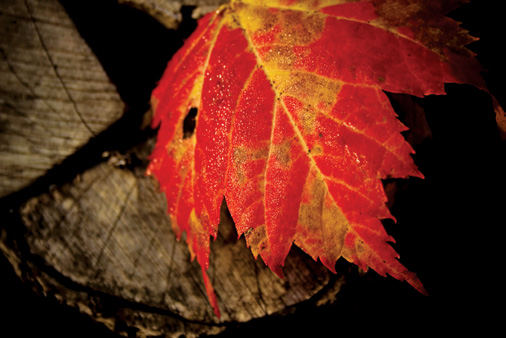 Iconic Maple Leaf
This photo of the Iconic Maple Leaf was taken by Monica de Moss of Dalhousie New Brunswick.
"I used the Canon 7D with 18-55mm kit lens fully extended, f5.6, 1/30s and ISO 100. I selected a manual white balance so that the light and colour wouldn't be blown out on the leaf but still allows detail on the log background. I really liked the way the colours and the morning light showed the details of the dew on the leaf."
---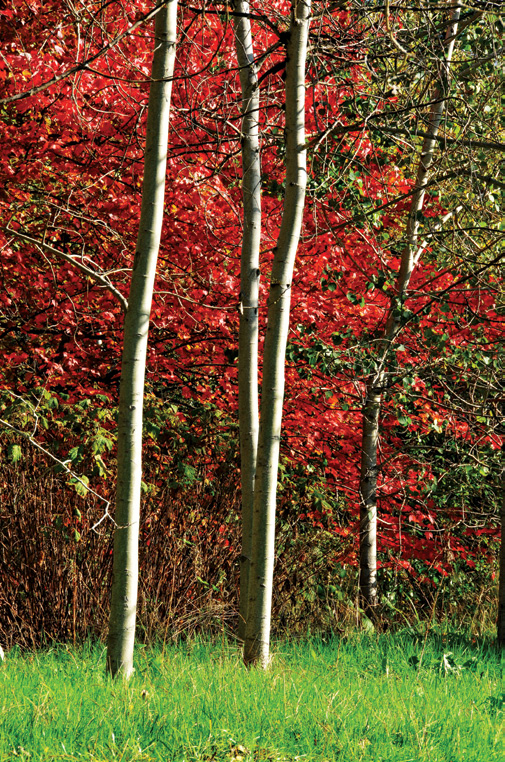 Colour Juxtaposition of Green
Harris Hui of Vancouver took this picture with a Nikon D300 and Nikon 18-200mm VR lens, mounted on a tripod, in the Van Dusen Garden Vancouver. The settings were ISO 200 f/13 and 1/80 second.
"It was a bright sunny afternoon. There was not much fall color yet in that weekend but I managed to find this spot with great colour juxtaposition of green, red and white fall colours. I was happy at the end of the day!"