The LINO collection by Manfrotto is a stylish and professional line of bags and apparel designed in Italy with the photographer in mind. With a focus on premium quality and support, LINO is introducing the first line of photographic apparel that is fashionable and functional and geared towards both male and female photographers. Photographers will find that it is possible to look great and enjoy functional work wear that enhances the photographic experience.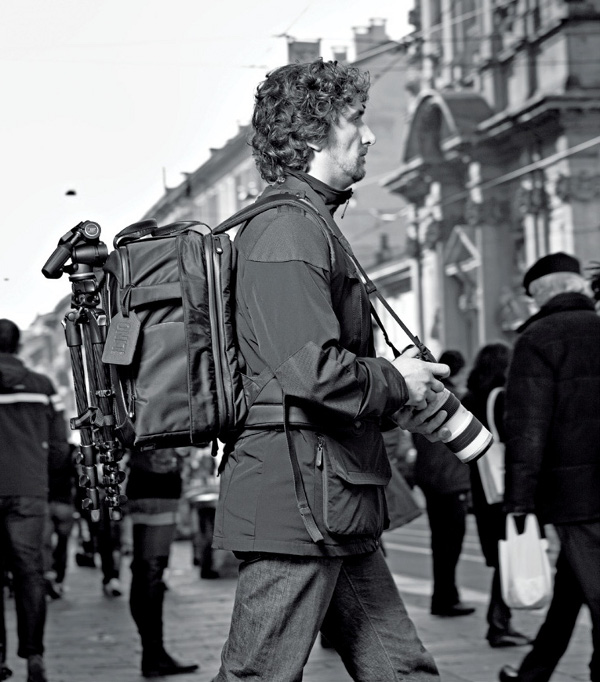 PRO FIELD JACKET

The Pro Field Jacket is a four-season field jacket designed to complement your shooting experience while comfortably holding and supporting your camera gear and accessories.

PRO PHOTO VEST

The Pro Field Vest is the definitive working tool required to carry and support your camera essentials combined with the comfort and style of an everyday vest. Both jacket and vest feature main pockets that hold the removable modular pocket inserts while expanded or zipped up. Modular pocket inserts can fit two lenses (24-70 or similar). You can arrange the modular pocket divider for various configurations, or fold the modular pocket insert and strap around your knee for protection when shooting. The weight distribution system connects the pockets to the shoulders and transfers the weight ergonomically. Designated epaulets secure camera strap in place with securing tabs on the front of the jacket to keep your camera from swinging as you move.

Bag Collection

Lino Bags are functional and Italian-designed. This premium leather brand perfectly complements the apparel collection and provides photographers the ability to travel with their gear in style! The collection includes:

Pro VII Backpack
Pro V Backpack
Pro VII Messenger
Pro V Messenger
Pro VII Roller

The Backpacks and Messenger bags offer a supreme carrying solution that will safeguard your valued equipment and perfectly match your city life and daily activities. The Roller is the pinnacle of organizer cases and sized to meet on-board luggage restrictions.