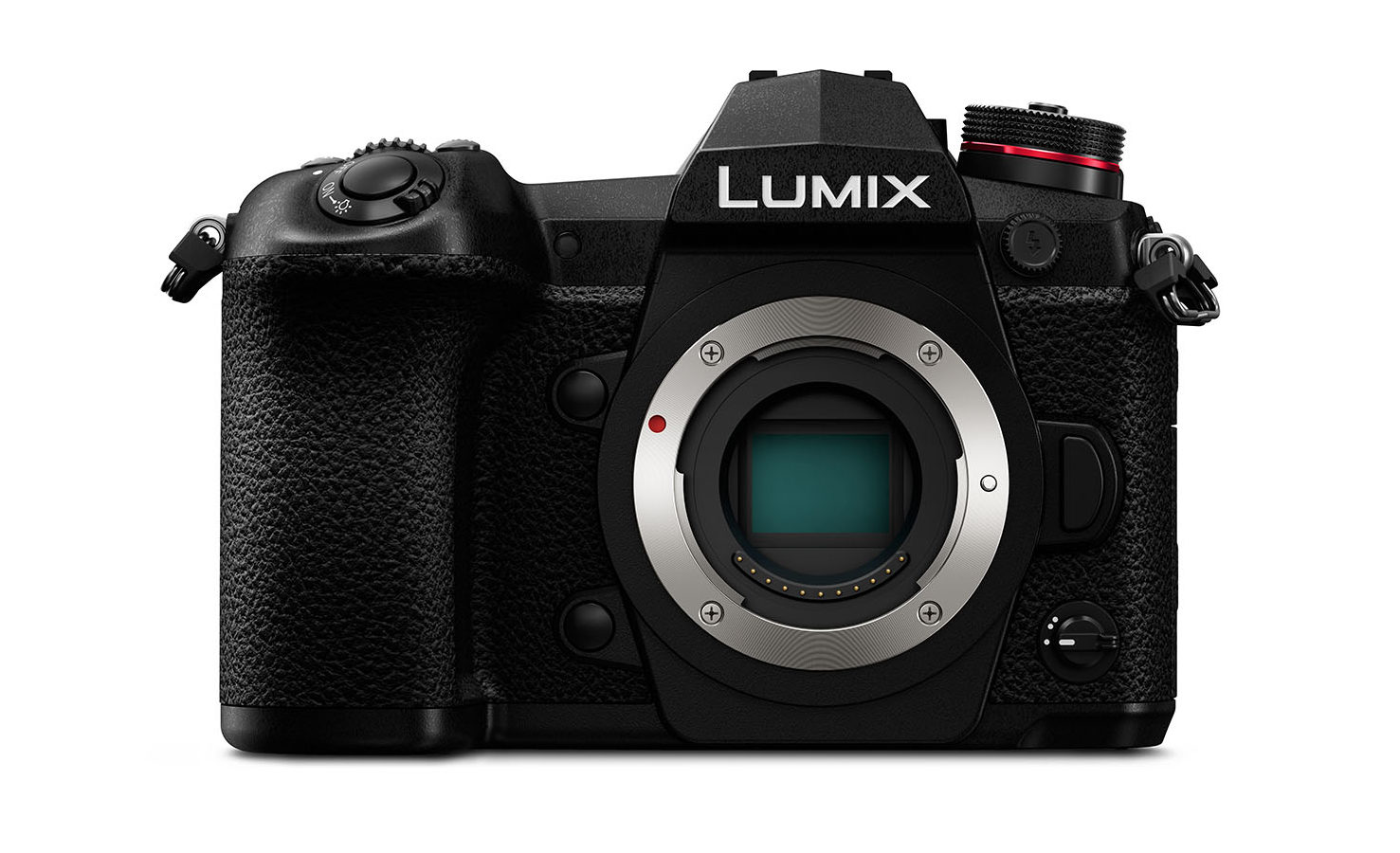 Panasonic Canada unveiled the newest model in their line of digital single-lens mirrorless cameras, the Lumix G9, at a press conference held at the Metro Toronto Convention Centre.
The new camera features a 20.3-megapixel Digital Live MOS Sensor without low-pass filter and delivers a very impressive set of performance features, including the industry's fastest burst modes at 60 fps, ultra-high-speed AF, advanced Dual I.S. 2 (6.5 stop reduction) and a new 80MP RAW High-Resolution Photo mode to deliver unsurpassed image quality.
The LUMIX G9 has the Venus Engine, which renders high-precision yet natural images with its Multipixel Luminance Generation and Intelligent Detail Processing. This technology will deliver an optimum gradation setting with a wider dynamic range for smoother gradation.
In addition to this new technology, Panasonic engineers explained that the G9 has an AR coating on the sensor that minimizes ghosts and flaring even in backlight situations. This is achieved through the use of a Tuned Three-dimensional Colour Control that detects not only hue and saturation but also brightness, and applies optimal control according to the value of each factor.
This achieves rich colour reproduction from dark to bright parts of the image, which especially improves the expression of skies or human skin.
The G9 can shoot in a new High-Resolution mode that produces an 80-megapixel equivalent (10368 x 7776) image by synthesizing 8 consecutively shot images while shifting the sensor. This means you can not only record a JPEG image, but also a RAW image – in the camera, without the need for image stacking in post processing. This high- resolution photo mode is ideal for landscape photography using a tripod.
Advanced Body I.S. (Image Stabilizer) and Dual I.S.
Panasonic engineers have also developed a new image stabilization technology for the LUMIX G9, that combines B.I.S.(Body Image Stabilizer, 5-axis) and O.I.S.(Optical Image Stabilizer, 2-axis), and processes the information with a newly developed algorithm that precisely calculates shake information acquired from a gyrosensor, and from the image sensor and accelerometer sensor. This enables accurate shake detection and compensation that Panasonic says will let the photographer shoot at 6.5-stop slower shutter speeds. The 5-axis Dual I.S. 2 works for both photo and motion picture recording, including 4K video.
Panasonic LUMIX G DSLM (Digital Single Lens Mirrorless) Cameras offer a wide variety of digital interchangeable lenses and most of them support the 5-axis Dual I.S. in the LUMIX G9. The B.I.S. compensates for camera movement even when a lens without O.I.S. (e.g. a cine lens) is used.
Outstanding tracking performance and high-speed, high-precision AF
The DFD (Depth From Defocus) technology calculates the distance to the subject by evaluating two images with different sharpness levels while instantly consulting the optical characteristics data of the current lens. Panasonic's combination of the Contrast AF with DFD technology in the LUMIX G9, as well as the speed of the sensor drive during auto focusing in photo shooting, achieves 480 fps – realizes an ultra-high-speed AF of approximately 0.04 sec*2 and 60 (AFS) / 20(AFC) fps high-speed burst shooting using an electronical shutter at full resolution.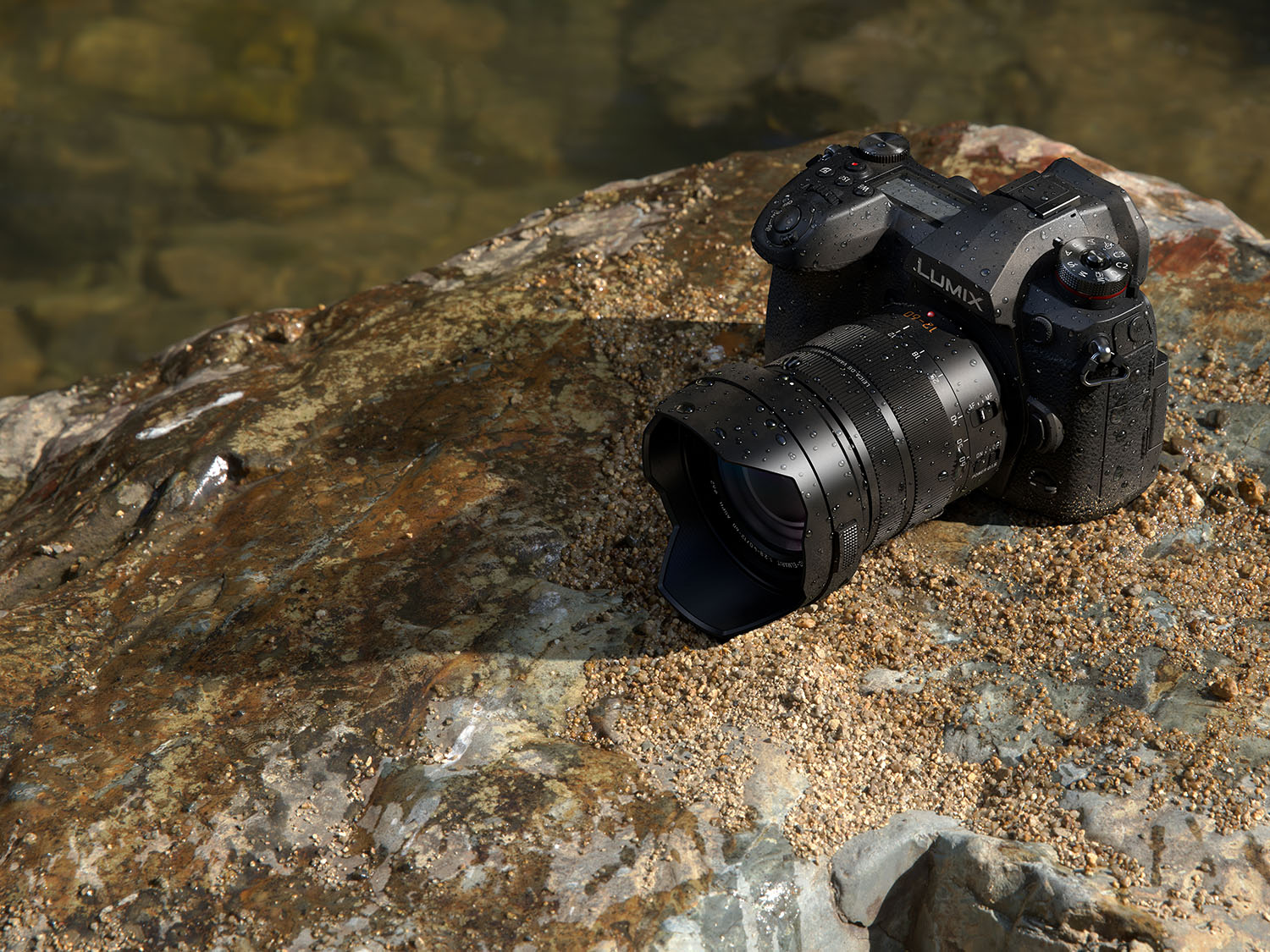 Precision Focus
The LUMIX G9 has Face/Eye Recognition, Tracking AF, 1-area AF and Pinpoint AF. Users can make a group of 225 focus areas and move or change the size of it according to the composition. All focusing operations are easily controlled with a joystick located at the thumb position – this can be done without taking your eye off the subject even when using an LVF.
There are AF Custom Settings for AF Sensitivity, AF Area Switching Sensitivity and Moving Object Prediction Level. Four patterns of presets are available.
High Speed Action
For continuous burst shooting, the 6K PHOTO mode lets you capture frames at 30 fps by extracting the frame with the best timing out of a 6K burst file (in 4:3 or 3:2 aspect) to save as an approx.18-megapixel equivalent high-resolution photo. The 4K PHOTO mode is upgraded to enable 60 fps high-speed capture in approx. 8-megapixel equivalent resolution. In 6K PHOTO /4K PHOTO, three exclusive modes can be chosen depending on the situation; 6K Burst / 4K Burst, 6K Burst (Start/Stop) / 4K Burst (Start/Stop) and 6K Pre-burst / 4K Pre-burst.
Rugged Construction
The main structure of the G9 is composed of a magnesium alloy full die-cast front/rear frame. Secure construction and a sealing for every joint, dial, and button make the LUMIX G9 splash proof, dustproof, and freeze proof down to -10 degrees Celsius.
The LUMIX G9 has dual SD Memory Card slots compatible with high-speed, high capacity UHS-II cards.
The LUMIX G9 enables not only power charging but also power feeding via USB, which enhances long-time shooting. This means you can charge the camera with USB power packs (not included) – a distinct advantage compared to other mirrorless cameras.
Wi-Fi® and Bluetooth Connectivity
The LUMIX G9 includes Bluetooth 4.2 (BLE: Bluetooth Low Energy) and Wi-Fi® connectivity. The to offer Bluetooth 4.2 (BLE: Bluetooth Low Energy) enables constant connection with a smartphone or tablet with minimum power consumption. For Wi-Fi®, 5GHz (IEEE802.11ac) can be selected in addition to the conventional 2.4GHz (IEEE 802.11b/g/n) for an even more secure and stable connection.
The LUMIX G9 will be available at select Canadian retailers and at the Panasonic eStore in January for a manufacturer's suggested retail price of $2,299.99.
LEICA DG ELMARIT HES200 – 200mm F2.8 LENS
Also announced at the Panasonic Toronto press conference was the new HES200 – LEICA DG ELMARIT 200mm / F2.8 / POWER O.I.S. the first large-diameter ultra-telephoto prime lens in the Leica DG line, offering Lumix photographers a telephoto with 35 mm camera equivalent focal length of 400 mm.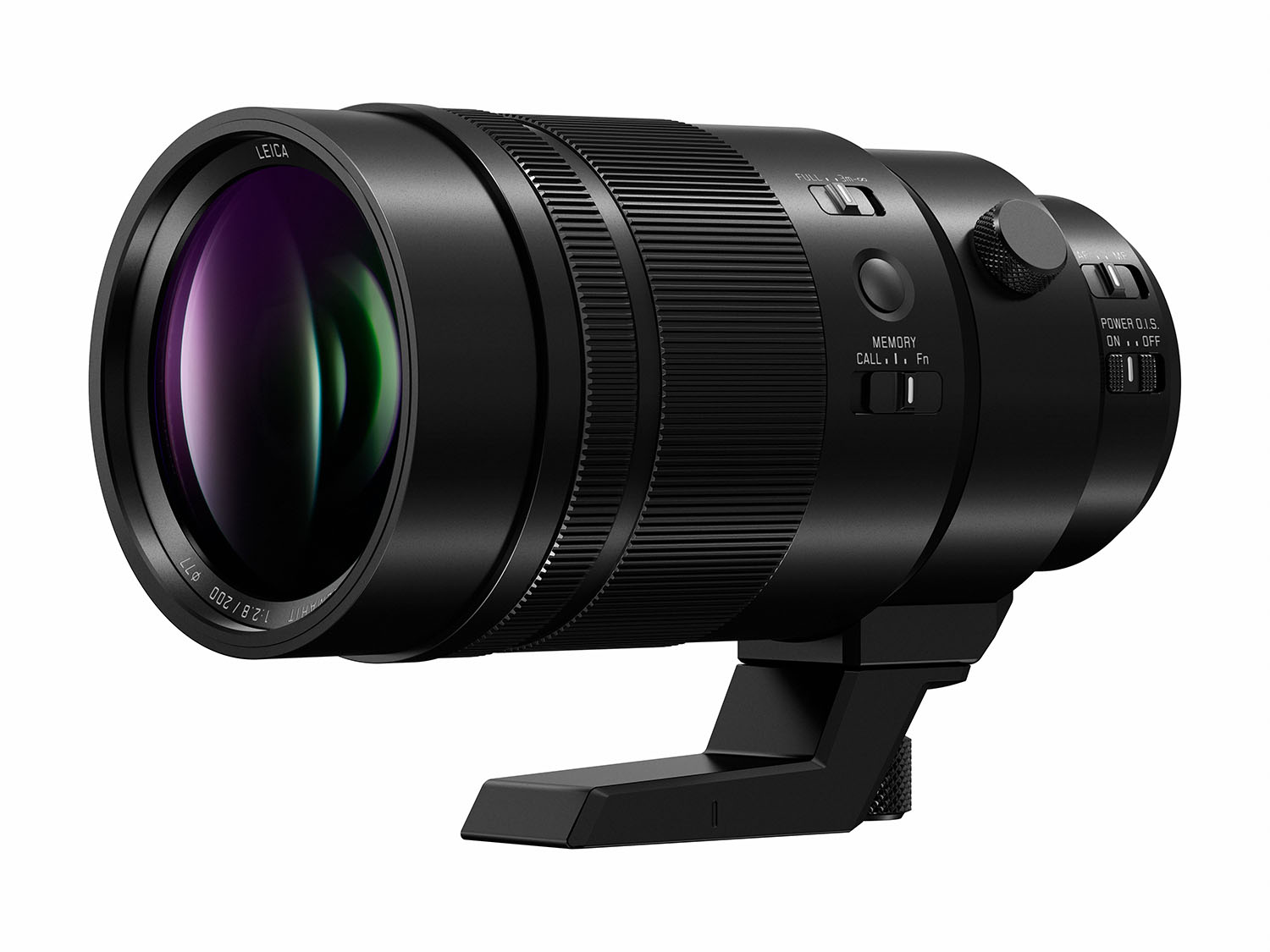 This compact and lightweight ultra-telephoto boasts the sharpest image quality in the history of LUMIX digital interchangeable lenses – making it ideal for wildlife or sports photography. The lens is comprised of 15 elements in 13 groups, featuring two UED (Ultra Extra-low Dispersion) elements. The UED elements and the crystallization of Panasonic's cutting-edge optical technology achieve high-resolution, high-contrast images from corner to corner while suppressing distortion and chromatic aberration.
A 1.4x Teleconverter (DMWTC14) is bundled with the lens to extend the focusing distance to 560mm (35mm camera equivalent) for longer range. The LEICA DG ELMARIT 200mm HES200 Lens can also be used with the 2.0x Teleconverter DMWTC20 (sold separately at a MSRP $599.99), which extends the focusing distance to 800mm (35mm camera equivalent).
Outstanding Image Quality
With its 400mm equivalent ultra-telephoto focal length and responsive performance, the LEICA DG ELMARIT 200mm HES200 Lens is suitable
The F2.8 aperture allows you to capture fast-moving subjects in relatively low light conditions, and POWER O.I.S. (Optical Image Stabilizer) makes it easy to shoot hand-held. The lens works with Panasonic LUMIX DSLM (Digital Single Lens Mirrorless) camera bodies that have Dual I.S. (Image Stabilizer) and Dual I.S. 2 systems for more powerful hand-shake suppression.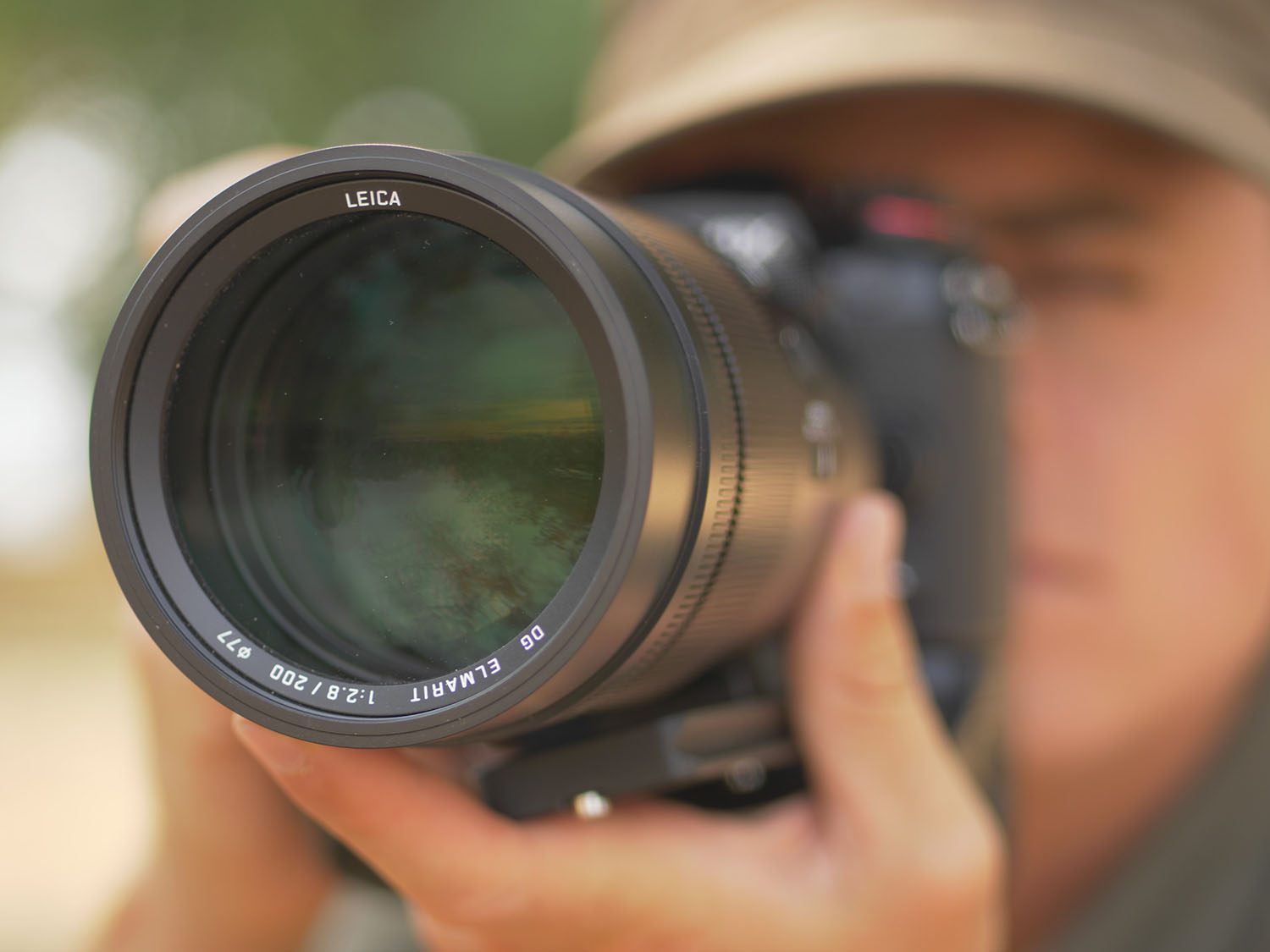 Fast Focus!
With a triple linear motor system and maximum 240 fps sensor drive, the LEICA DG ELMARIT 200mm HES200 Lens achieves high-speed, high-precision contrast AF for both photo and video recording. A micro-step drive system in the aperture control section helps the camera smoothly catch up to brightness changes when panning.
The HES200 features a rugged, dust and splash proof design that is freeze proof down to -10℃. The all metal body weighs just 1245 grams – lighter than most comparable lenses.
The HES200 Lens will be available at select Canadian retailers and at the Panasonic eStore in January for a manufacturer's suggested retail price of $3,899.99.
For more information on these products please visit www.panasonic.com.