The PHOTONews Canada Autumn 2016 Challenge theme is "O Canada, Eh!"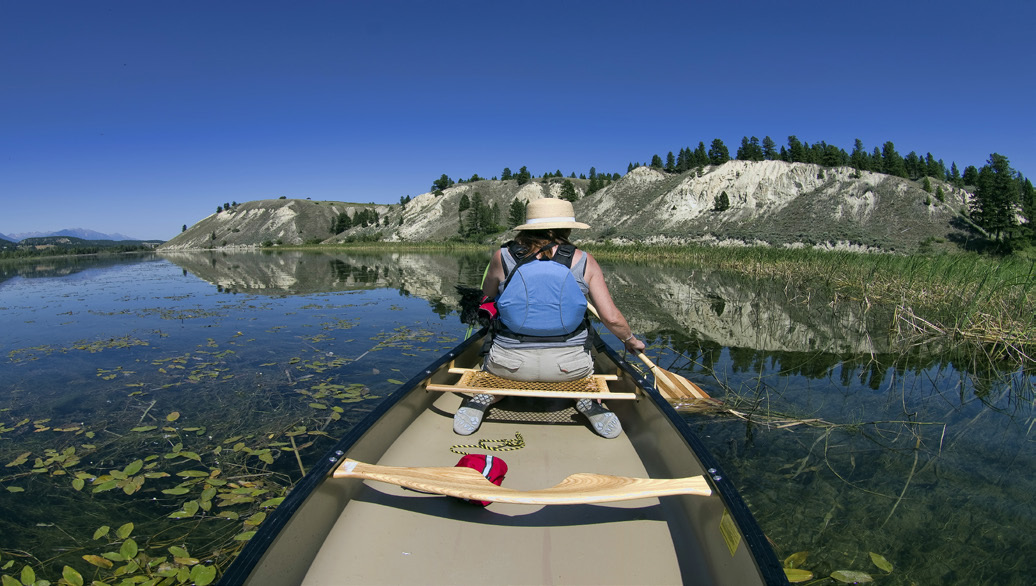 A Comfortable Paddle through the Wetlands – John McCrae of Edmonton, Alberta captured this idyllic Canadian scene with a Pentax K5 and a 10-24mm zoom shooting at 10mm, f/9, 1/160 second, ISO 100. "It is a slow and comfortable canoe ride on the Columbia River just north of Invermere, B.C. as the river leaves Lake Windermere."
The PHOTO News Canada Autumn 2016 Challenge theme is "O Canada, Eh!" – a prelude to the celebration of our sesquicentennial (150th Anniversary) in 2017.
Your assignment – to photograph a subject that you feel symbolizes the essence of Canada. Images may be scenic landscapes, portraits of the multicultural nature of Canadians, photos of our national pastimes, distinctively Canadian sports, or any picture that literally screams "this is Canada–eh!"
You may submit images photographed prior to the Autumn of 2016. The contest is open to all Canadian photographers.
Please enter by joining our flickr® group at www.flickr.com/groups/photonewsgallery/ and look for the Autumn 2016 "O Canada, Eh!" Challenge discussion thread, where you will find additional details, samples, suggestions, and technique tips. It's fun, it's free, and it's a friendly environment for photographers of all ages and skill levels.
The contest deadline for entries for the "O Canada, Eh!" Challenge is October 15, 2016.
See your pictures in print! It is always a thrill to see your pictures in a national magazine – for every issue, PHOTONews Canada selects reader's images from the photos posted in our PHOTONews Canada Reader's Gallery flickr® group pool – so take a look, sign in, post a few of your favourite photos, and enjoy our interactive photographic adventures!
The PHOTONews Canada Challenge is sponsored by Panasonic Canada, who will present a special prize for the most interesting image selected for publication in the next issue.