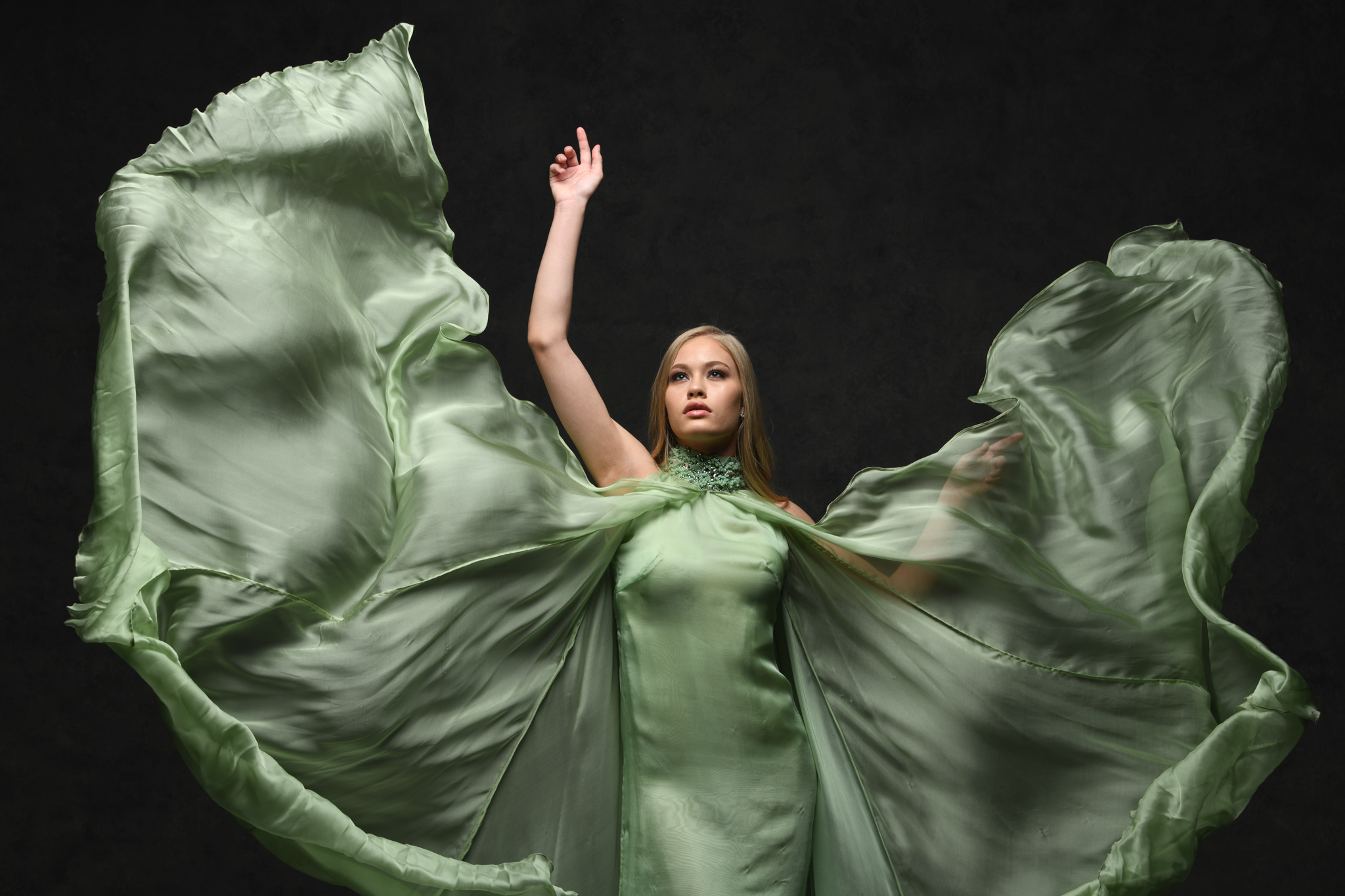 Nikon describes the new D850 as the next generation full-frame, high-resolution, high-speed digital SLR camera, and it is easy to see why this pro-level DSLR is quickly becoming the most talked-about development of Nikon's 100th anniversary year.
The D850 is an FX-format digital SLR camera that features a 47.5 MP BSI Full-Frame sensor and a 9-fps capture rate when used with the MB-D18 battery grip and the EN-EL18b battery.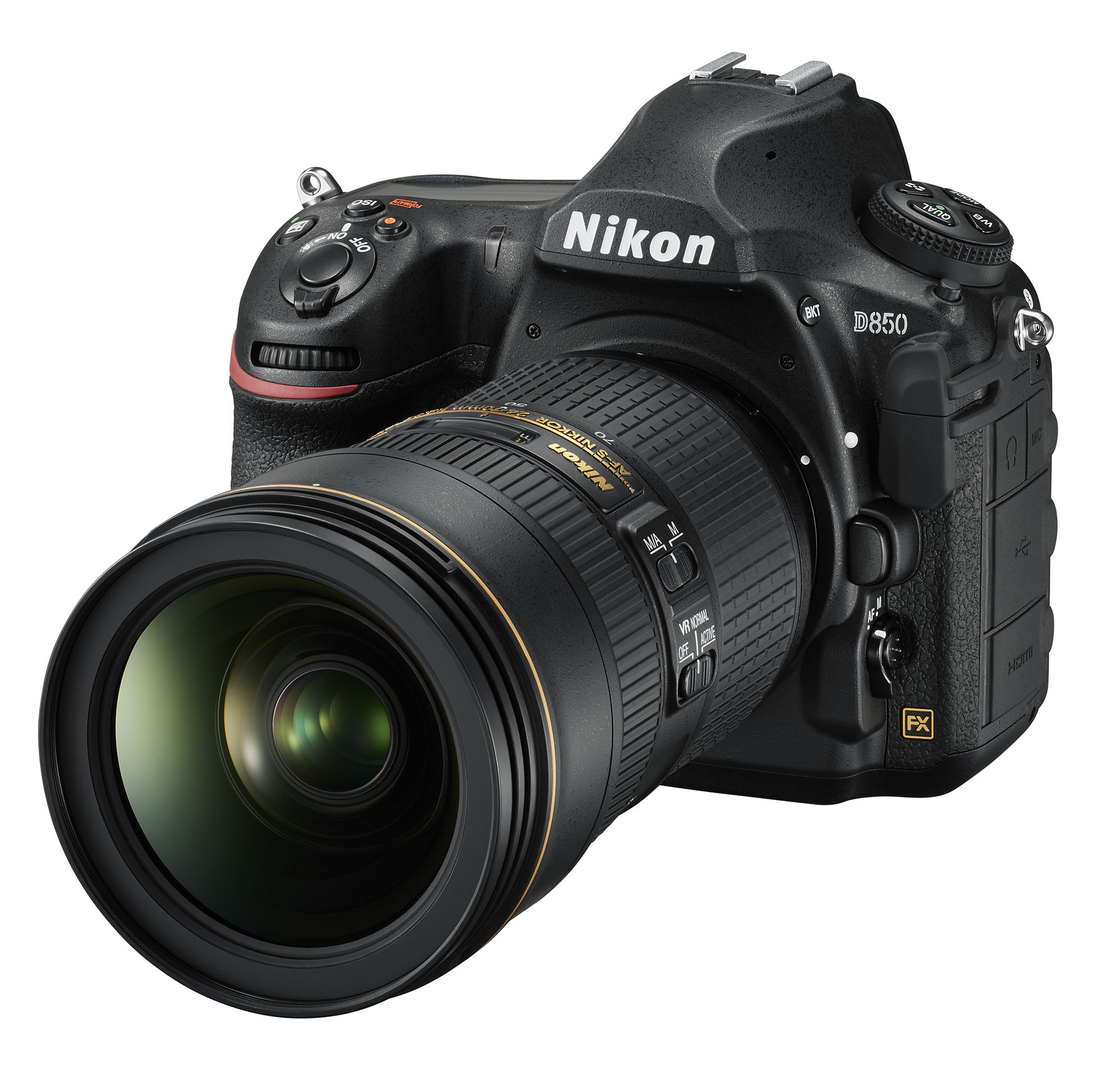 Back-side illuminated (BSI) full-frame sensor
The D850 features a Nikon designed back-side illuminated (BSI) FX-format full-frame CMOS image sensor with 45.7 megapixels. The sensor delivers excellent image quality with enhanced light gathering efficiency, and truer colour. There is no optical low-pass filter and virtually no risk of moiré.
The D850's EXPEED 5 image processor delivers lower noise, wider dynamic range, subtle tonal and textural details, and high-speed continuous shooting at 9 fps as well as full-frame 4K UHD movie recording. Sensitivity range is from ISO 64 – 25,600 with adjustments for 0.3, 0.5, 0.7, or 1 EV (ISO 32 equivalent) below ISO 64 and 0.3, 0.5, 0.7, 1, or 2 EV (ISO 102,400 equivalent) above ISO 25,600, as well as auto ISO sensitivity control.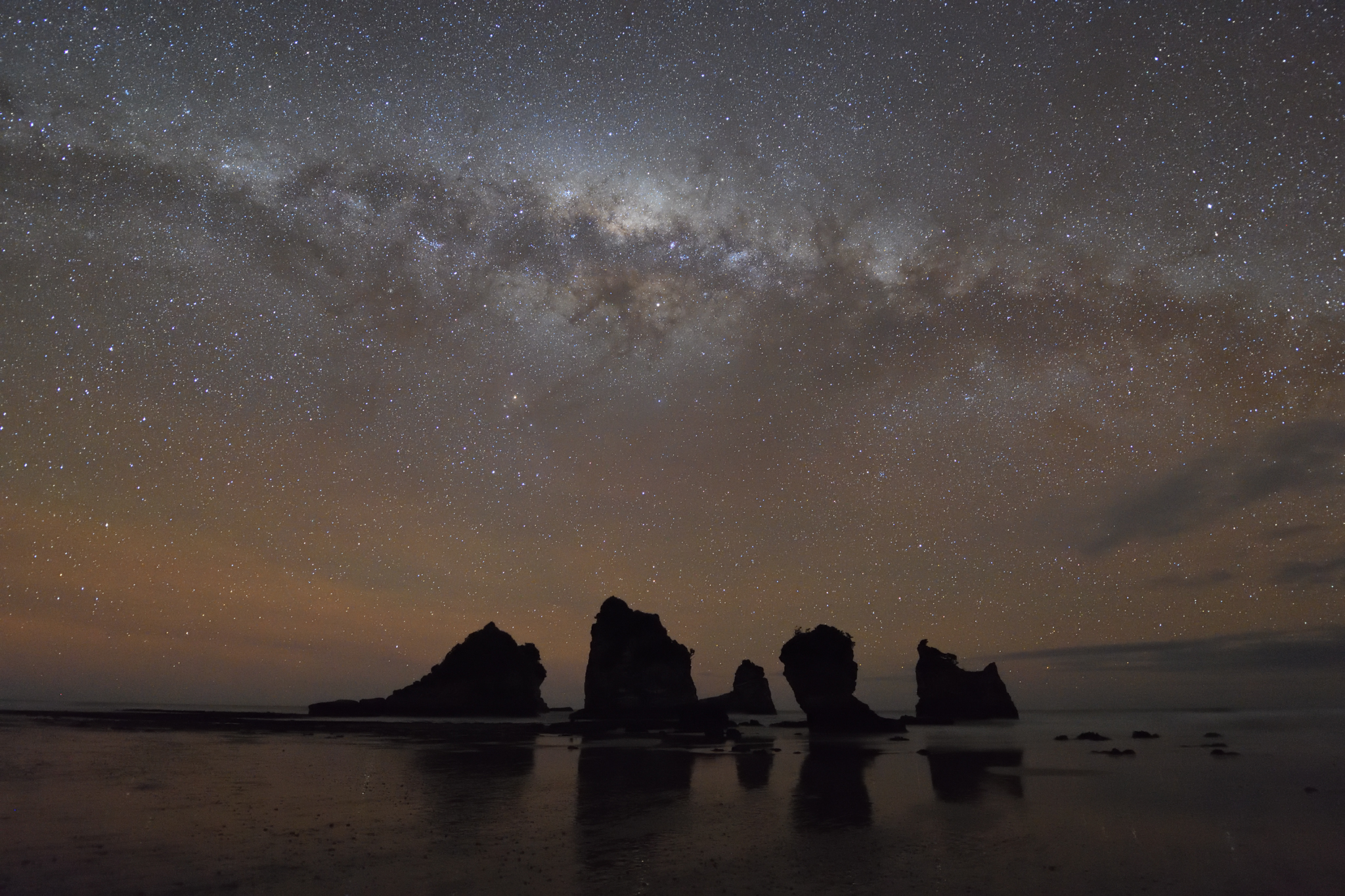 Autofocus
With 153 focus points 99 of these are cross-type sensors, you can acquire and track focus to catch all the action. The Nikon parallel processing AF engine has a sequence control microcomputer for high performance even in high speed photography. 15 of the focus points support f/8, ideal for use with ultra-telephoto lenses. With sensitivity down to -4EV you can focus on subjects in very dim lighting conditions.
Tilt Screen
The D850 has a tilting touchscreen LCD screen with Touch AF and Touch Shutter control. This facilitates easy shooting in a variety of positions, and instinctive playback that works in a way similar to your smartphone – you can zoom in during Live View shooting and use touch the screen to activate Pinpoint AF.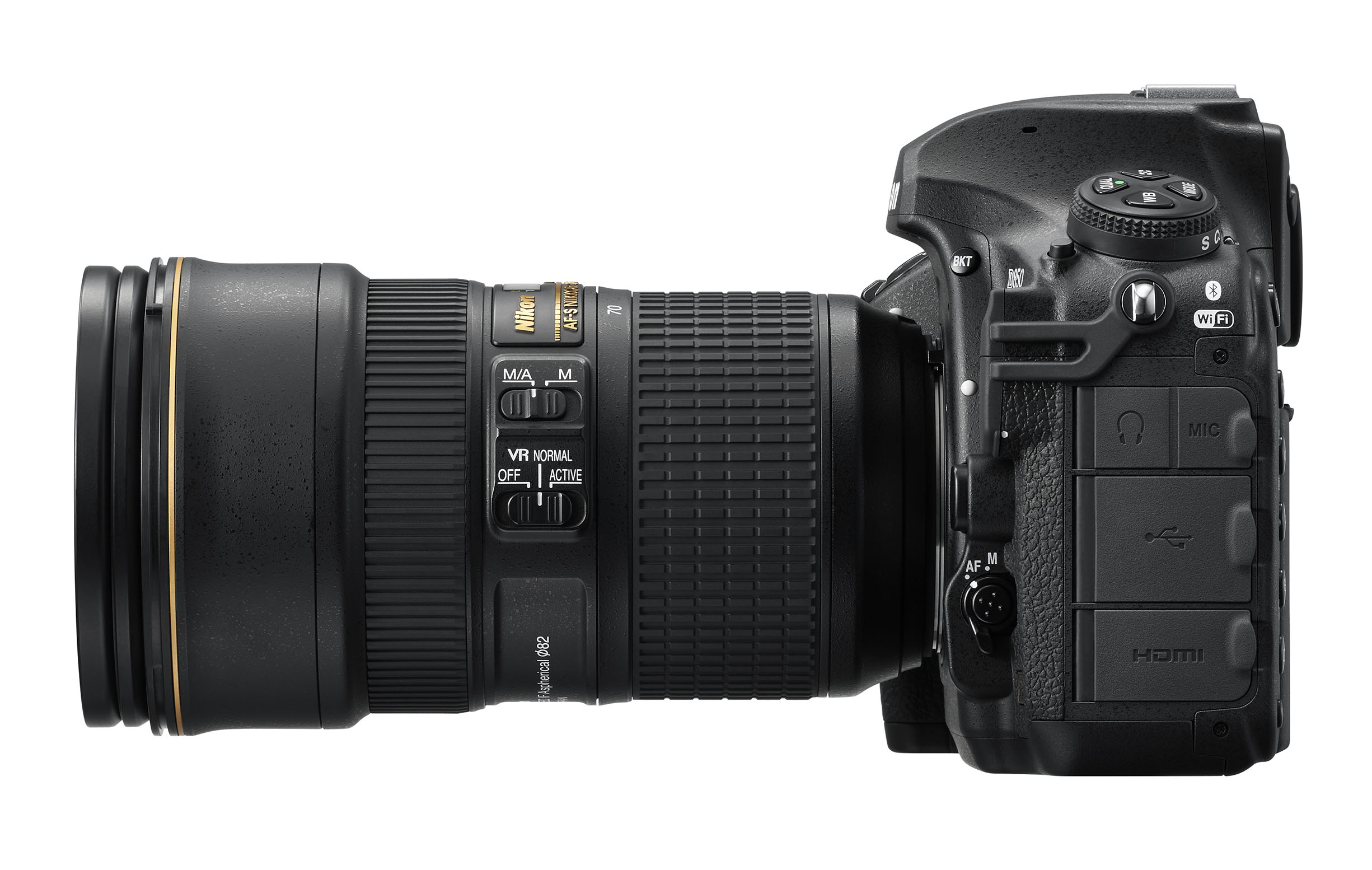 Large Buffer for a Full-Frame Camera
You can take full advantage of the 45.7 MP resolution, because the D850 buffer lets you capture up to 51 consecutive shots in 14-bit RAW (NEF) or up to 170 frames in 12-bit lossless compressed RAW (NEF).
Full-Frame 4K UHD Video
With the D850 you can record 16:9 4K Ultra HD (3840×2160) in full frame using the total width and resolution of the back-side illuminated (BSI) CMOS sensor. This means that you can get clean output at high ISO and shoot with zero crop factor with any full-frame NIKKOR lens, including wide and ultra-wide angle lenses.
The D850 provides manual focus with Focus Peaking, so you can select high, medium or low sensitivity and red, yellow, blue or white highlights. The D850 can be used in manual focus mode with AF or compatible manual NIKKOR lenses.
Slow motion video is outstanding – you can record 4x (shoot at 120p, playback at 30/25p) or 5x (shoot at 120p, playback at 24p) slow-motion at 1080p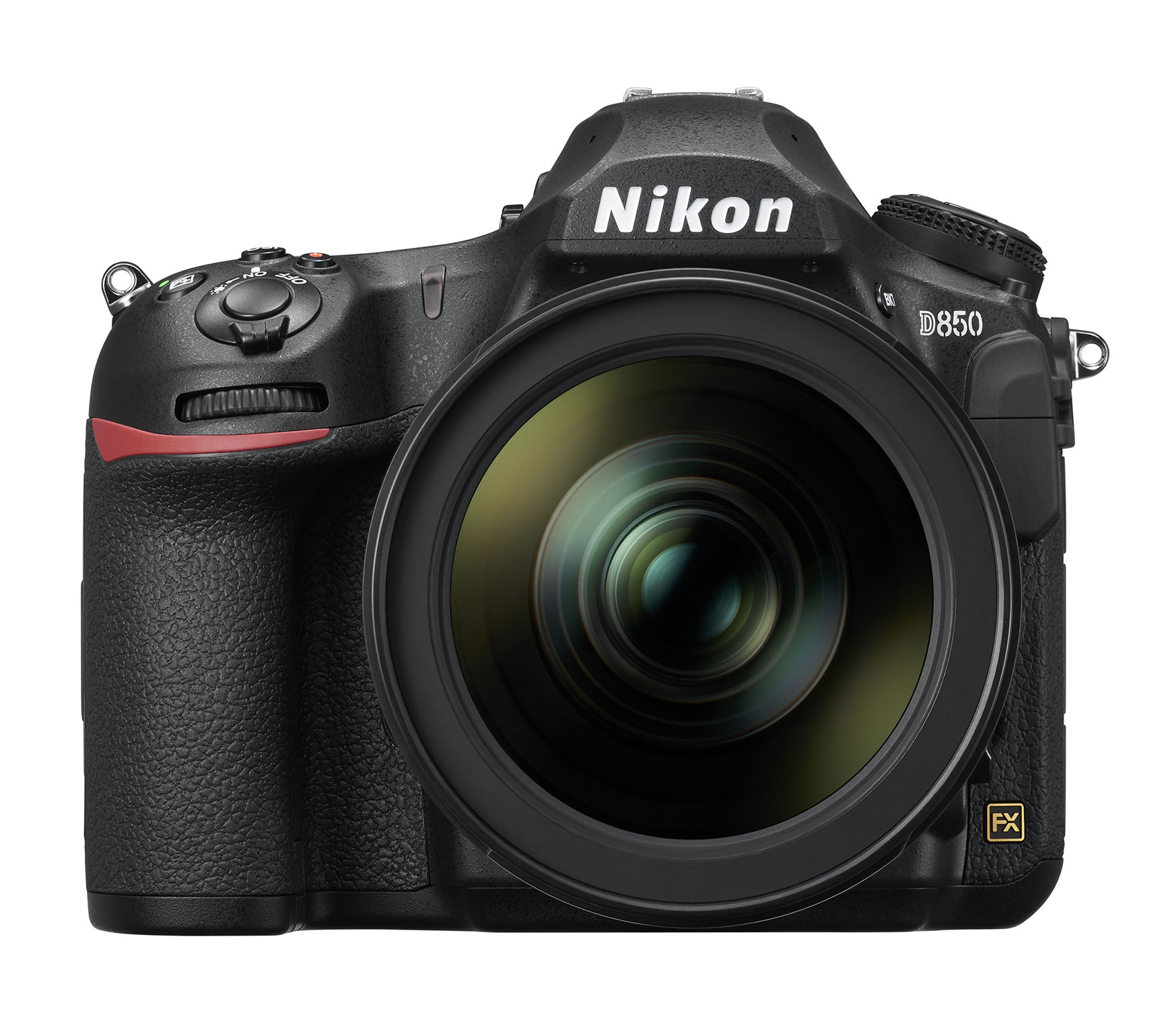 In-Camera 4K time-lapse
The D850 lets you create 4K UHD time-lapse sequences right in the camera. With the Silent Live View Mode you can bypass the mechanical shutter and mirror movement – this saves thousands of shutter cycles and extends the D850's battery performance.
8K time-lapse using Interval Timer
The D850 lets you create 8K time-lapse movies by shooting sequences of up to 9,999 full-size stills using Silent Live View Mode for tack-sharp results.
Wireless transfers
The D850 can be equipped to transfer images and movie files to a PC or FTP server via wired LAN/wireless LAN using the optional WT-7 Wireless Transmitter. The optional Camera Control Pro 2 enables remote control of the D850 from a PC for shooting, playback and menu operation during Live View recording.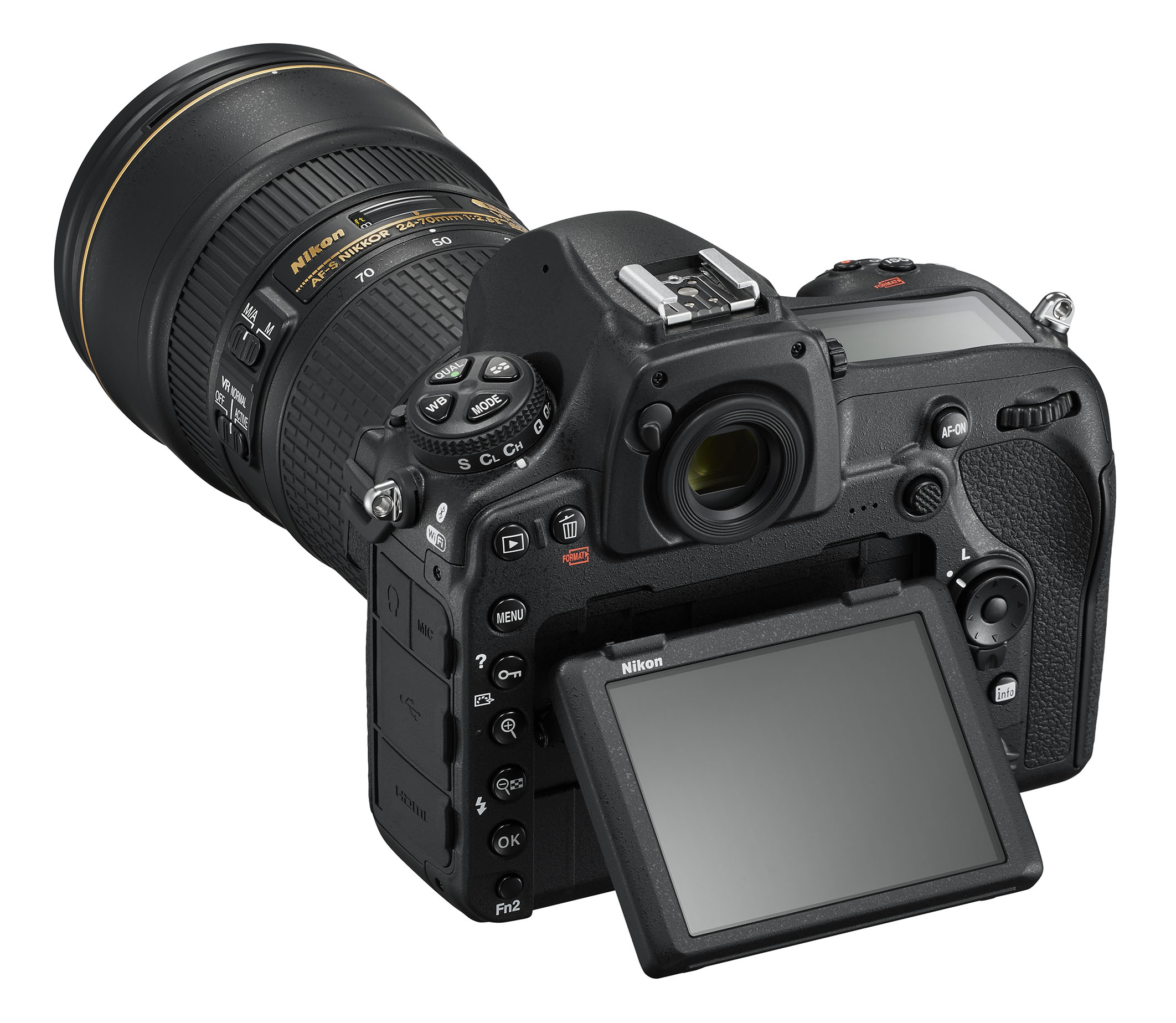 Focus stacking
You can use the D850 to create images with extraordinary depth of field using Focus Shift Mode. You can select from 1 to 10 steps for up to 300 automated shots, that are stored in a dedicated folder for easy identification when using 3rd party focus stacking software.
Battery Grip
The D850 uses the new MB-D18 Multi Battery Power Pack for improved handling and to increase shooting speed to 9 FPS at full resolution. For still photography using continuous AF, this can increase your total shot count to approximately 5,140 shots on a single EN-EL18b battery or up to 145 minutes of HD video. The MB-D18 is water- and dust-resistant to match the D850.
For more information on the Nikon D850 please visit www.nikon.ca