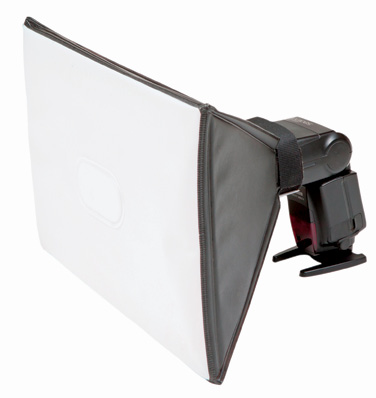 Lumiquest LTp
The LumiQuest SoftBox LTp is roughly twice the size of the SoftBox III. Designed for off-camera use, the surface area is 120 sq. in. – that is over 40 times that of the flash itself, producing the softest shadows of any LumiQuest SoftBox. Ideal for those who have a laptop pocket in their camera bag/backpack and wish to use this feature to conveniently carry a larger SoftBox.
---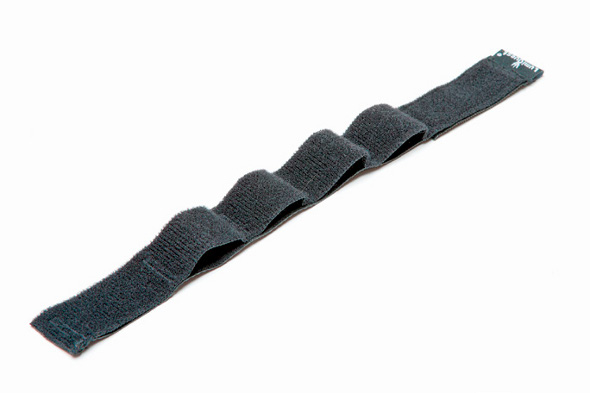 Lumiquest UltraStrap
The UltraStrap is the most secure, non-adhesive flash accessory mounting strap available. The neoprene and Velcro® loop design applies a constant 3 lb. tension to the flash with a non-skid surface. Use the UltraStrap to attach LumiQuest accessories without sticking anything to the flash!
---
Kata Pro-Light Bug-203 PL
Kata has a new backpack for a Pro DSLR with up to 300mm lens and battery grip attached, plus an extra body and 4-5 lenses, accessories and a 15.4" laptop.
The Pro-Light Bug-203 PL is a multi-featured professional backpack designed to provide quick access to your main DSLR. Lightweight and protective, it has a specially formed foam encased spring steel Spine Guard that runs down the front of the bag for ultimate structural protection. Light yet durable RipStop fabrics and meshes, Aeriform foams and Spider Webbing straps and fantastic modularity allow you to adapt the bag to your specific needs.
The Bug-203 PL has an advanced ergonomics Gecko harness system to provide extra cushioning where it counts, a shapely contour to fit your body, and a soft molded 3D foam back for comfort, support and ventilation.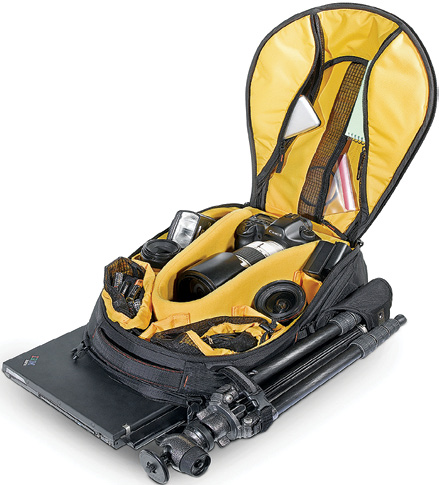 ---
The 24AF-1 is the perfect TTL compact flash for a compact camera. With a pivoting head for bounce flash, and an AF assist beam for low light focusing performance, this compact unit has a guide number 24 for ISO 100/21° and 35 mm.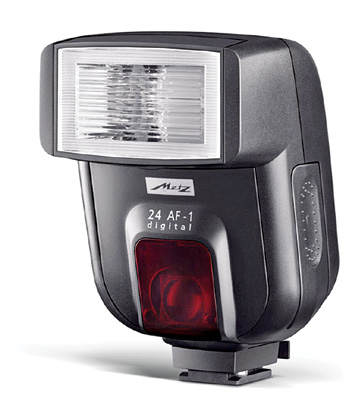 ---
The 36 AF-5 digital is simple to operate, with flash readiness indicator and correct exposure display on the back of the flash and in the camera viewfinder (subject to camera). The vertically tilting swivel reflector affords creative illumination options and bounce flash. Manually adjustable zoom reflector adjusts coverage for 28/50/85mm. A wide-angle diffuser is suitable for focal lengths from 18 mm (135 format).
With a guide number 36 for ISO 100/21° and 85 mm, the 36 AF-5 delivers up to 450 full flashes with alkaline-magnesium batteries.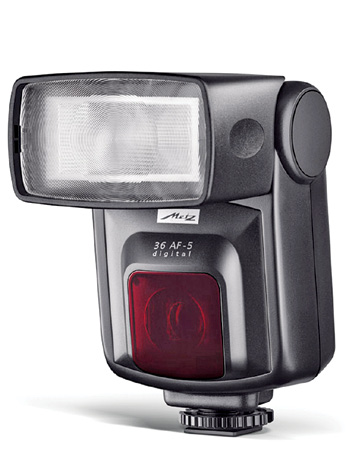 ---
The 44 AF-1 digital is a perfect balance of performance and price. Compact size, full TTL functions and the ability to be used off camera in a servo mode manually (for cameras without flash commander units) or as a remote wireless TTL flash (with a wireless TTL commander flash) make this an excellent high performance flash for amateur photographers.
Numerous features such as fully automatic zoom, integrated wide-angle diffuser for 12 mm illumination, a flip-out reflector card and a USB interface for rapid software updates complete the system flash unit.