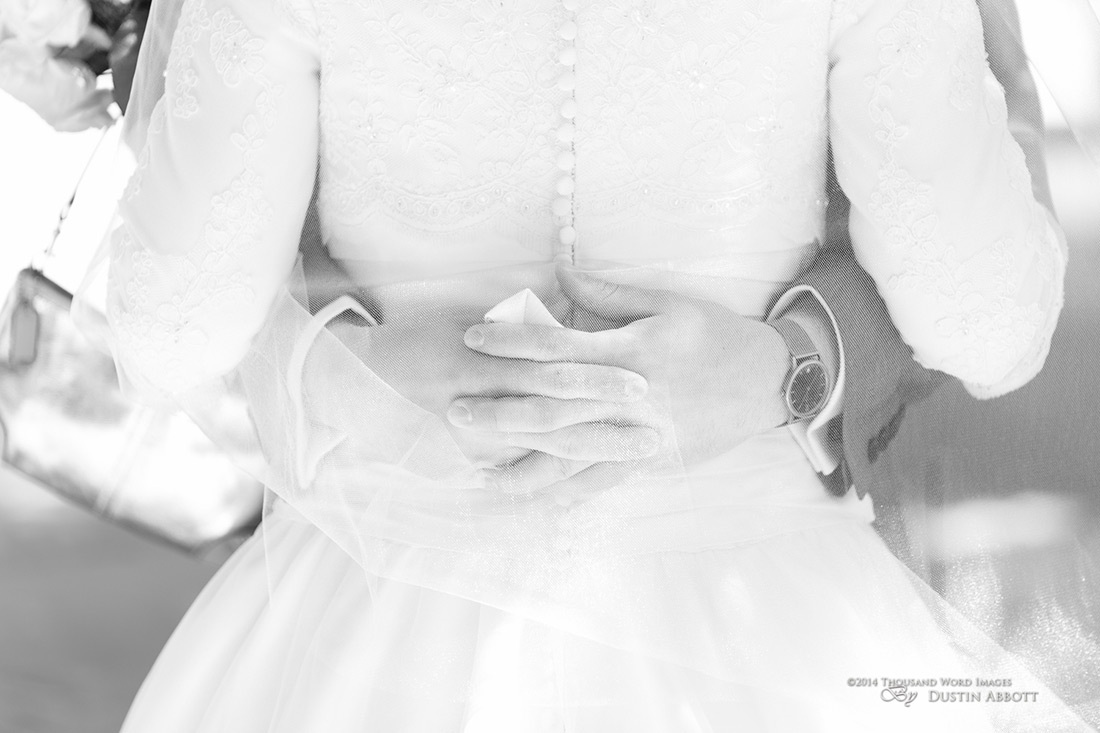 About the Author
Dustin is a full time pastor/part time photographer from Pembroke, Ontario who shoots professionally but primarily for capturing beauty and sharing it with others. www.dustinabbott.net
---
Soon after the release of the Tamron SP 70-200mm F/2.8 Di VC USD lens, I remember seeing a brief advertising campaign with the tagline "Made for Each Other".  It was promoting the new lens as a natural companion to Tamron's already very well received SP 24-70mm F/2.8 Di VC USD standard zoom lens.  I made the choice to acquire the 24-70 VC lens early on and have never regretted it.  It is a very versatile tool that has become my most used lens.  I had previously reviewed the 70-200 VC and found it to be an excellent lens as well.  I decided to put the claim to the test and took only these two lenses while traveling out of the country to shoot a wedding in sunny Tucson, Arizona.
| | |
| --- | --- |
| | |
| Tamron SP 24-70mm (Model: A007) | Tamron SP 70-200mm (Model: A009) |
Most wedding photographers know well the value of fast, large aperture zoom lenses.  The maximum aperture of f/2.8 combined with modern DSLR's excellent ISO performance means that you can shoot at a reasonable shutter speed and have enough light to produce clean looking images even in less than optimal lighting conditions.  As of this moment, Tamron is still the only company to have released a stabilized standard zoom lens, so that means that only Tamron can offer a combination like this that will allow you to have both a large aperture along with excellent stabilization (Tamron calls it Vibration Compensation) from 24mm all the way to 200mm.  Stabilization is important for not only low lighting conditions but also helps composition in better light by stabilizing what you see in the viewfinder.  Of course, having a large aperture means nothing if the lens isn't sharp (and accurate) wide open.  Neither of these lenses leaves any cause for concern in that area.  My images were extremely sharp and focus was accurate.
I had each of these lenses mounted on a different camera body, and between the two there wasn't a moment when I was wishing for another lens.  During ceremony work I mostly shoot the lenses wide open.  This allows me to keep a high enough shutter speed that I don't have to worry about subject movement.  It also means that ceremony pictures have that "professional look" where the subject stands out from the background.  I often use that depth of field creatively by placing something in the foreground left out of focus. Other times I tell a story by focusing on something in the foreground while allowing the defocused subject to be only hinted at.  Using a zoom lens as opposed to a prime means that properly framing my subject is also a much simpler task.
When the time comes for posed pictures, one of the keys is to remember is to step down the lens to a smaller aperture so that everyone's face stays in focus.  I will frequently shift from the dramatic wide angle 24mm affords to the compression and background blur of the 200mm focal length. There are so many creative options in between!  An added bonus is that both of these lenses feature weather sealing should that perfect day become…less so.
What's the catch?  While neither of these lenses are the heaviest in their class, they certainly wouldn't be classified as light.  Someone unaccustomed to carrying the weight of these large, robust lenses and camera bodies might find themselves tired after a while.  I also found myself wishing that the maximum magnification on the 70-200 VC was a bit higher.  This is, fortunately, an area of strength for the 24-70 VC, so I would simply switch to that lens when I wanted to get in close and tightly frame some detail on decorations or the bride's dress.
Made for each other?  In this case I would say that the marketing got it right.  A photographer with a little skill (and strength, perhaps) should have no problem covering most any kind of event using just these two lenses.  Colour rendering and sharpness are excellent, and between their large apertures, stabilization, and useful focal lengths, they allow for any number of creative framing options.  These are tools (very good ones), and while they compete on merit alone, there is the added bonus that their price typically runs a good 40% less than their first party competition.  They each also come with an industry best six year warranty.  Any skilled craftsperson needs good tools, and that is exactly what these two lenses are.