The PHOTONews Canada Summer 2016 Challenge theme is "Macro Magic."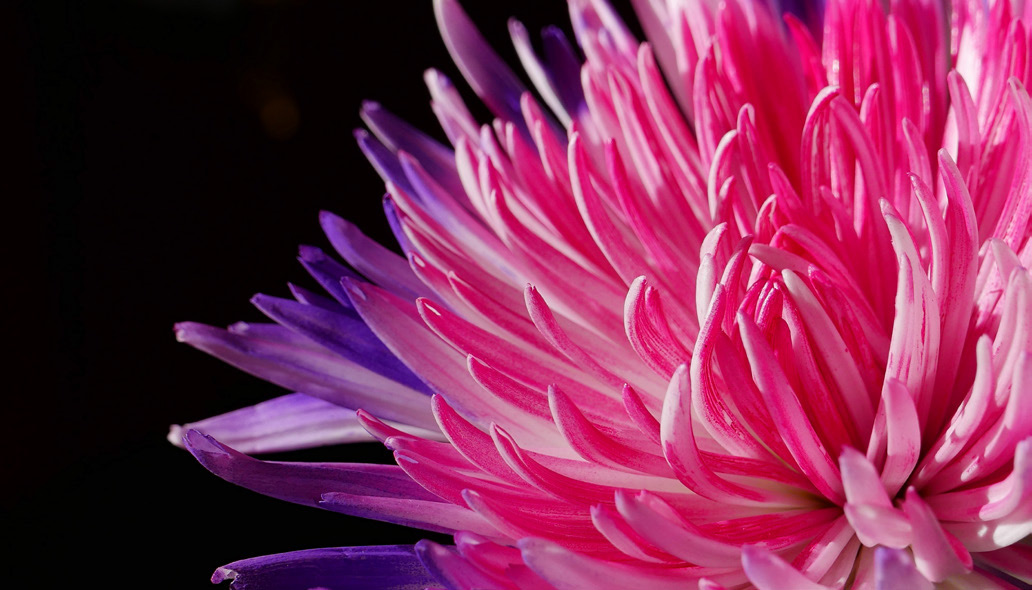 Nathalie Duhaime, of Ste-Adèle, Québec, captured this beautiful image of a flower with the Panasonic Lumix LX 100 that she won in our PHOTONews Summer 2015 "On Vacation" Challenge. Nathalie set the LX100 for macro at 34mm focal length, 1/400 second, f/5.6 and ISO 200. The image was post-processed using Adobe Photoshop Elements 12.0 for Windows. "I received this beautiful bouquet of flowers for Valentines' Day, and one bloom stood out because of its spectacular colours."
Photo Challenge Macro Magic
Your assignment – to photograph a subject at close range – entries must be shot between the 1/4 life size "close-up" magnification ratio and the 1/1 and greater magnification ratio of the "macro" category. Images may be cropped and/or post-processed, and you may submit images photographed prior to the summer of 2016.
The contest is open to all Canadian photographers. Please enter by joining our flickr® group at www.flickr.com/groups/PHOTONewsgallery/ and look for the Summer 2016 "Macro Magic" Challenge discussion thread, where you will find additional details, samples, suggestions, and technique tips. It's fun, it's free, and it's a friendly environment for photographers of all ages and skill levels.
The contest deadline for entries for the "Macro Magic" Challenge is July 15, 2016.
See your pictures in print! It is always a thrill to see your pictures in a national magazine – for every issue, PHOTONews Canada selects reader's images from the photos posted in our PHOTONews Canada Reader's Gallery flickr® group pool – so take a look, sign in, post a few of your favourite photos, and enjoy our interactive photographic adventures!
The PHOTONews Canada Challenge is sponsored by Panasonic Canada, who will present a special prize for the most interesting image selected for publication in the next issue.