With the increased cost of travel, especially for wedding photographers and their equipment, we were excited to tryout the LumiQuest SoftBox LTp at our first destination wedding of 2011. Actually, we took it our for our next two weddings right after too!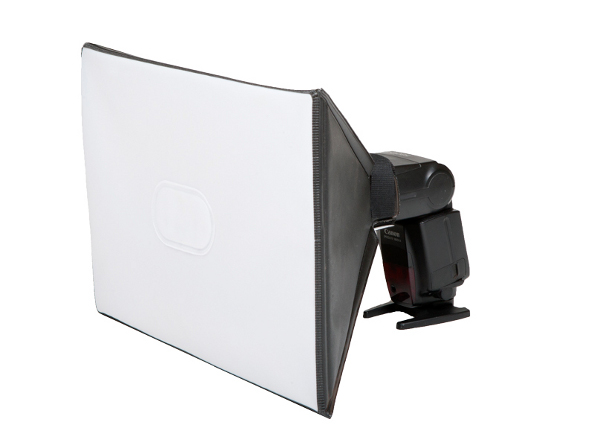 When planning to photograph destination weddings, it is important to factor in the weight and size of all our equipment. We like to have our gear on us all the time so carry-on is a must. Normally, our standard 24"x36" softbox is what we use but there was no way we were packing that. The SoftBox LTp was the perfect potable solution.
The LumiQuest SoftBox LTp is a perfect portable light modifier, able to be attached to almost any external flash. The best thing about it – it stows anywhere a 15″ laptop would.
The construction is pretty good too. It is what I would expect from this style of modifier. The LTp measured 15″ across the diagonal and folds flat. Looking at the front first, it has a semi-translucent white diffuser with a second layer adhered to the center to reduce a hotspot on the subject being photographed. Inside is bright white and the outside is dark black. This reduces light leaking and reflects all light out the front of the modifier.
When installing on a flash, I noticed the front would droop under the weight slightly. Not a big deal because the results were not hindered but the center hotspot diffuser wasn't being fully utilized. In speaking with Trevor, the Product Manager for LumiQuest, the perfect workaround is to pull the top velcro back on the flash as to prop it back into position. Works perfectly!
Another tip that you should know about is that if you use the built in diffuser on your flash it helps spread the light around as much as possible inside the LTp. This will give you the most even light from the modifier. However if you need a little more range, Don't flip the diffuser down.
Unlike my huge 24″ x 36″ softbox, the LTp was much more manageable for someone to help hold while shooting. Having such a smaller profile meant the wind wasn't a huge factor.
Here are three examples of shots taken using the LumiQuest SoftBox LTp along with a simple lighting diagram showing how the shot was set up.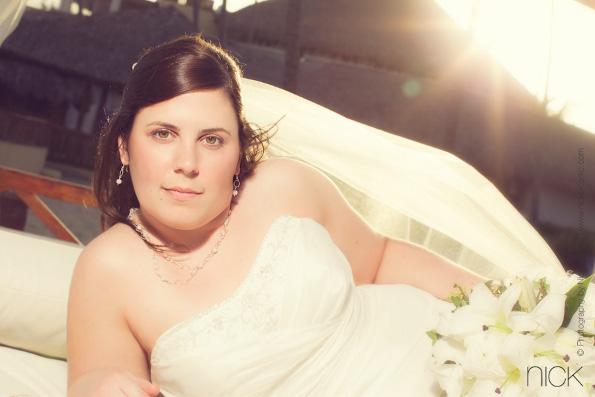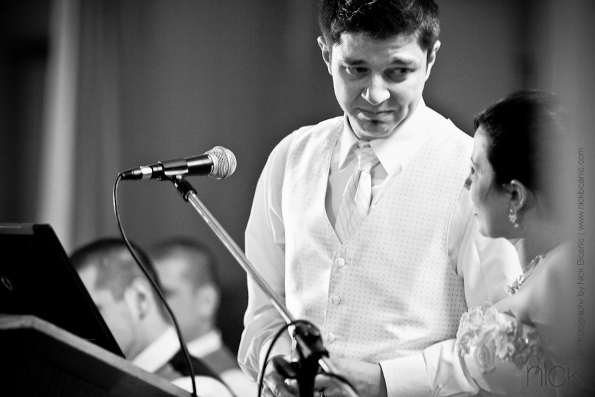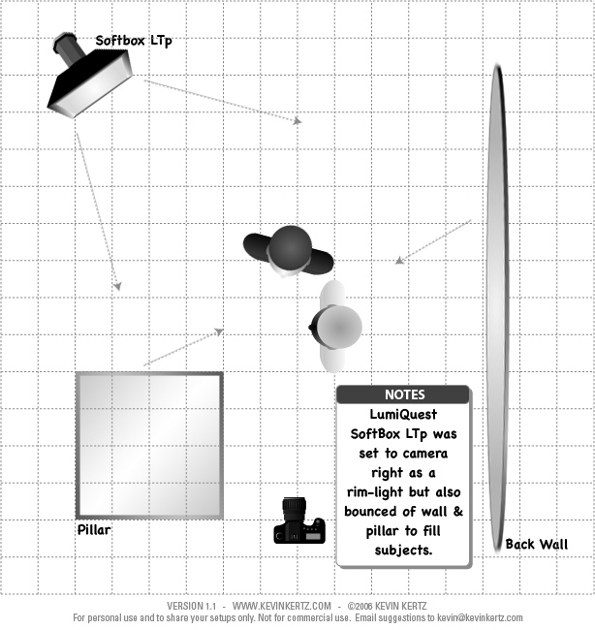 Article by Nick Bicanic