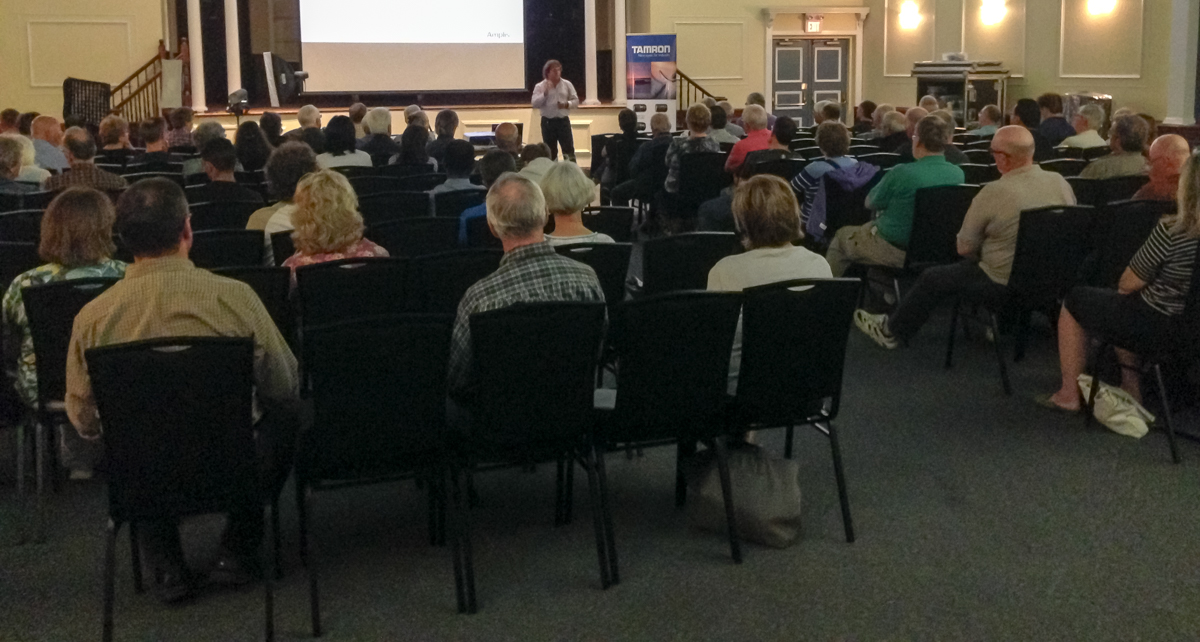 The RA Photo Club in Ottawa recently hosted the "Lighting Roadshow", presented by our own Will Prentice. Will is Brand Specialist – Lighting for Amplis Foto, photographer at Captura Photography+Imaging, contributor to PHOTONews and host of PHOTONewsTV. Will brought along special guests, Jerry Nielsen, National Accounts Manager from Amplis and Sho Tada from the Imaging Products Business Unit of Tamron Japan.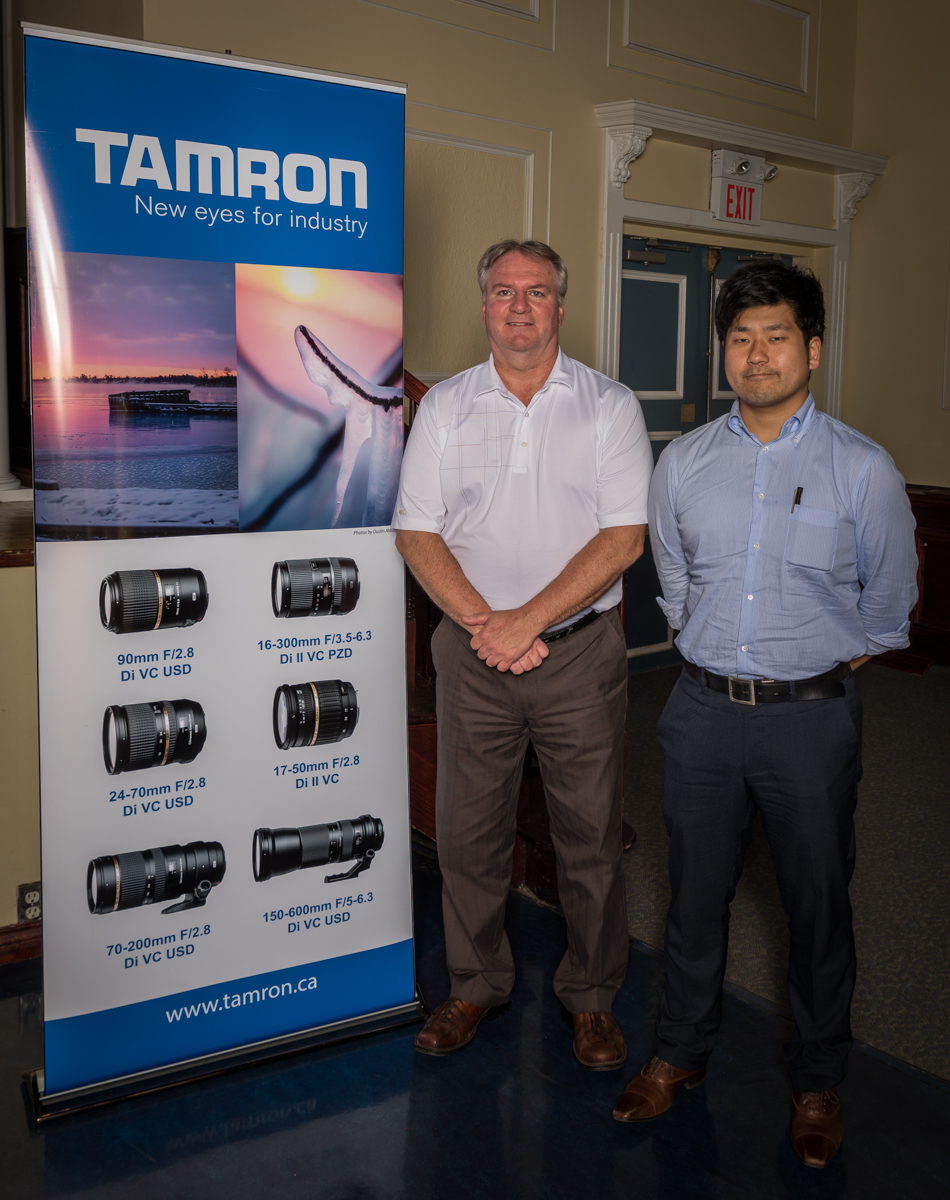 Each "Lighting Roadshow" presentation is designed for the club to which Will presents. He has presented across Canada, to the Surrey Photography Club and Caroun Photo Club in British Columbia to Oshawa Camera Club in Ontario. He can start with the basics to get photographers started or run a workshop using UV lights or mixing HMI and strobe for portraits that move! The idea behind the "Lighting Roadshow" is to help photographers get the most out of their lighting gear – from speedlights to strobe. The RA Photo Club presentation was titled "Speedlight 101 • Intro to Home Studio • Ask the Lighting Guy!"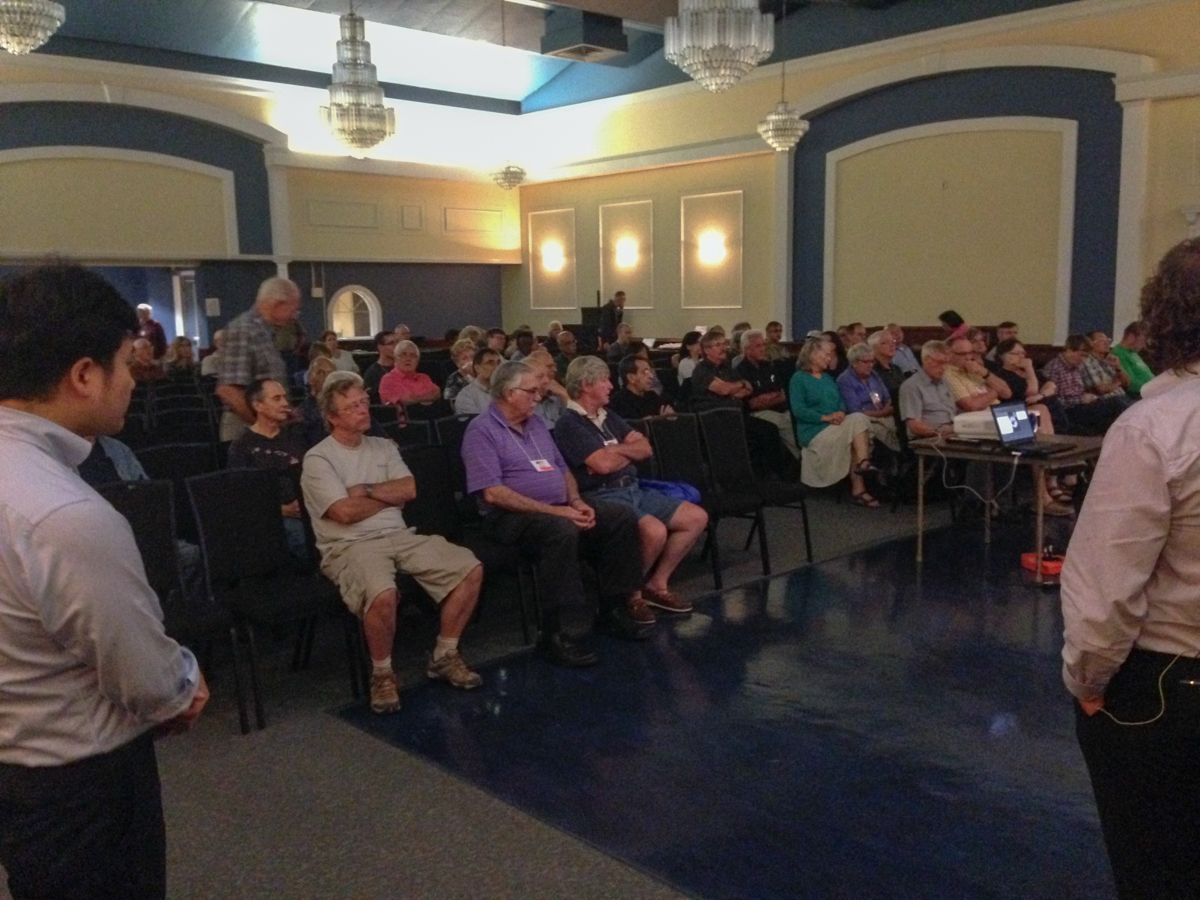 Speedlight 101 reviews the various common modes of a speedlight and how to choose the best settings. Will covers the basics of both on- and off-camera flash usage, using both infrared and radio transceivers, and recommends when to use which method.
With the popularity of home studios, Will shares his knowledge and experience with setting up your own home studio. He details the important gear you need to start and helps photographers weed through the lingo jungle to avoid many of the pitfalls photographers can encounter.
It was a fun and interactive evening with many questions answered.
If your club is interested in hosting a "Lighting Roadshow" presentation, please contact Will for a list of suggested topics. By email, will@amplis.com or by phone, 905-477-4111, Ext 111