KATA has announced new and improved additions to the Rain and Element Covers to replace their existing models.
The new KATA Pro-Light Rain and Element Covers are made from waterproof RipStop material, with see-through TPU (Thermoplastic urethane) panels for easy viewing of the cameras controls. Products are designed with the cameraperson in mind so the installation of the covers is easy and there is no need to disassemble your camera to get the cover to fit.
"When you want to shoot, nothing should stop you. Not even bad weather. KATA's Rain and Element Covers have provided the best protection and accessibility for both photographers and videographers. But now the best has become better" says Mrs. Alona Komsky, KATA R&D Manager.
The full list of new Kata products can be viewed below:
E-690 PL Elements Cover


ABOUT KATA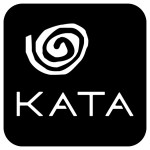 KATA manufactures superior cases, bags, and carrying systems for photographers, videographers and filmmakers. Tough and lightweight, KATA products offer extraordinary protection for photo, video, audio, lighting, and film equipment and unprecedented comfort for the user.
Lightweight Protection **Guaranteed** Found a lighter and more protective bag than your Ultra-Light, Pro-Light or D-Light bag? Then return it and get your money back! Terms and conditions apply. For more details please visit: http://www.kata-bags.ca