The Tamron SP 90mm F/2.8 Di Macro VC USD
---
About the Author:
Dustin is a full time pastor/part time photographer from Pembroke, Ontario who shoots professionally but primarily for capturing beauty and sharing it with others. www.dustinabbott.net
---
"Those are for taking pictures of bugs and stuff, right?"
When most people are thinking of a general purpose lens to add to their kits, they rarely consider a macro lens.  The perception is that a macro lens is only useful if one wants to take big pictures of little things.  The truth of the matter is that a good macro lens like the new Tamron SP 90mm F/2.8 Macro VC should be on everyone's list as a second or third lens in their kit.  Why?  Because few lenses match the versatility of a good macro lens, particular one with an effective image stabilizer like the Tamron's.
"But doesn't that lens only have one focal length?"
This is the second reason why a lot of people never consider a macro lens as a flexible tool.  Many people associate flexibility with zoom range, but this is a somewhat myopic view of versatility.  The focal length of a macro lens produces wildly different images depending upon its application.
When you buy a macro lens, you are buying one of the sharpest lenses out there…period.  They have to have the ability to resolve very fine detail for true macro work.  But what some people overlook is that the sharpness is always there, whether shooting at macro distances, medium telephoto, or even as a landscape lens.
That same investment buys you a truly superb portrait lens.  The 90-105mm range is one of the most flattering focal lengths for portraiture.  Unlike many other telephotos, the minimum focusing distance on a macro lens is measured in centimeters, not meters, so you can get in close to isolate facial details, rings, or other detail shots.  Because macro lenses can focus so closely, throwing backgrounds completely out focus is very easy…just get close!
For that same investment you also get a great event lens.  The zoom lenses that cover this focal length at the same aperture (f/2.8) weigh roughly three times as much.  Whatever the event, you can shoot with a sharp, stabilized lens all day without worrying about weight.
A macro lens like the Tamron 90mm F/2.8 VC is also an excellent landscape lens.  Unlike many other choices, the new Tamron has both dust and moisture resistance.  While this isn't going to save you if you decide to go for a polar bear dip this winter, it does mean that you can shoot in just about any kind of weather condition without worrying about the lens.  This is Canada, after all!
Oh, and did I mention that it can take really, really great pictures of little tiny stuff?  The new Tamron SP 90mm F/2.8 Macro VC lens is truly a jack of all trades…and a master of many!
>>View the Tamron SP 90mm F/2.8 Macro VC lens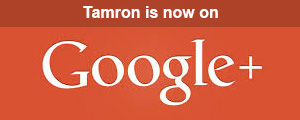 ---