Send us your best image for a chance to win one of three Epson Printers:
"We want you to see your pictures in PRINT."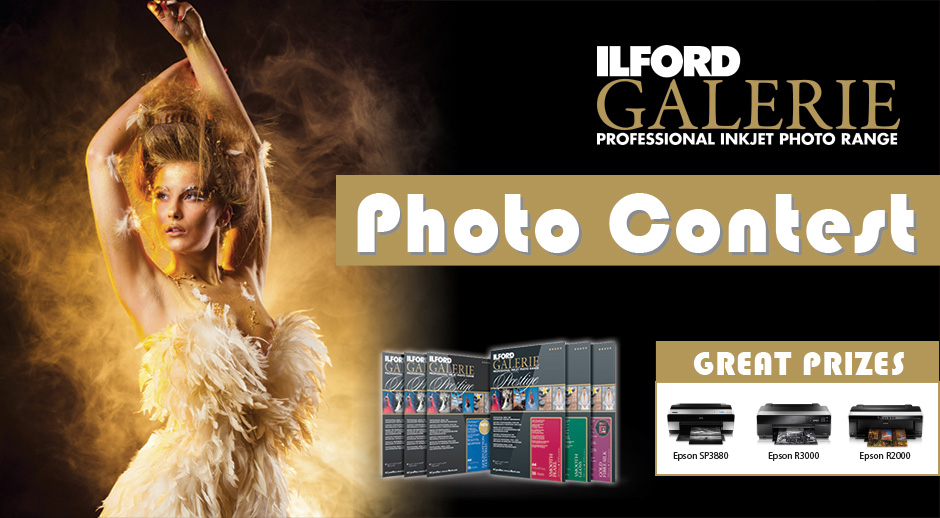 ---
Terms and Conditions:
The contest is open to residents of Canada ONLY.
A valid Canadian shipping address must be supplied.
Phone # is required. • Limit of one entry per person in PRINT. (Not a digital file)
Print size no larger than 13"x19".
Prints will not be returned.
After the closing date, three images will be named as the winners, based on the judge's final choices.
Copyright remains with the entrant, but Amplis Foto maintains the right to use the image in PHOTONews or PHOTONews Flash, with appropriate image credit to the Photographer.
For more information please visit: http://www.ilfordgalerie.ca