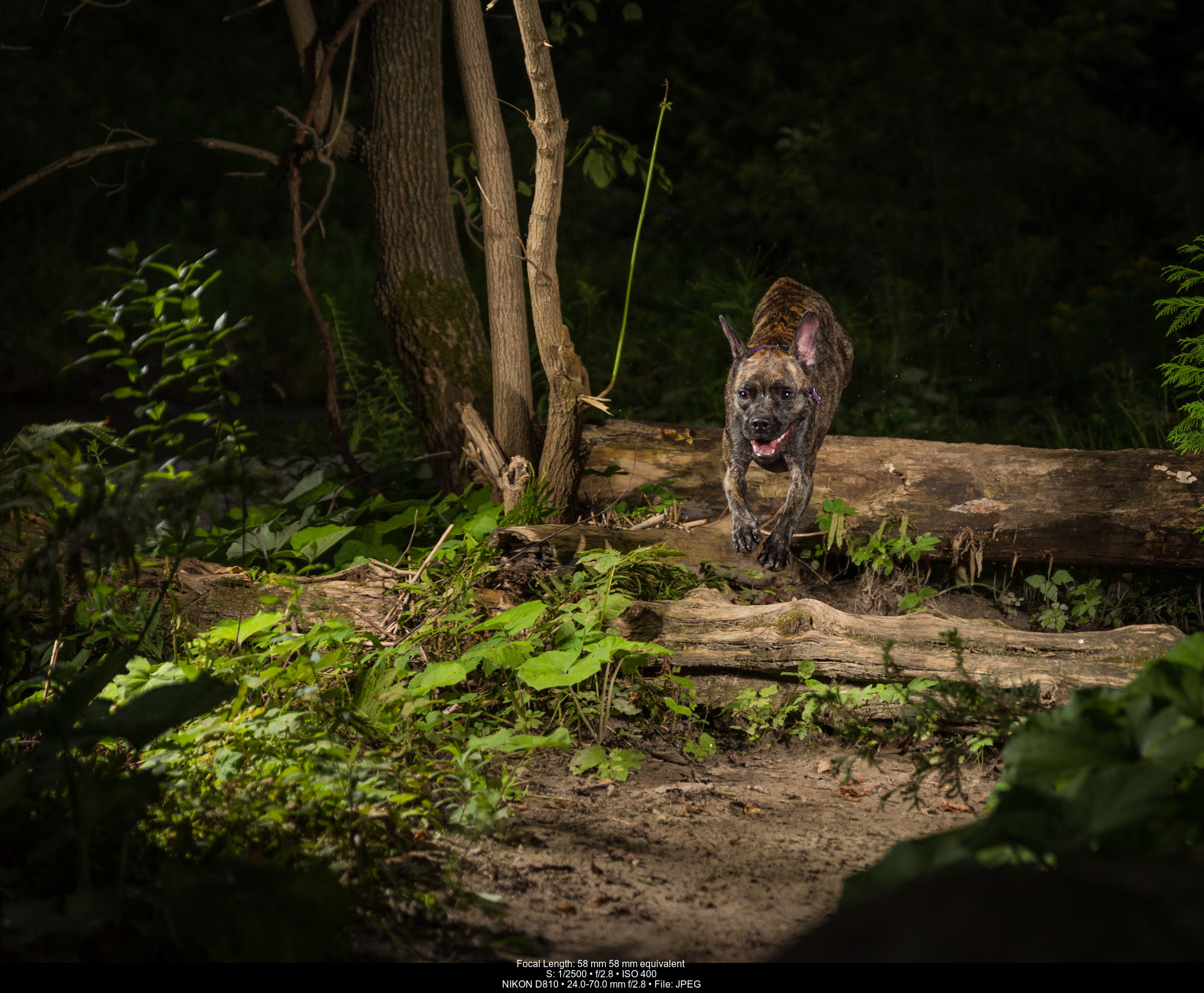 Cactus keeps innovating with their V6 II wireless flash transceivers. One of Cactus' unique features is the ability of V6 and V6 II units to control "cross-brand" speedlights. For example, I can use a Canon flash with my Nikon camera and everything syncs with the shutter!
One of my favourite features of V6 II is the ability to shoot with HSS, or High Speed Sync. This means you can use shutter speeds up to 1/8,000s with most cameras! Again, even cross-brands!
I needed to put this to the test and thought of three of the hardest things to put together in one image:
Fast motion.
An interesting location.
Dark black subjects.
My friend Cathy has two fairly young pups who are full of beans. Judging from their speed, I think they were full of coffee beans! Dottie is coloured a stunning, shiny, deep black with Tiana a gorgeous dark brindle. Cathy recommended a local Conservation area that is dog friendly which I knew afforded great scenery.
We tried one area with running water but it wasn't quite working. Cathy suggested this log and path that her pups love to fly across. Once I saw I, I knew this was the spot.
You can see my lighting diagram here for reference:
Key light, camera left, was an Aurora Lite Bank Firefly Duet with DFS15 Deflector plate – a high output beauty dish – with two Cactus RF60X speedlights at ½ power each. Fill light, camera right, was a Firefly II 65cm with a Metz 64 AF-1 Canon attached to a Cactus V6 II set to 1/4 power.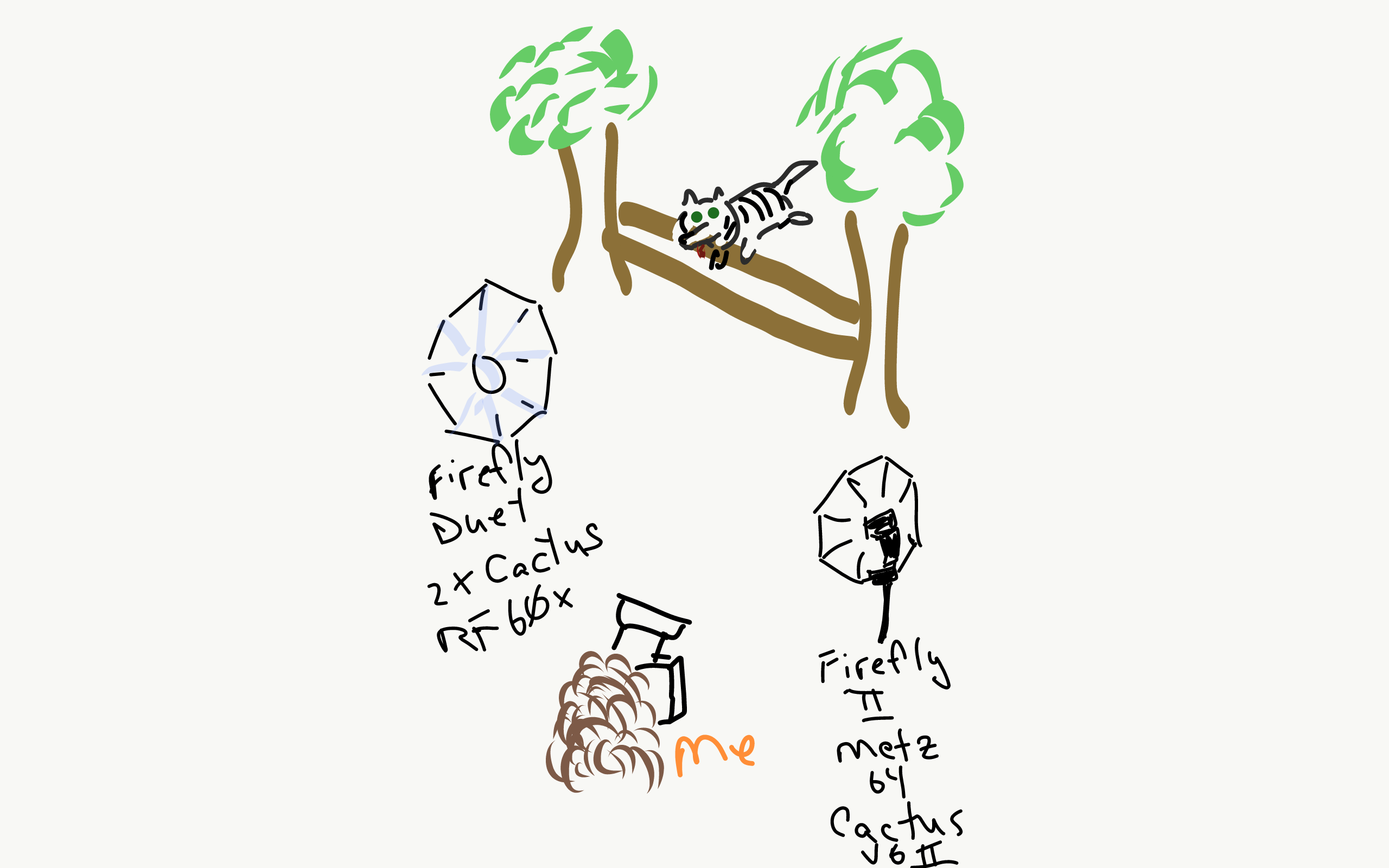 In my hands, a Nikon D810 with Tamron SP 24-70mm f/2.8 Di VC USD with a Cactus V6 II mounted.
After watching the dogs run a couple of times, I decided to manually focus just in front of the branch. Auto focus would NOT be my friend here.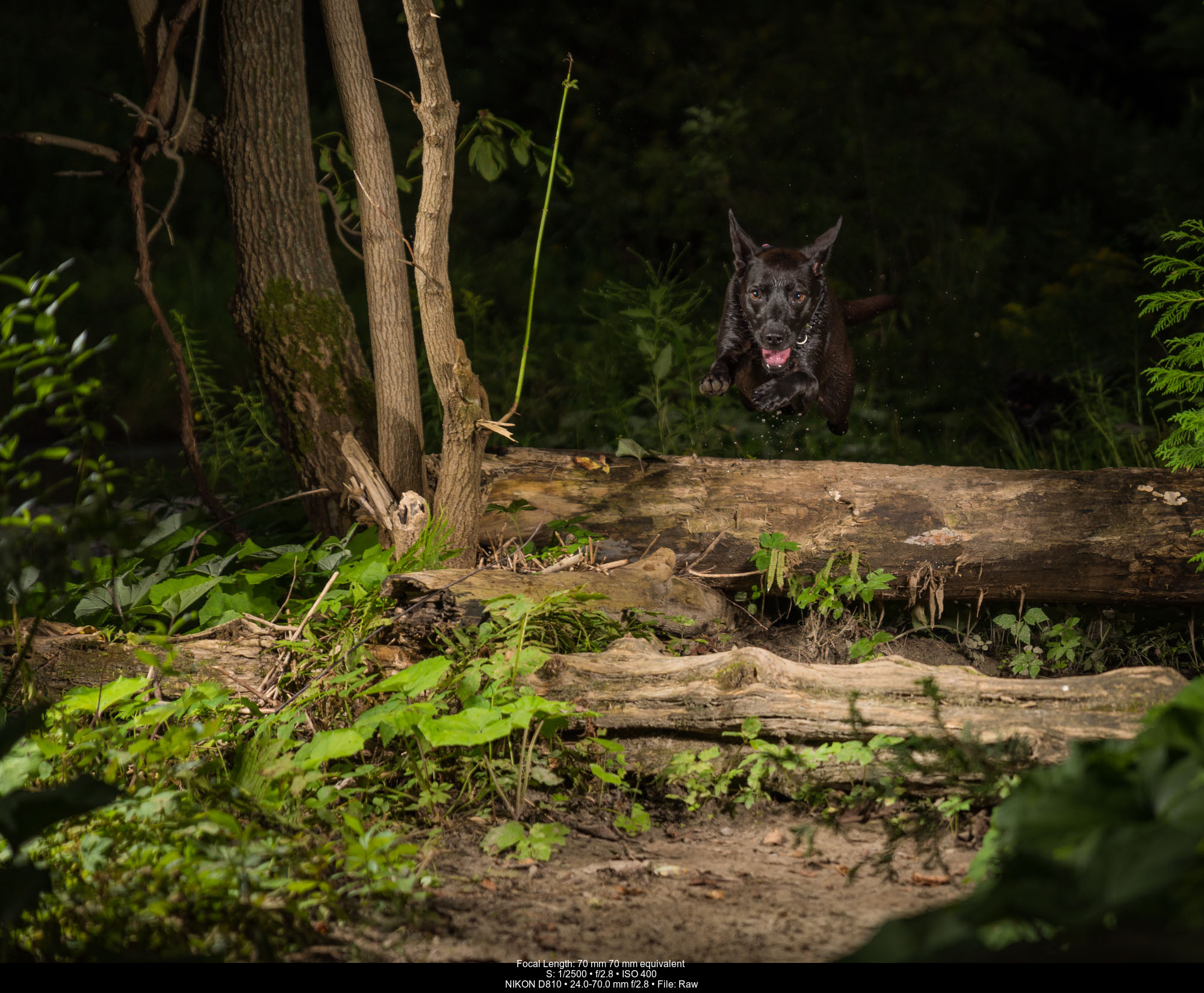 I started at 1/2,500s at f/2.8, ISO 400. I'm really happy with the exposure and lack of noise at those settings. The Tamron SP lenses are known for being sharp wide-open, so I was thankful I didn't have to stop the lens down to that tack-sharp image I wanted.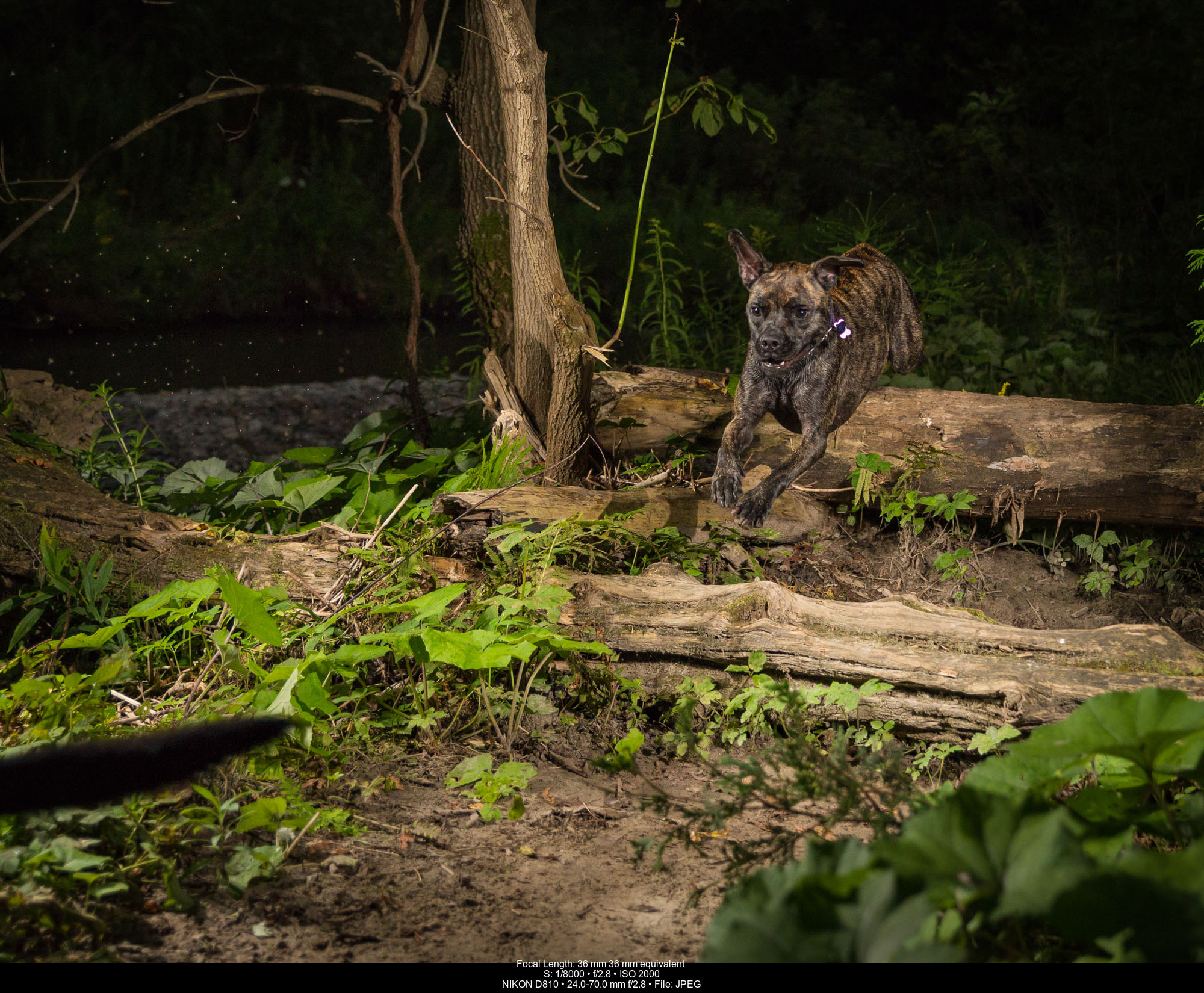 From there, it was time to really make the Cactus work – I upped my shutter speed to 1/8,000s. I increased my sensitivity to ISO 2,000 as I also lowered the power of my speedlights (1/4 power for the mains and 1/16 for the fill). I wanted to get more shots out of the batteries and not have to worry about thermal protection. Thankfully, Cactus transceivers allow you to remotely adjust the power of the speedlights.
I was really happy with how well the Cactus V6 II worked – especially being able to use a completely different brand of flash with my Nikon. Yes, Metz makes a Nikon version, but remember, I wanted to conduct a cross-brand flash test.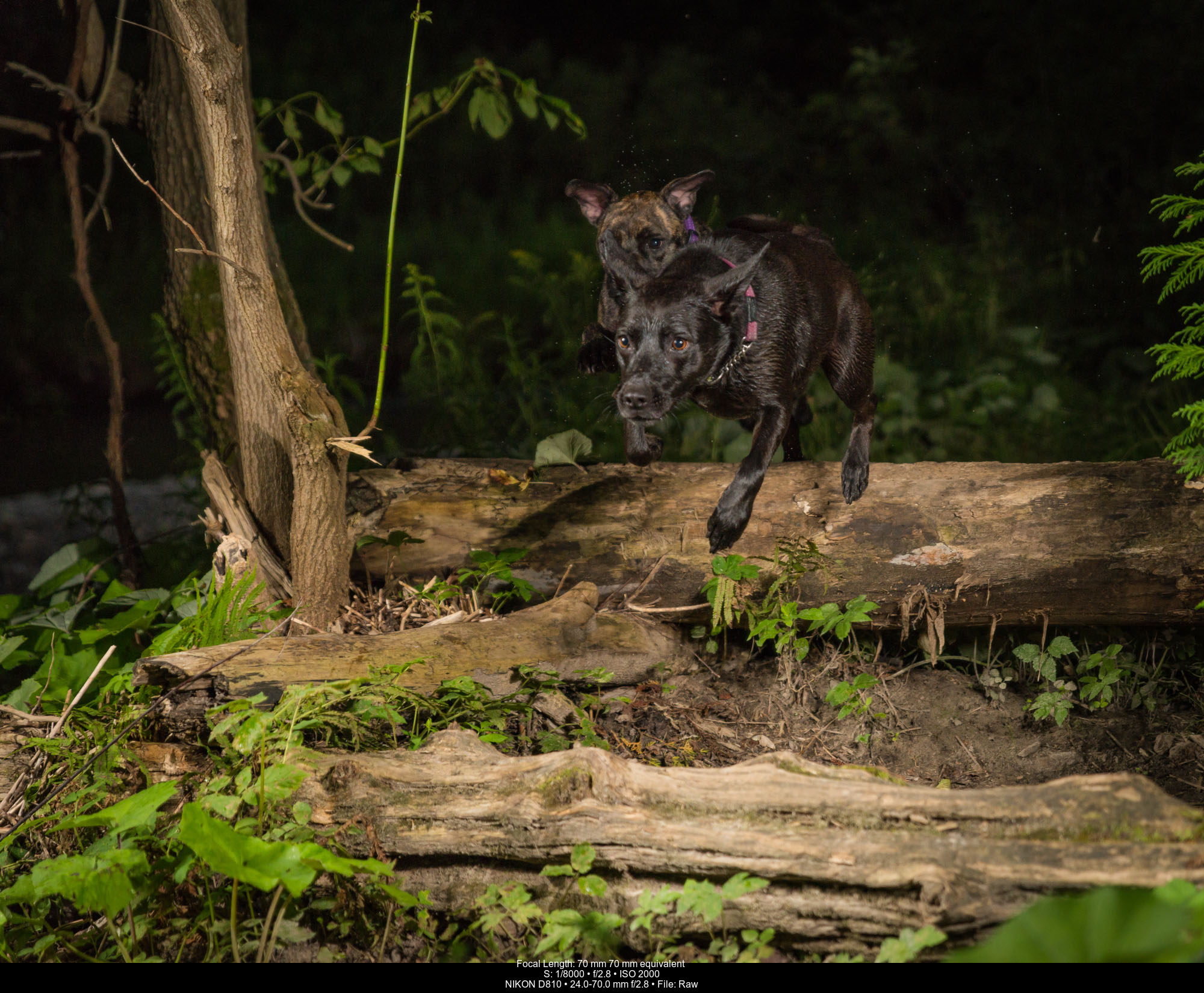 For anyone changing camera systems, say from Canon to Fujifilm or Sony to Nikon, Cactus transceivers will let you use your existing speedlights with both camera systems. In the case of Sony, Cactus has a special V6 IIs with the special Sony hotshoe.
Cactus has recently released X-TTL – cross brand TTL for the V6 II via a free firmware update. Look for our article next month on this exciting new feature!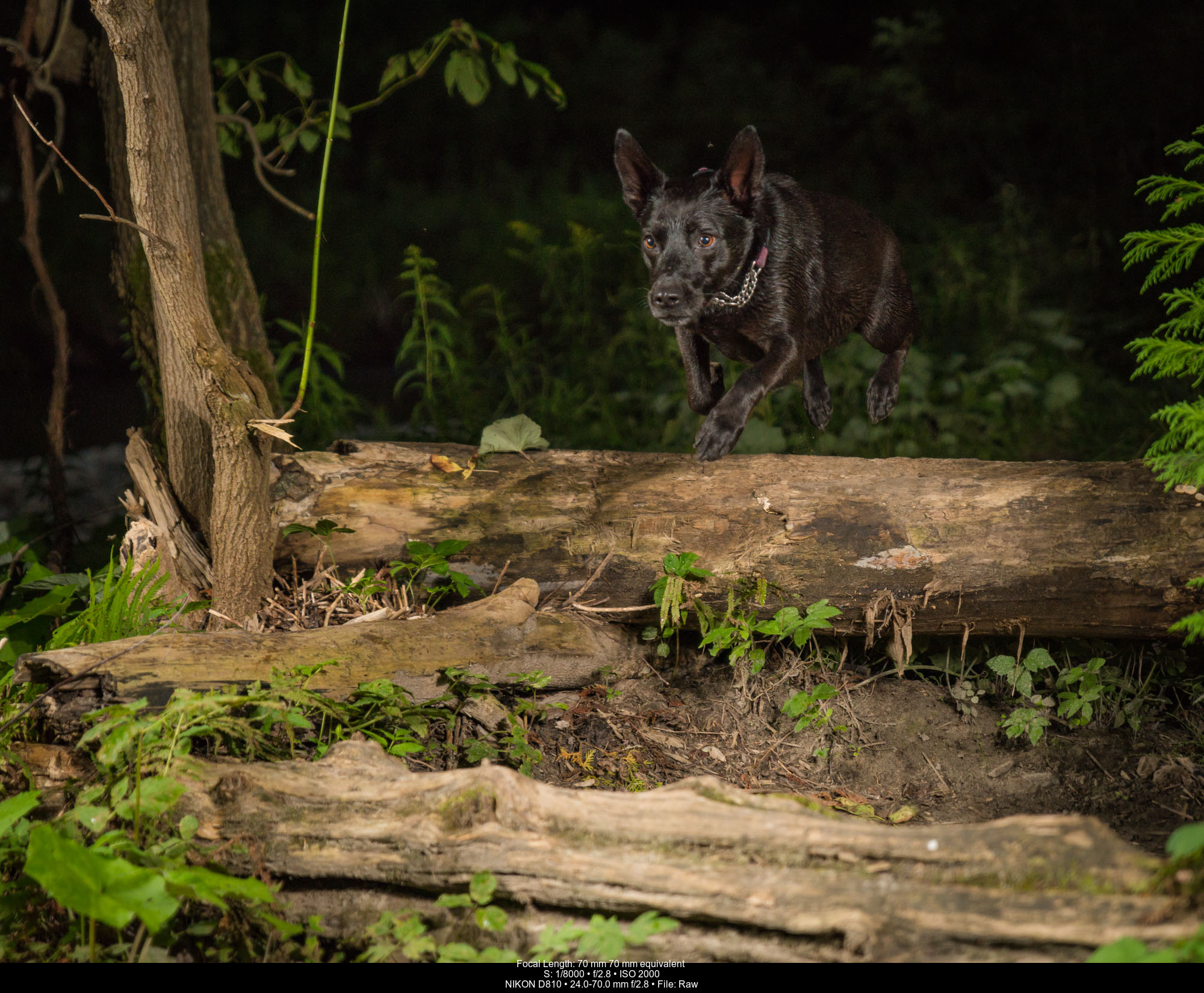 ---
About the Author – Will Prentice (www.capturaphoto.ca) is a professional photographer based out of Whitby, Ontario and Brand Specialist – Lighting for Amplis.