Looking for a unique and easy way to display your photos on the wall?
Try one of two Hahnemühle Gallerie Photo Wrap products available now at a special price!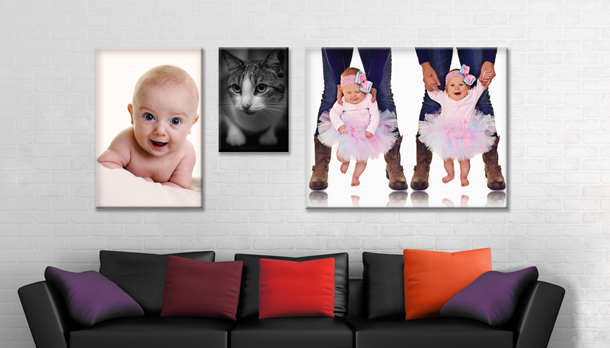 Commonly referred to as a Gallery Wrap, this professional looking method of printing on canvas turns your photograph into a timeless classic. The image wraps around the edges of a wooden frame, enticing the viewer to move to the front to view the entire image. Your Gallery Wrap literally leaps from your wall – surely a conversation starter. Gallery Wraps are a unique and desirable gift for any occasion.
The 10 x 15.75″ Standard Gallerie Wrap Frame with Canvas from Hahnemühle is a fine-art framing package that allows you to produce a Gallery Wrap style print by stretching the included canvas over a stretcher-bar frame – a job that usually requires the expense and expertise of a professional framing gallery.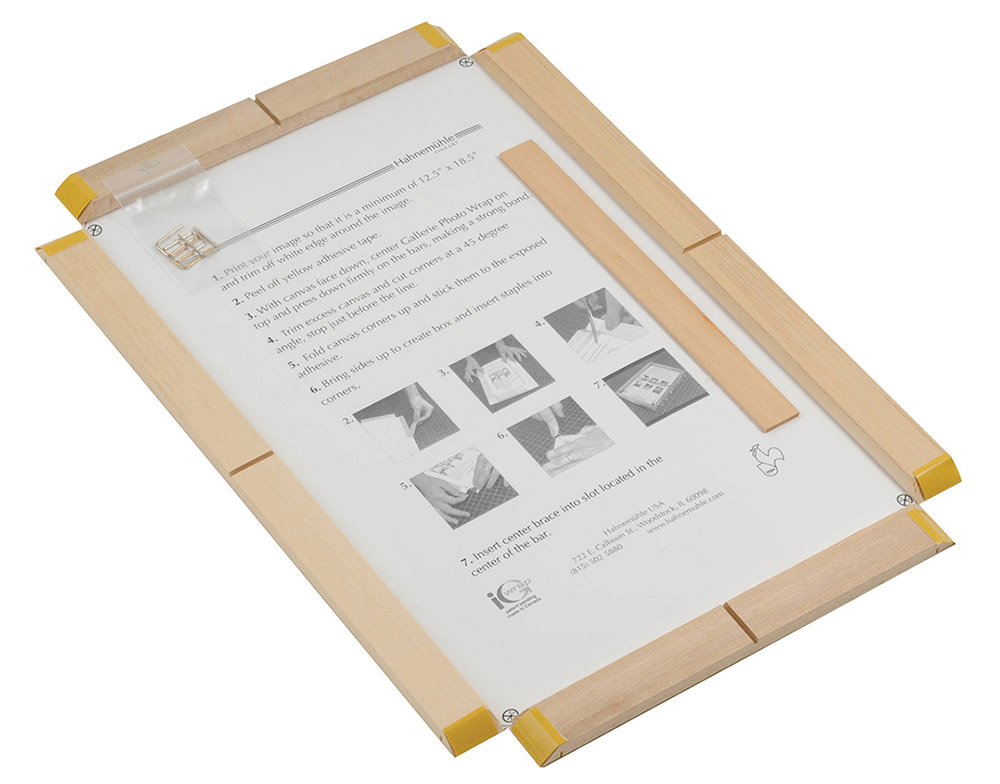 Hahnemühle Gallerie Photo Wrap kits come complete with two (2) 13"x19" sheets of Monet (Natural White, 100% Cotton rough texture) OR Daguerre (Bright White, polyester-cotton fine texture) canvas and standard Gallerie Wrap Stretcher Bars, which are 1.25″ deep. The kit provides enough materials to produce (2) 10 x 15.75″ prints, but only one set of Stretcher Bars.
Gallerie Photo Wraps are incredibly easy to complete – everything is in the kit and ready for assembly. The wood stretcher bars are attached to a cardboard backer, with your instructions printed on it.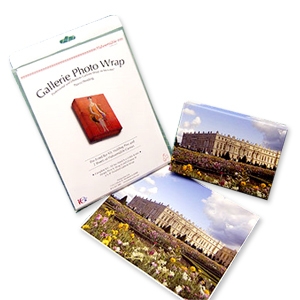 Print your photo on the canvas (it's a great idea to let your photo sit overnight so the ink will dry,
Remove the protective yellow liner from the tape on the wooden bars,
With your canvas face down, centre your Gallerie Photo Wrap and press down on the top bar,
Apply pressure to the two side bars and then the bottom bar, to firmly affix your canvas to the wooden bars,
Trim off the excess canvas,
Cut each corner at a 45° angle (be aware of the "don't cut line" marked on each corner),
Fold the now cut canvas corners over the exposed tape on the stretcher bars,
Gently fold the stretcher bars together to create a box shape,
Push the included staples into the slots at each of the four (4) corners to secure the stretcher bars,
Insert the included centre brace into the slots in the middle of the frame, and
Hang your masterpiece.
Hahnemühle Gallerie Photo Wrap kits are compatible with any 13" wide inkjet printer. These kits are a great gift for any photo enthusiast!