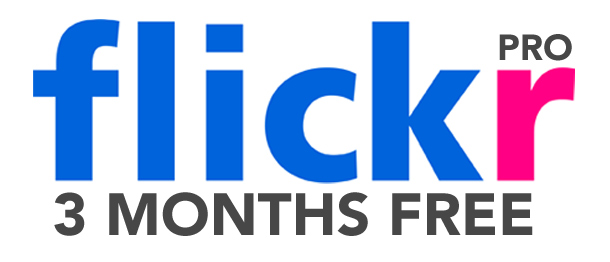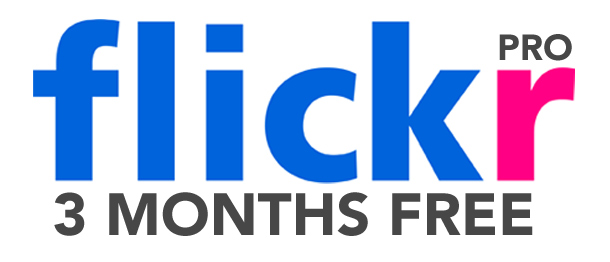 As our way to saying thanks this holiday season. We've got a gift for all our Flickr friends, old and new! 3 months of Free Pro!
In the wake of Instagram's terms of service disaster over the last two weeks, the sleeping dragon that is Flickr has reared it's head for the holiday season to win back some users. Flickr is offering 3 months of their pro service to anyone with an account. No catch or fine print. At the end of the 3-months, you simply revert back to the free account features, or if you already have a pro account, your re-billing date will be pushed back three months.
To claim the 3 months of free service, just download one of the Flickr Mobile apps (iPhone, Android or Windows) and you will receive it automatically. If you don't have a mobile device, there should be a banner on your home page to claim it once you sign up. You can also head over to this page: Flickr Holiday Gift
What do I get with a Pro account?
Unlimited photo uploads (50MB per photo)
Unlimited video uploads (90 seconds max, 500MB per video)
The ability to show HD Video
Unlimited storage
Unlimited bandwidth
Archiving of high-resolution original images
The ability to replace a photo
Post any of your photos or videos in up to 60 group pools
View count and referrer statistics
Limitation of maximum image size available to others
Ad-free browsing and sharing
Compare that to what you get with a Free Account:
300 MB monthly photo upload limit (30MB per photo)
2 video uploads each month (90 seconds max, 150MB per video)
Photostream views limited to the 200 most recent images
Post any of your photos in up to 10 group pools
Only smaller (resized) images accessible (though the originals are saved in case you upgrade later)
Keep in mind we've still got our Flickr Photo Contest open until January 6th, 2013 and you have a chance to take home a Fuji X-S1 camera. Get more info at: PHOTO News Challenge – Winter 2012 – 2013 – "Cool Light"
Source: Flickr Help Forums