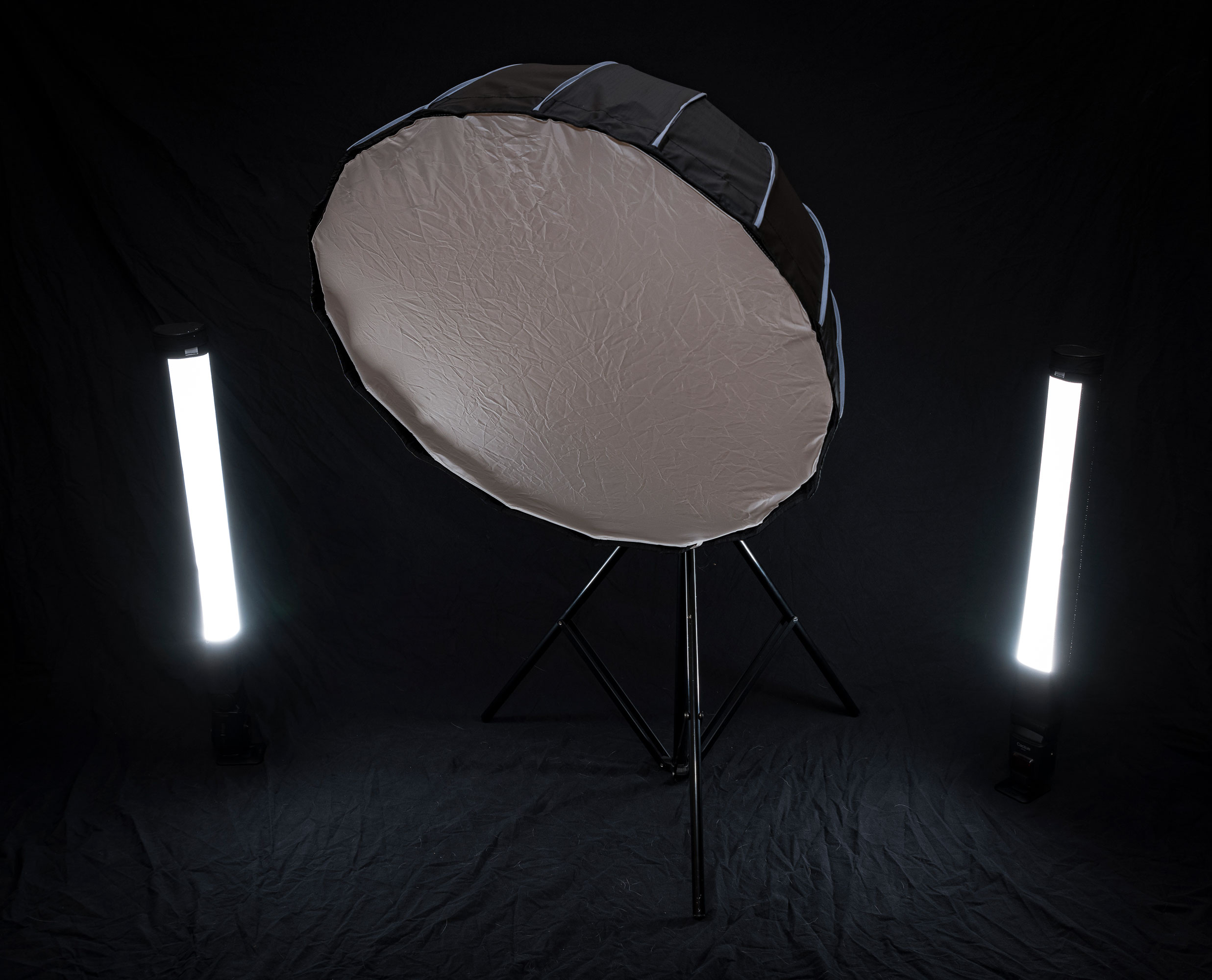 For the new Aurora Lite Bank ad, I had two exciting new products to use: Aurora Strip Bounce SB-50 and Firefly PAR. These two speedlight modifiers are both very different: Strip Bounce creates a narrow strip of light, similar to a strip softbox for strobe lights and Firefly PAR is a 16-sided, deep parabolic softbox.
I love how easy Strip Bounce is to setup and the unique light pattern I can create. Strip Bounce comes out of its carry case, zips into a tube shape and then a top cap pulls into place. Available in two sizes (SB-50 at 50cm long and SB-35 at 35cm long), Strip Bounce creates a very narrow beam of light.
Firefly PAR is almost perfectly circular. It's 16 ribs are double what most octaboxes have, so it smooths the shape. There are two diffusers – inner diffuser and outer diffuser – and you can also use the DFS-15 Deflector Plate to bounce light back into the PAR, similar to a beauty dish.
My sister had recently acquired a Beagle-mix puppy, Miss Maple. A brown, beige and white dog on a black background seemed perfect to test Strip Bounce. I wanted to shoot low key images with Strip Bounce, as the tight lighting pattern helps create drama.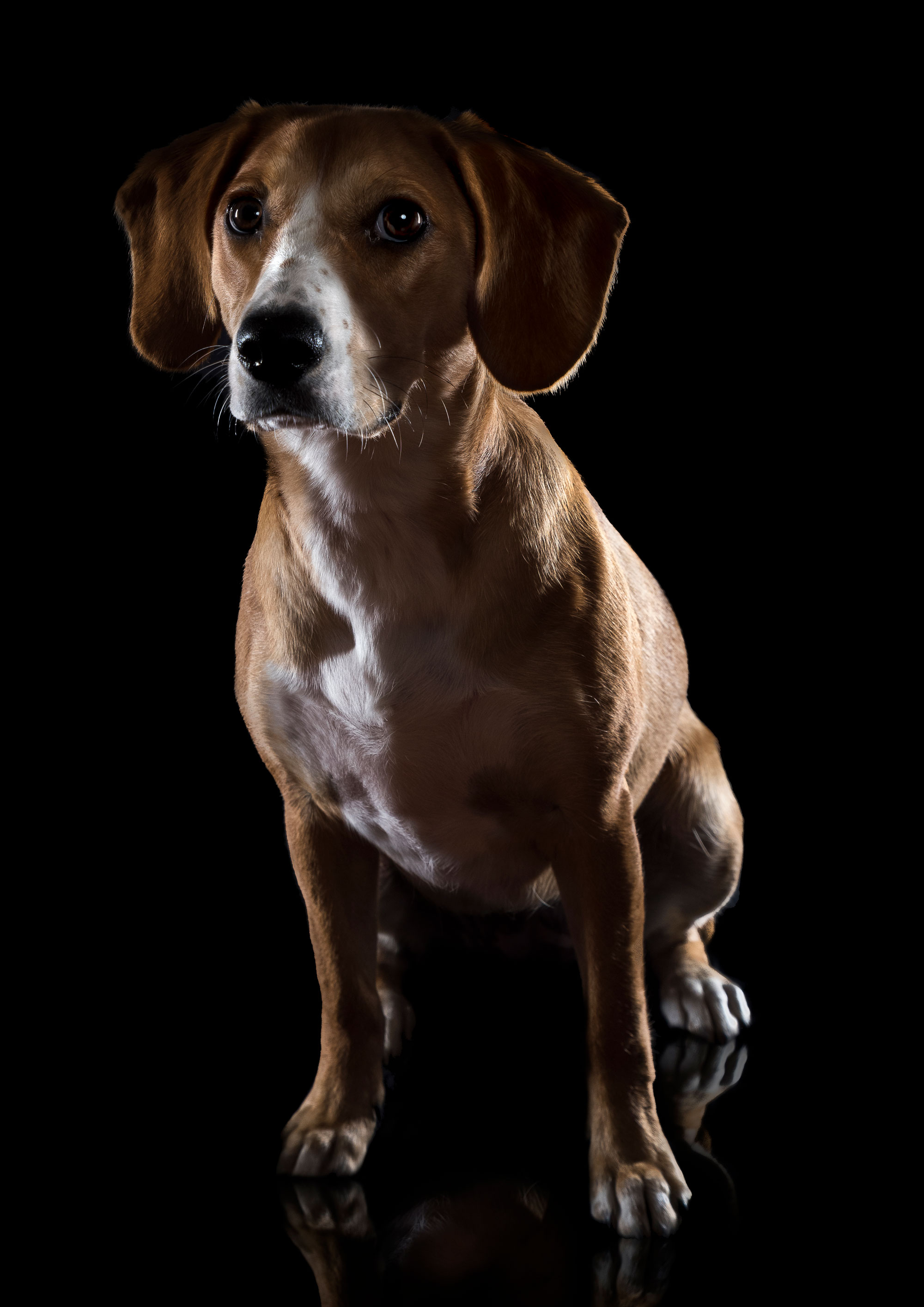 Normally, octaboxes are my favourite main light as they create lighting patterns similar to the sun, as well as gorgeous round catchlights in the eyes. This time, however, I wanted the catchlights with just a touch of fill.
Another great feature of Firefly PAR is that it's deeper than most softboxes, helping create more contrast and longer shadows than compared to a standard Octabox. The deeper shadows created that drama that I wanted in the portrait with the two Strip Bounces providing the main light.
I set up my black cloth background, as I thought the dog's claws would puncture paper. I positioned the Strip Bounces on Cactus RF60 flashes on the floor, near the edges of the background with Miss Maple slightly off-set.
Using a Gossen Digisky meter, I set the power of each RF60/Strip Bounce combo to f/8, at the imaginary mark in the centre where I would position Miss Maple.
The Firefly PAR was my fill light, positioned camera right, with another Cactus RF60. I metered this setup to f/4 – half the amount of light compared to my Strip Bounce.
My camera settings were 1/250s at f/8 to get enough depth of field. I used ISO64 to keep the background dark. My trusty Tamron SP 24-70 f/2.8 Di VC USD was the lens of choice, as I needed some flexibility in cropping in camera – dogs move as fast as kids, some times.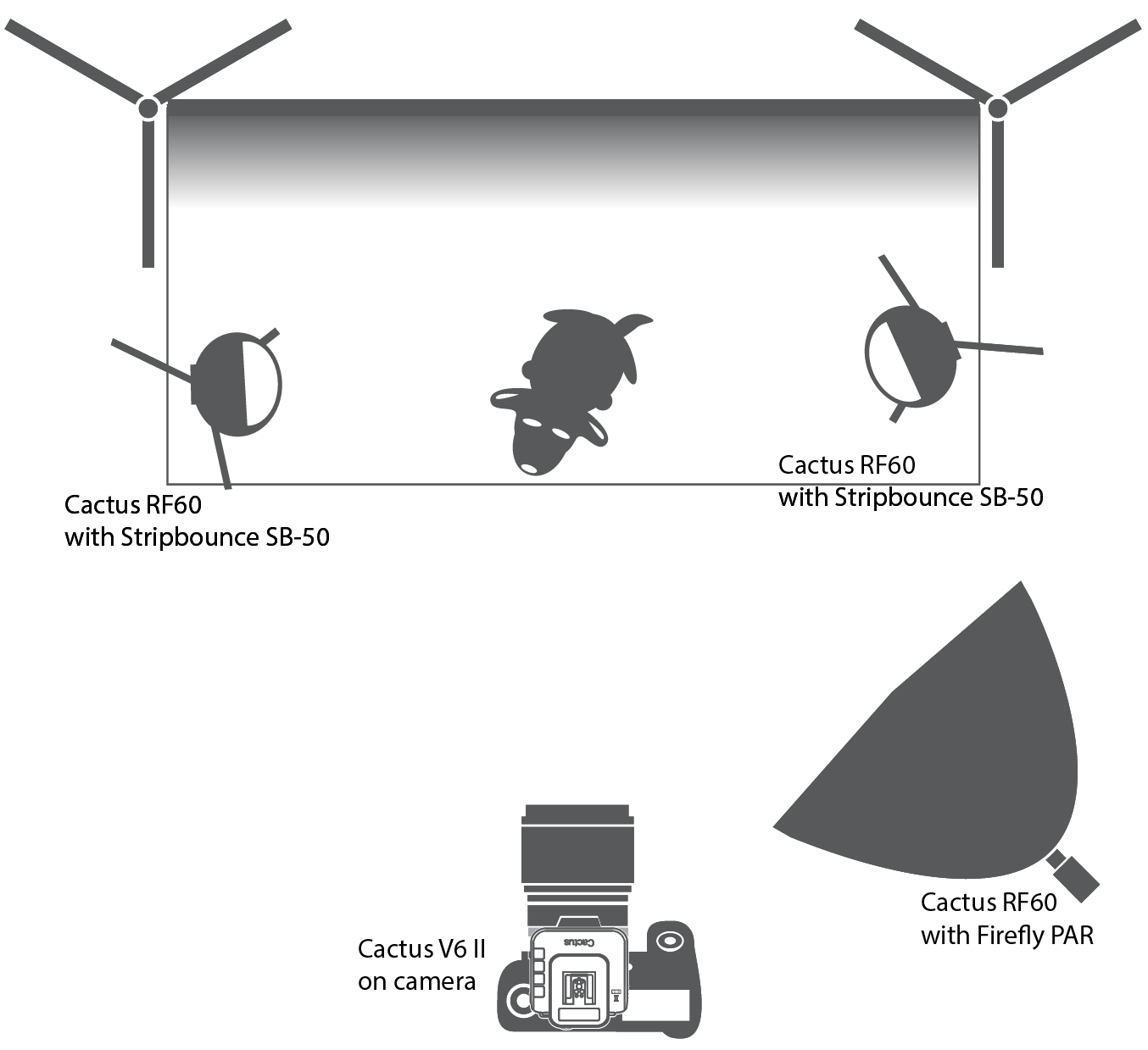 Controlling all of my Cactus RF60 flashes was the new Cactus V6 II – a High Speed Sync (HSS) capable wireless transceiver. It will allow me to use shutter speeds beyond the 1/250s my Nikon natively allows. I wasn't sure how much Miss Maple might move, as this was her first photo shoot, so I wanted to be prepared and was excited to try out these new speedlight triggers.
As it turned out, Miss Maple was very co-operative and I didn't need to try out the HSS capabilities and could keep my ISO low.
I was able to get some great portraits, with strong highlighted edges and contrasty light sculpting, a soft fill and round catchlights. I added the reflection in Adobe Photoshop CC.
Share your pet portraits in the PHOTONews Canada Flickr group, using the keyword #photonewspets
---

About the Author – Will Prentice (www.capturaphoto.ca) is a professional photographer based out of Whitby, Ontario and Brand Specialist – Lighting for Amplis.
Tags: cactus, Gossen Digisky, tamron, Will Prentice