Pierre Manning
– Captures the Theatrical Emotion in Action © Cirque du Soleil
Cirque du Soleil – Behind the Scenes: http://youtu.be/sZyiolfcunk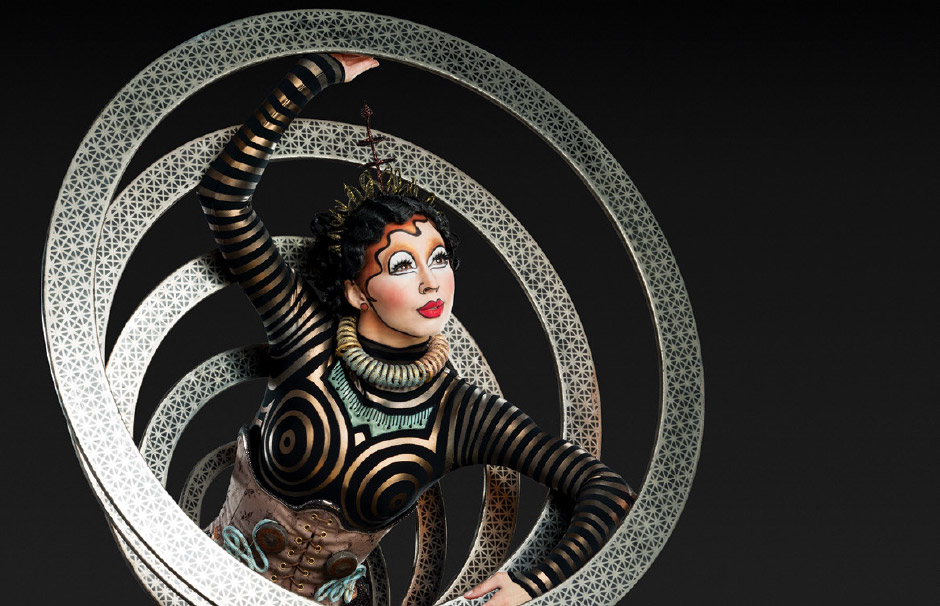 Pierre Manning is one of seven photographers at Shoot Studio in Montreal who's clients consist of Air Canada, Bell, Canada Post, Molson and Cirque du Soleil to name a few. Pierre and his crew recently had been requested to provide the photography for a new campaign for Cirque du Soleil, Kurios. The mandate was to capture the athletes/performers in action as they would be during the show. The first problem to overcome was the theatrical lighting. The lighting used during the performance is not bright enough to provide stop action photography. The second problem was to recreate the same theatrical lighting in the images as in the performance.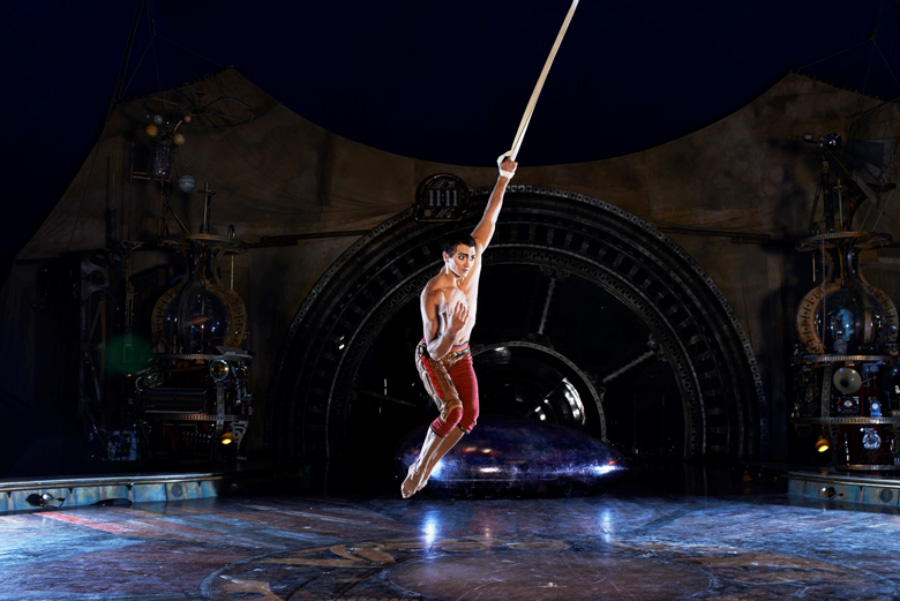 Pierre knows to create stunning images you need a great team. For this undertaking, besides his very knowledgeable crew from Shoot Studios and the amazing performers of Cirque du Soleil, Pierre added the Broncolor Scoro and Para 177 to the team. "For my assignment to photograph the excitement of KuriosTM – Cabinet of Curiosities, I relied on the Broncolor Scoro flash system – the technology was really important because of the speed of the flash – it can go as high as 1/10,000 second, so it can freeze the movement. The Broncolor Para 177 gave me the sharp and strong light that I wanted for this kind of shoot – it allowed me to use the best aperture to capture detail and depth of field, I like to work at f8 for this type of assignment – the sharpest setting for most lenses."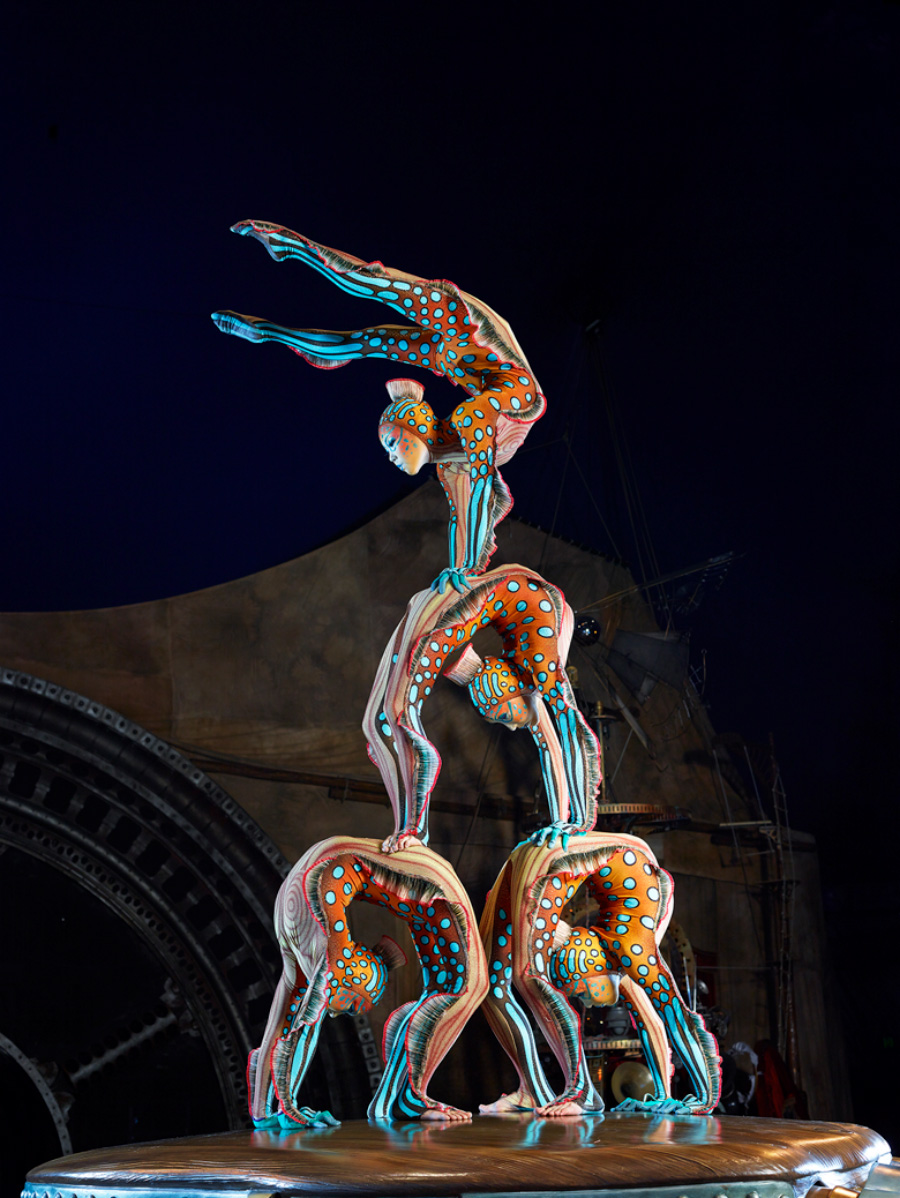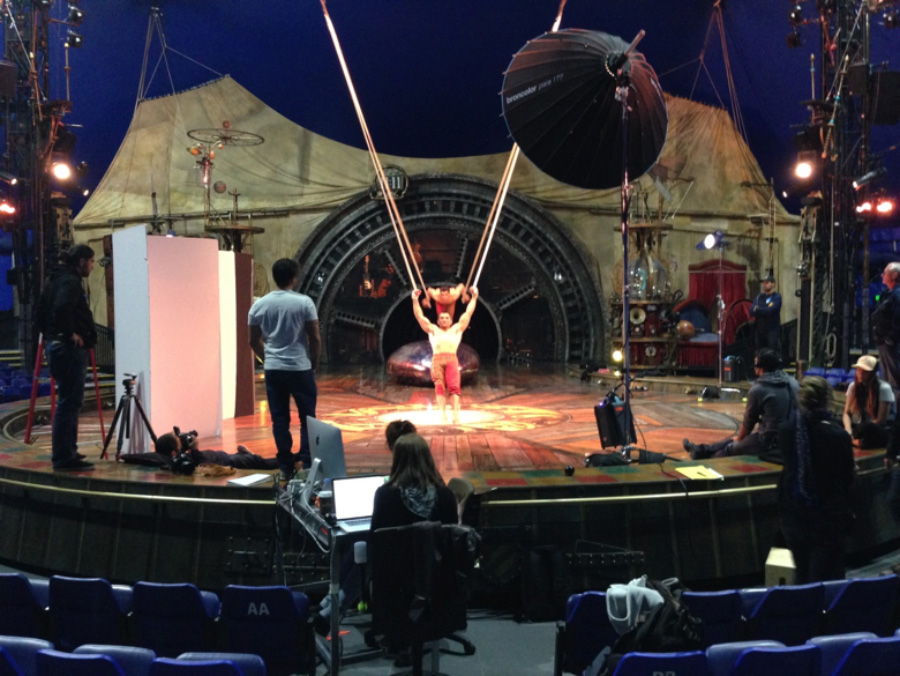 For more details visit: www.bron.ca
Photos by Pierre Manning © Cirque du Soleil.
For more info about Pierre Manning, Shoot Studio and their spectacular imagery please visit the website: www.shootstudio.ca
Album Studio Rentals provided the Broncolor Gear for this shoot for more info visit: www.albumstudiorentals.com