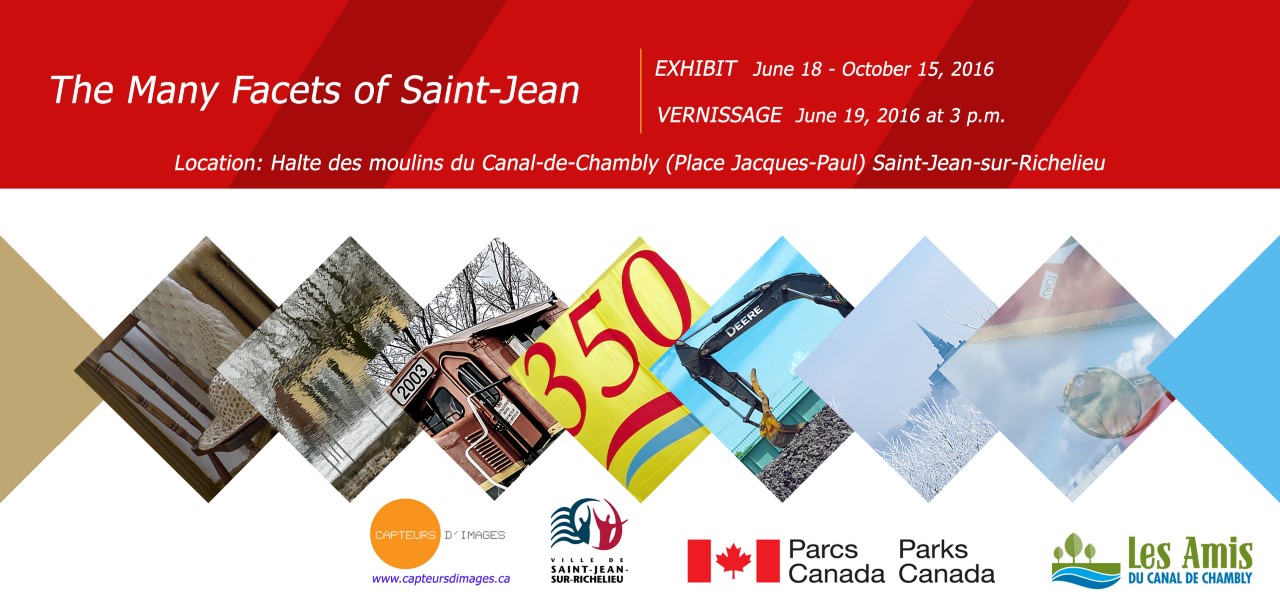 May 2016, Saint-Jean-sur-Richelieu
Capteurs d'Images will host an outdoor exhibit featuring its members' photographs from June 19 to October 15, 2016. The vernissage will take place on June 19 at 3pm.
Themed "The Many Facets of Saint-Jean", the exhibit is a tribute to the city of Saint- Jean-sur-Richelieu for its 350th anniversary. Residents and visitors are invited to explore life in Saint-Jean through imagery depicting its cultural, artistic, sporting, architectural, commercial, and industrial aspects.
The club will display 46 photographs at Halte des moulins du Canal de Chambly (Place Jacques-Paul), located on the banks of the Richelieu River. The site is accessible by Lock No.9 located on the corner of Champlain and Saint-Paul streets.
This photo exhibit is made possible thanks to the financial contribution and collaboration of the city of Saint-Jean-sur-Richelieu as well as the collaboration of Parks Canada and Les Amis du Canal de Chambly.
Capteurs d'Images is a photo club founded in 2011 and located in Saint-Jean-sur- Richelieu. It is comprised of 60 enthusiasts from the area. The Club's mission is to support its members' skill development through various activities, and to promote visibility for both its members and the Montérégie region. Visit www.capteursdimages.ca to learn more about the club.