During the final week of March, Broncolor brought Urs Recher, the head photographer of Bron Switzerland, to Canada and gave a lighting workshop while demonstrating some of the benefits of the Broncolor system. The event ran March 26th and 27th at Photo Service in Montreal, and March 29th and 30th at S1 Studios in Toronto. Participants spent the morning learning the basics of the system on still-life products including a pen, perfume bottle, and a chroma flashlight. The morning session also included freezing water droplets with a vodka bottle in motion within an aquarium. The afternoon session took the tools learned in the morning and applied them to shooting portraits and beauty with a model.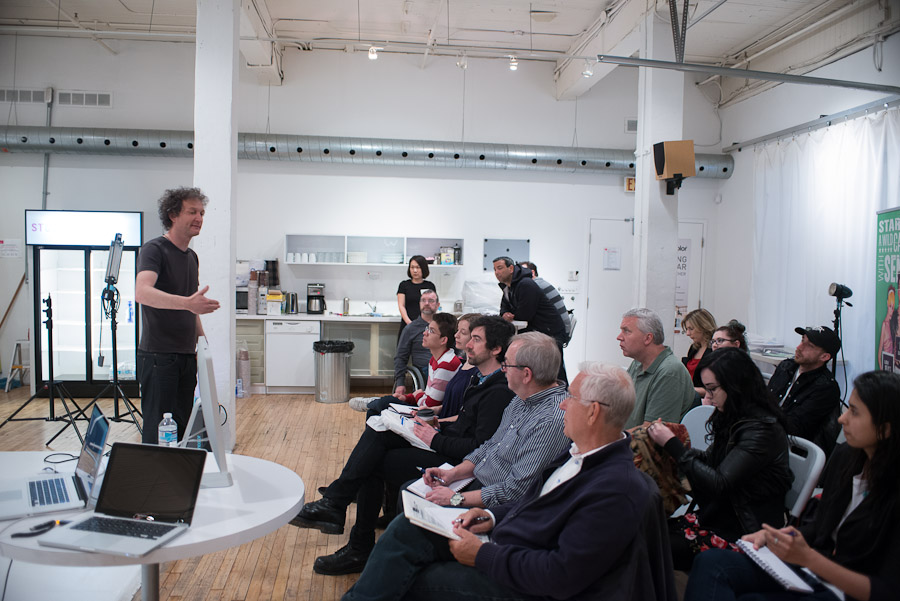 Broncolor brought quite the collection of tools to the event. Some notable products featured by Broncolor included the BoxLite 40, LiteStick, Striplite 60, the new Para 88, the Para 220, the Scoro A4S and A2S, as well as the Pulso G heads.
Urs gave the audience the step by step to his photos, detailing how each flash contributed to the scene as a whole. He didn't just tell you where to place the lights and shoot, but told you why you should put the light there, and what characteristics of the light you'll get from doing that. This is something missing from a lot of workshops out there today and was refreshing to hear and experience. A great example of this was provided with the perfume bottle and the sequence is shown in the final images below.
Thanks to all of the sponsors who made it an enjoyable few days in Montreal and Toronto.
– Headshots Rentals (Toronto)
– PhotoService Studios (Montreal)
– Manfrotto Canada
– Gitzo Canada
– Kata Bags
– Broncolor Canada
Urs Recher – Final Photos
These are the final photos, all shot by Urs Recher during the workshops with the Hasselblad H4D-50 and Hasselblad 120mm f4 Macro lens.
Also have a look at the Behind the Scenes photos from the event.