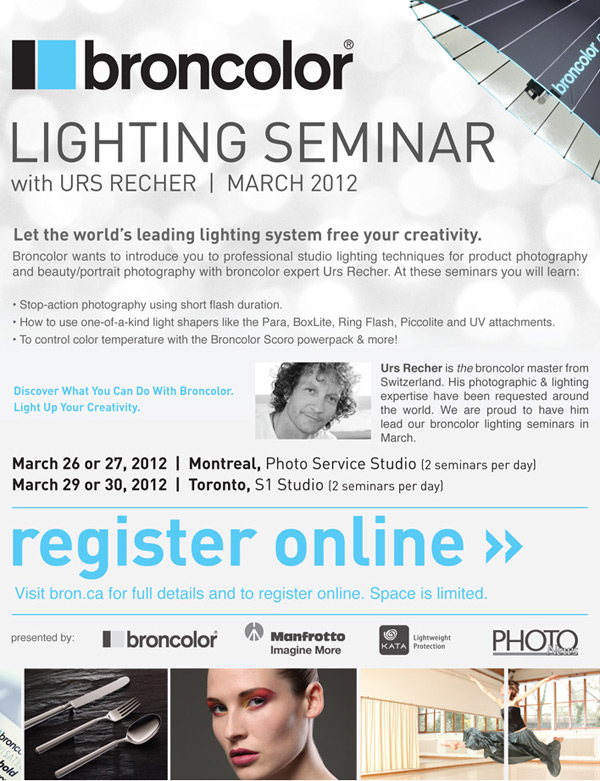 Broncolor wants to introduce you to professional studio lighting techniques for product photography and beauty/portrait photography with Broncolor expert Urs Recher. At these seminars you will learn:
Stop-action photography using short flash duration.
How to use one-of-a-kind light shapers like the Para, BoxLite, Ring Flash, Piccolite and UV attachments.
To control the color temperature with the Broncolor Scoro powerpack & more!
Discover what you can do with Broncolor. Light up your creativity.
Urs Recher is the Broncolor master from Switzerland. His photographic and lighting expertise have been requested around the world. We are proud to have him lead our Broncolor lighting seminars in March.
March 26 or 27, 2012 | Montreal – Photo Service Studio (2 seminars per day)
March 29 or 30, 2012 | Toronto – S1 Studio (2 seminars per day)
Visit Bron.ca for full details and to register online. Space is limited.
BONUS OFFER: