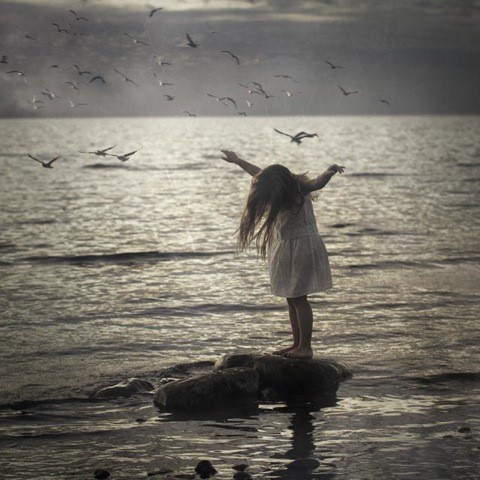 I had heard it all before, "Life is too short…follow your passion…use your time wisely by doing things that inspire you…be the best person you can be."
Generally, a feeling of invincibility made those comments go in one ear and out the other but when you find out you have cancer at the age of 39, those words become incredibly meaningful. My years of working long, stressful hours in film production had to end. It was time to make a change and take my hobby of photography and my OCAD fine art studies, to a place where I could create my own process, ideas and images everyday. Photography became my escape during some dark chemo days. I would often dream about how I could become more creative with my work and knew then that I had to become part of the conceptual photography world.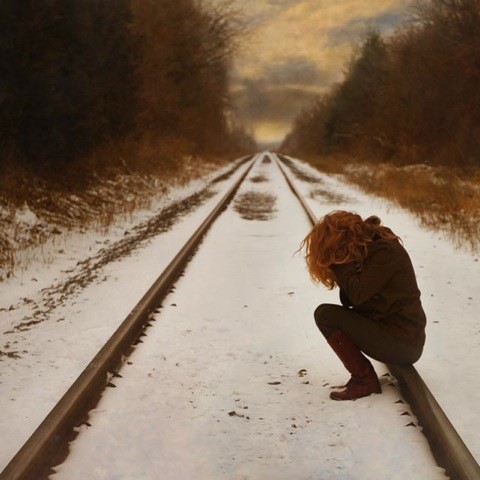 When I was going through breast cancer treatment, I often heard "Oh, you are so courageous!" But I didn't feel that way. It wasn't until I was nearing the end of treatment that I realized I did have courage. We all do.
This courage translated into a portfolio of mainly women. I wanted to portray women as having strength, beauty, elegance and courage. Also, I wanted to place them in a setting that felt natural to me and that was almost always outdoors. I love shooting in forests, fields and water because of the organic, painterly feel that already exists there.
Breast cancer also moved me to work on my most recent passion, the award winning environmental series, "Footprints."  It is a series that focuses on major ecological issues that we face as a society. It asks the question, "How big is your carbon footprint?" by taking on subjects like air and water pollution, vanishing honeybees and deforestation. The series is ongoing.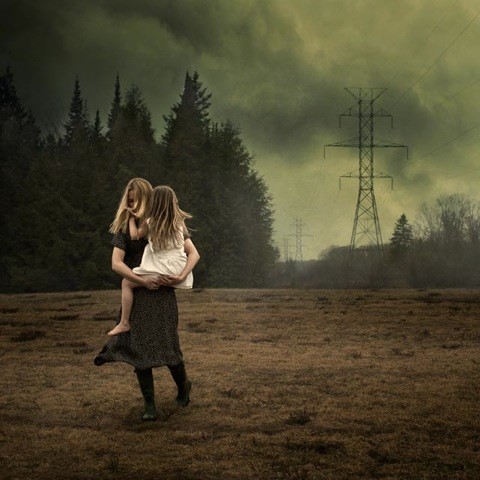 I'll never know for certain why I got breast cancer, but I do believe a large number of cancers come from our toxic environment and I want to do what I can to clean it up.
"I Dreamed I Could Fly" is probably my favourite and most personal photo because it is my daughter. There were moments when I wasn't sure if I'd get to see her second birthday so to be able to take this photo four years later, made everything I went through worthwhile.
I am now five years past my diagnosis and very happy to say I am doing well with my health. My fine art journey of creating painterly, but impacting, storytelling images continues.
---
About the Author:
Robin is a fine art photographer from Newmarket, Ontario. Her journey into conceptual portraiture began five years ago after a life changing breast cancer diagnosis, when her daughter was just a year old.