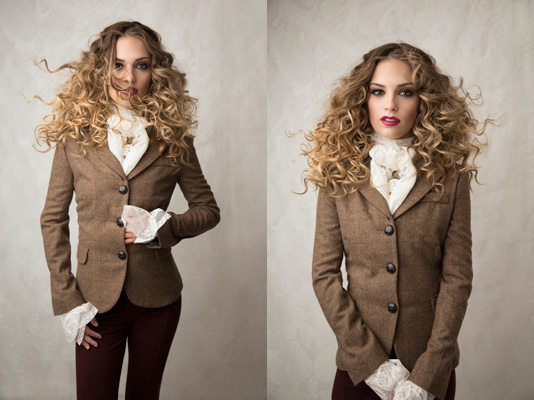 As a photographer specializing in modern beauty portraiture, diffused natural window light has been my go to light source for the past eight years and has helped define my style.
What makes the Aurora TERA-D 59 Parabolic Softbox combined the Aurora Fusion F-900 studio flash work for me is the versatility. With the TERA-D 59 I can create very soft, natural looking light simply by feathering the light across my subject. I also use an ND filter that allows me to shoot at 2.8. This gives the soft natural look I love with the added bonus of a defined catch light. Now I enjoy the freedom of shooting at any time of day, sunny or grey!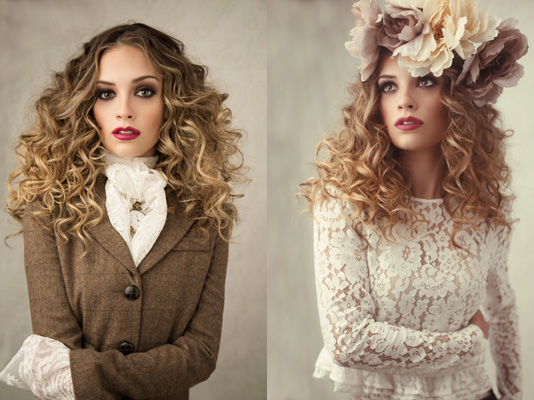 I shoot in limited space that is only 12 x 14 feet. I would not recommend a modifier of this size and depth in a room any smaller than this but my 20 feet vaulted ceiling allows me to make it work.
Overall, the Aurora TERA-D 59 is an exciting new addition to my studio. I look forward to experimenting more and exploring all of the lighting options this tool gives.
---
TERA is available in 75cm and 100cm versions that are only 65cm and 70cm deep, respectively. TERA-D is available in 35cm, 47cm, 59cm and 76cm, with depths ranging from 65cm to 120cm. Prices range from $420 to $1,499.
Mounting TERA to your monolights requires the SRTB heavy duty speedring, which attaches directly to your monolight and lightstand. The TERA-D 35 and 47 can also be used with a more traditional speedring – the SRTS. Adapters can be swapped out on either speedring so TERA can be used with almost any strobe on the market.
If you would like to take your portraiture to a new place, to give clients and your portfolio an exciting new look or create more natural looking light patterns, take a look at the Aurora Lite Bank TERA series.
Aurora is available at many photography retailers across Canada. For further details, please visit: http://www.auroralitebank.ca/catalogpc.htm?Category=AU_TERA
---
 About the Author
Bernadine Umlah (Studioumlah.com) is a professional photographer based out of Truro, NS.