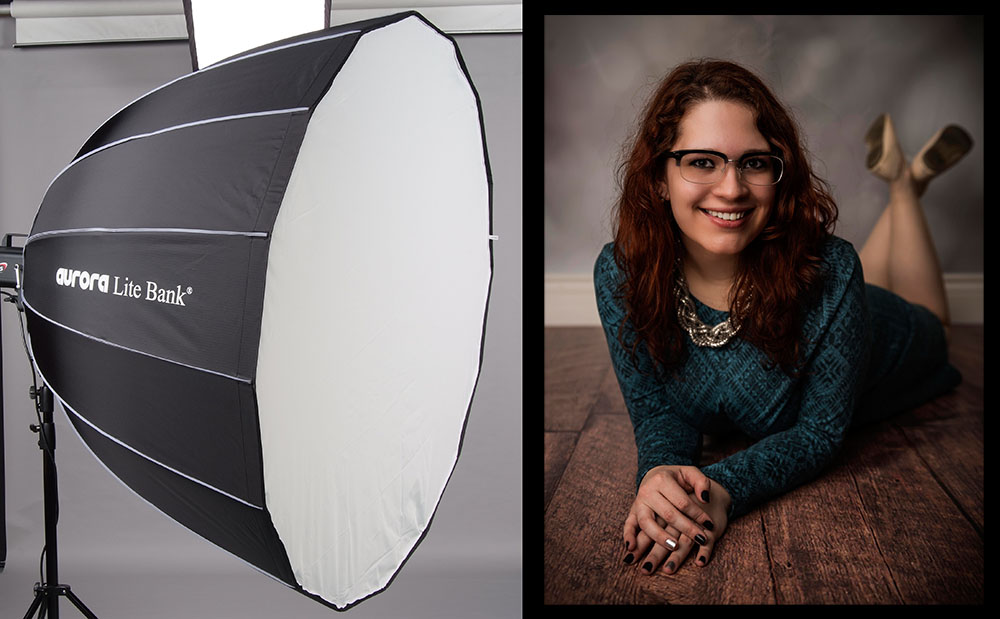 Recently, Aurora Lite Bank released the TERA series of parabolic umbrellas/softboxes. Available in flat (TERA) and deep (TERA-D), these 16-sided strobe modifiers create a unique and highly desirable look for commercial, advertising, wedding, fashion and portrait photography. Light wraps around your subject while creating round catchlights in the eyes.
TERA is available in 75cm and 100cm versions that are only 65cm and 70cm deep, respectively; TERA-D is available in 35cm, 47cm, 59cm and 76cm, with depths ranging from 65cm to 120cm. Prices range from $420 to $1,499.
Mounting TERA to your monolights requires the SRTB heavy duty speedring, which attaches directly to your monolight and lightstand. The TERA-D 35 and 47 can also be used with a more traditional speedring – the SRTS. Adapters can be swapped out on either speedring so TERA can be used with almost any strobe on the market.
Shooting with TERA
TERA is big. A lot bigger than I thought, but the quality of light is truly sunning! SRTB includes an S-mount attachment, which mated perfectly to my Metz TL-600 strobe.
There are two diffusers included with TERA – an inner that connects with snaps and an outer that fastens with velcro. You can shoot with both, one or none, depending on how soft you want your light.
I started off using both diffusers – shadows are incredibly soft – even with Krystine standing right against the backdrop.
Here's a series of images I took of Krystine, with the various combinations of diffusers. I left the reflections in her glasses so you have a feel for how catchlights appear and how the light affects each image, depending on how many diffusers, if at all, you shoot with.
Let's take a look at shooting with both diffusers: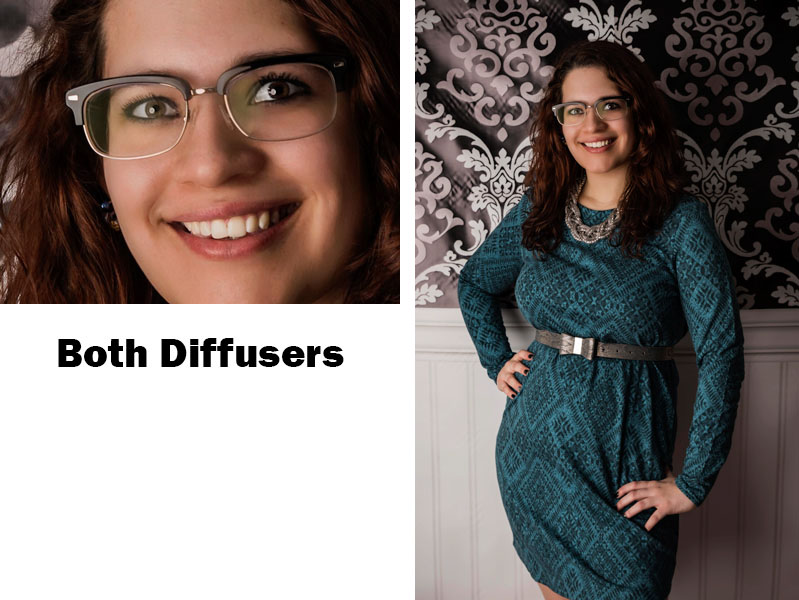 The catchlights are perfectly round, the reflection in the glasses is soft and diffused, light falloff is soft and natural … it's the same as using a large window of natural light, with sheers in front of the window. The difference, of course, is that I can use a strobe and have more control over the light.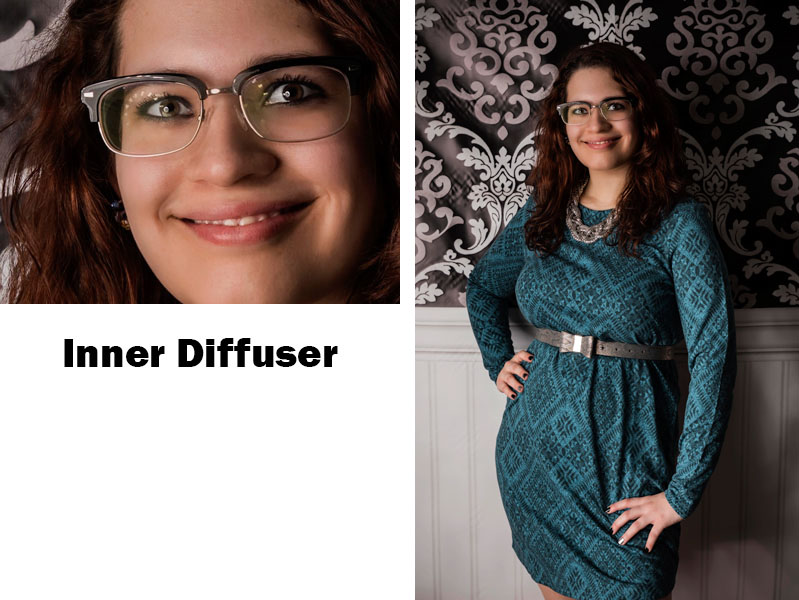 When I remove the outer diffuser to shoot withonly the inner, the quality of light on the face isstill very flattering. If you compare the catchlights – they are slightly more defined – and the shadows have a slightly harsher transition. If shooting with two diffusers is akin to having sheers in front of a large window, the single diffuser is similar to opening up the sheers most of the way to allow more light in.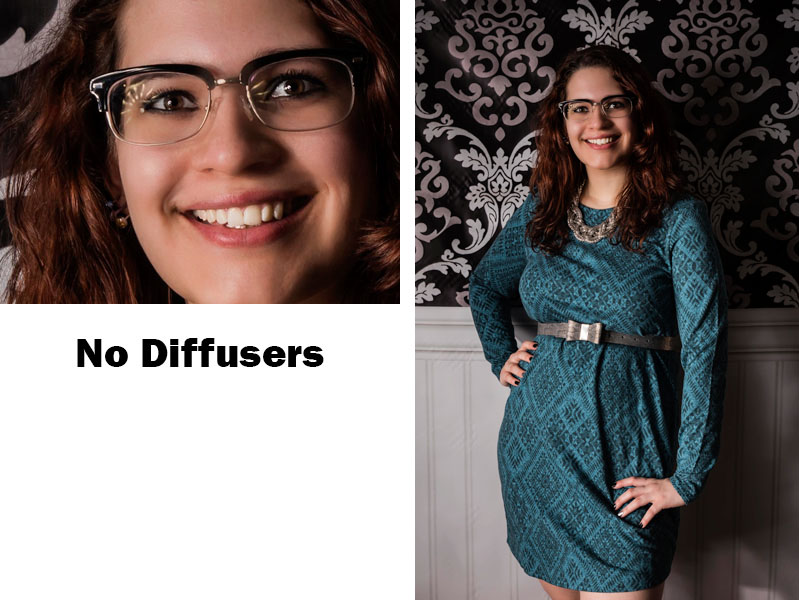 When I remove the diffusers and shoot straight umbrella, you can see the shadows are darker and more defined, yet still very pleasing and flattering. The sheers are opened fully and beautifully filtered natural light is streaming through that large window. That is the beauty and flexibility of TERA – quality of light that can be fine tuned to reflect more natural light. Were it not for the catchlights, you would be hard pressed to know the difference between natural and strobe light.
All of these portraits of Krystine were taken in my studio, with no available light. Due to its size, TERA has provided ideal light for a beautiful subject. Whether shooting headshots or full length, the TERA-D 59 helps create the magic light that photographers and clients desire.
If you would like to take your portraiture to a new place, to give clients and your portfolio an exciting new look or create more natural looking light patterns, take a look at the Aurora Lite Bank TERA series.
Aurora is available at many photography retailers across Canada. For further details, please visit http://www.auroralitebank.ca/catalogpc.htm?Category=AU_TERA
---

About the Author
Will Prentice (www.capturaphoto.ca) is a professional photographer based out of Whitby, Ontario, and Brand Specialist – Lighting for Amplis.