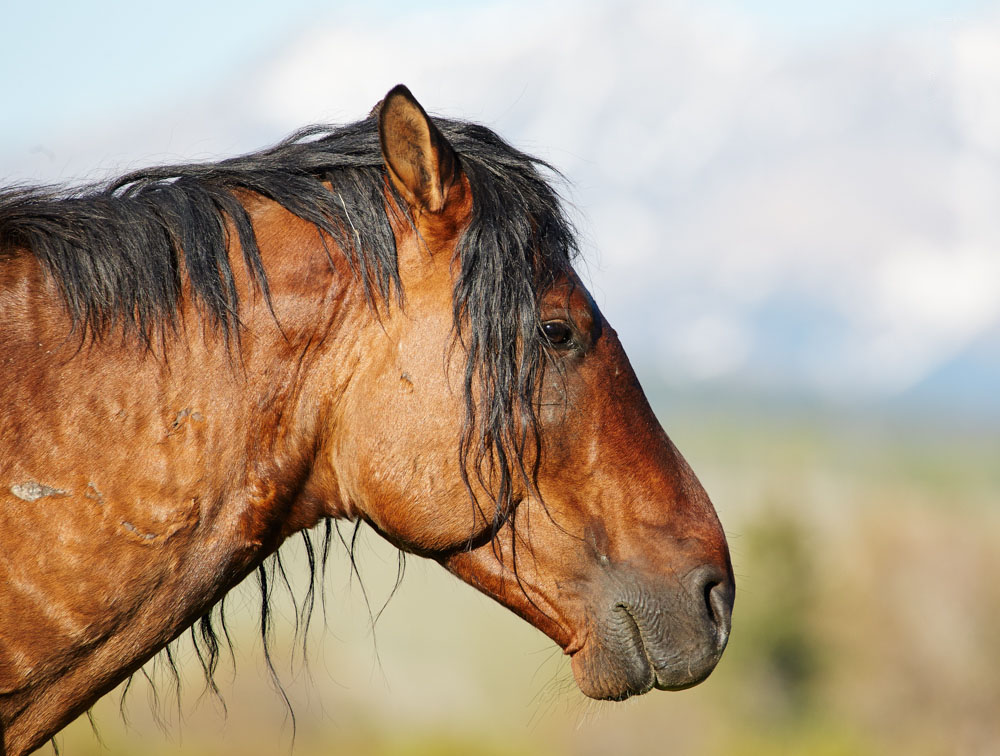 BIOGRAPHY: A professional horseman and lifelong student of the horse, David Crossley (CrossFoto) continues to research and document Alberta's wild horses, having traveled extensively throughout "Wildie Country" for 30 years. An accomplished still and video photographer, David undertakes remote wilderness contract assignments, consults, teaches and hosts photography workshops. CrossFoto is currently working on his latest fine art series celebrating the Spanish/Plains Indian repatriation of the horse to North America-its continent of origin. Seven years in the making, "Warhorse-Wildhorse" debuts late fall 2014.
---
Skinny On The History (literally)
In 1875, forefathers of today's Alberta Wildies (free-ranging Plains Indian horses) were purchased at Fort Benton. With winter fast approaching and their horses a spent, beaten down force, the North West Mounted Police equipped themselves with tougher, fresher mounts.  They were able to accomplish their great march west and bring desperately needed law and order to Western Canada.
In their heyday, Plains Indian horses were the currency-of-the-day. An individual's wealth and status was measured in the number of horses they owned.  The Blackfeet Indian had the most. Piegan Indian Chief Many Horses owned more than 500.
Irony in the year of the horse
Rather than being celebrated, Alberta's wild horses remain precariously without protective status. They are deemed "feral," a derogatory term, and are culled in the dead and deep of winter. Many are sent for slaughter. Knowing horses the way I do, that trip from the capture pens is not a place for a wild horse.
Some folks would have us believe the wildies are escapees from guiding and logging operations -and there is marginal truth in that. These same people label slaughter processing "a man made solution to a man made problem". It's not.  It is unusually cruel and inhumane treatment for wild horses. In fact, Western Canada was pioneered on the backs of these horses and we are all here because of them. They need a managed status for their protection.
Champions for the Wildie cause are Wild Horses Of Alberta Society (WHOAS) and president Bob Henderson. Against formidable odds, WHOAS has stakeholders engaged, listening and progressively accountable.  A PZP contraceptive option, presented by international expert Dr. Judith Sampson French and her team, is currently under review. Committed, forward-thinking and offering viable alternatives, a WHOAS team recently graduated a clinic on administering PZP via dart gun should they get the green light. Armed with a talented, growing group of collaborative volunteer membership, WHOAS continues to innovate in rescuing, gentling and adopting these horses out to permanent homes. For more information on getting involved, follow the links below.
Here's a Wild Horse CrossFoto Tip: Use a zoom telephoto in the 80-600mm range. Tamron, Canon and Nikon have suitable lenses. Then shoot out your vehicle window. 1- 8 images posted here were taken with a Canon 5Dmk111 and the new Tamron 150-600 (courtesy of my friends at The Camera Store and Amplis Foto Inc.).
Links: www.crossfoto.ca and www.whoas.com