One of the most interesting aspects of the Vancouver Olympic Games was the opportunity for creative artists to showcase a wide variety of leading-edge performances and technology through the Cultural Olympiad's Digital Edition (CODE).
More than fifty Canadian filmmakers responded to the Bell Canada sponsored program, producing leading-edge short subjects that portrayed the theme of "The Human Body in Motion". Their work premiered online at the Vancouver Olympic Games website on February 5, and appeared on screens at key locations at the sporting venues throughout the Olympic and Paralympic Games.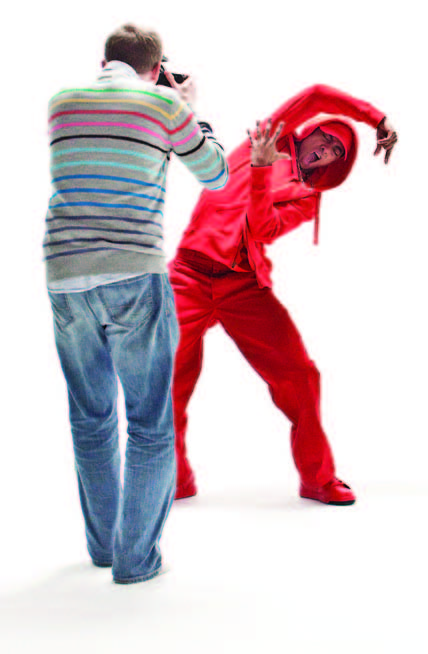 Toronto photographer and filmmaker Ryan Enn Hughes pushed the envelope of technology to create a two-minute short film "RGB MOVE", utilizing the latest digital SLR technology and professional studio flashequipment to create an alternative artistic approach to the moving image – CODE describes this as "a motion-arts film that captures the power of the human body in motion through cutting edge, contemporary urban dance."
The RGB MOVE project is a mixture of art forms – modern dance, music, digital photography, and video. Our website, www.photonews. ca will carry a link to the video, and there are links at www.ryanennhughes. com that will take you to a special presentation, "Behind the Scenes of RGB MOVE" describing how photo and lighting technology was applied to the project.
PHOTONews asked Ryan Enn Hughes to describe this fascinating new approach to visual arts.
"RGB MOVE is a motion arts project that captures the style of Krump Dancer Amadeus Marquez using unique camera and lighting processes that reflect his raw energy. RGB MOVE was commissioned by CODE Motion Pictures and premiered at The Vancouver2010 Winter Olympics and Paralympics.
Shot entirely with digital still photographs and lit with photographic strobes, this motion project blurs the line between photography and filmmaking. Central to the aesthetic of RGB MOVE was Broncolor's Scoro Pack. The Scoro's superfast recycling time and ability to sequence multiple flashes allowed us to light this motion project not with a continuous source – but with a photographic strobe unit.
Two 'lighting looks' were developed for "RGB MOVE" – one for an 'on-white' set, the other for an 'on-black' set. Shooting in burst mode on a DSLR, at 1/15 of a second, with one strobe pop per frame created our 'on-white' look. The longer shutter speed of 1/15 of a second mixed ambient overhead lights with our strobe source and created a 'ghosting effect'. For our 'on-black' look we made use of the Scoro's ability to fire multiple flashes per frame. This allowed us to create the multiple exposure effect of our dancer.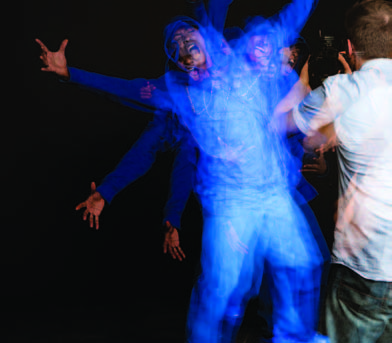 From a technical perspective this project would not have been possible without a unit like the Scoro. Its clean and consistent colour temperture, accurate spread, and its ability to keep up with over 25, 000 pops in a 12 hour period helped make RGB MOVE possible."
Check out the behind the scenes video:
And the final video:
About The Director
Ryan Enn Hughes is a Toronto based Filmmaker-Photographer working in the fine art and commercial worlds. Ryan's work is promoted commercially by Westside Motion. With the support of a Chalmers Arts Fellowship Ryan is currently exploring new technologies and experimenting with interdisciplinary production. Ryan's clients have included The 2010 Vancouver Winter Olympics, TD Bank Financial Group, The Canadian Armed Forces, The CFL, Magenta Publishing, Laforet Visuals, Lithium Studios, St. Josephs Media, The New York Times, The Globe and Mail, Report on Business Magazine, The University of Toronto, and Ryerson University.